Post by sampson on Dec 14, 2011 18:08:56 GMT -5
I gathered a bunch of this rock last summer and have finally had some time to shape and shine some of it up. It has a lot of jade like qualities such as hardness and SG but it is so full of other stuff too that i can't in good concious call it jade. I think it may be a mix of grossular garnet, maybe vesuvianite, some nephrite, and some magnetite inclusions along with some veins and speckles of stuff i can't even guess at. Its hardness is right around 6-6.5 and SG is around 3 on most of the pieces. Some of the pieces have some really nice colored translucent areas while other pieces are full of veining and speckles. One piece i found has a really nice lighter colored chatoyant layer which almost shines like tiger eye.
No matter what the exact composition is i am pretty happy with how it shapes and shines up and has turned into some pretty nice pieces. (for me at least) It carves really slow and even thin pieces are pretty strong so i think my next piece will be much thinner and i will try to choose a piece that will show the light through better.
First piece i finished was this fish hook, although now that i have these close up pics i see a few spots where i should go back and sand or polish it some more.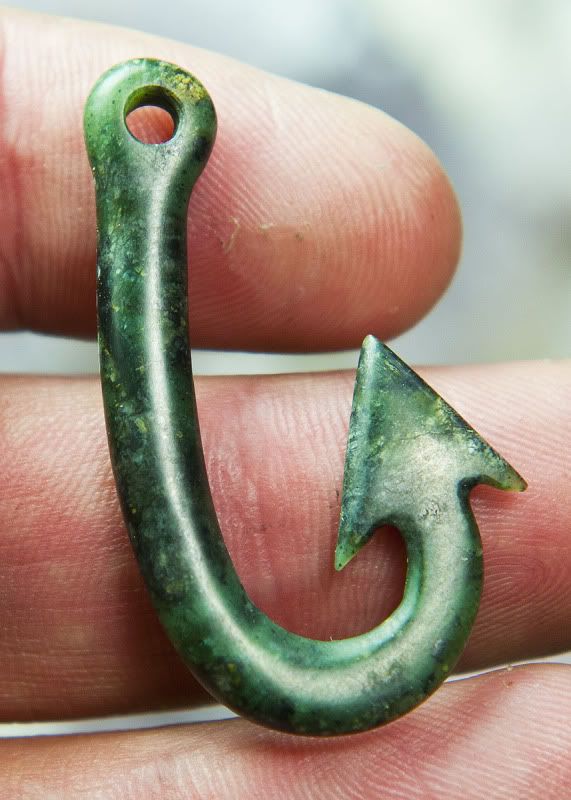 I was pretty happy how the hook turned out but it was too small for me to wear so i decided to make a big bead. I am just using a dry grinder (wearing a respirator of course) and dremel tool with hand sanding and polishing so it isn't perfectly symmetrical or sanded perfectly but i have been wearing it every day and i really like the weight of it around my neck. It also seems to be getting a deeper color to it as it takes in some of the oils from my skin.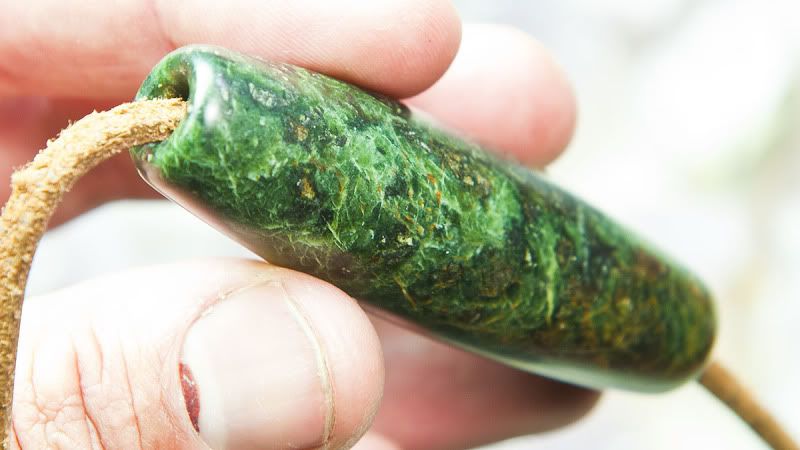 The last finished piece i have here is a pendant i am making for my neighbors wife for christmas. I took more time trying to get the shape perfect and have about 10-12 hours of hand sanding into it so far. I am only up to 800 grit right now and am not sure how much farther i am going to go. I have been using a 10X eye magnifier to look for scratches but i see a couple spots in these pics that i may go back and touch up a bit. It feels amazingly smooth and almost soft to the touch.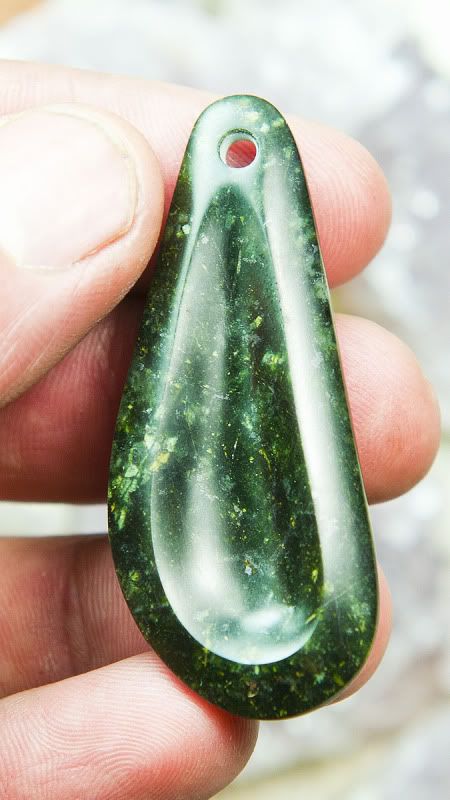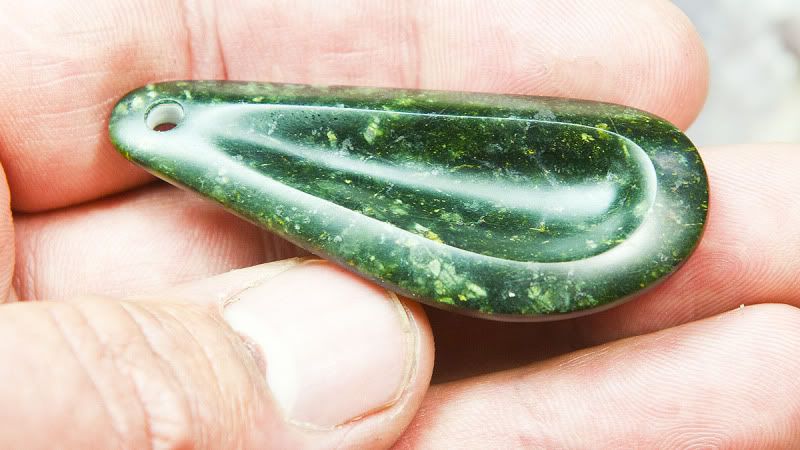 I am still working on a dragon carving that i started a few months ago but i can't really decide if i should add more shape and detail to the body and head or if i should just clean it up and start polishing. It is made out of the piece with the tiger eye type material and the light colored side really shines and dances in the sunlight. One thing i didn't notice in the drawing i made was that the lower holes under the wings look like a heart and a "Y" From the back i keep seeing "Heart You" hehe.
This pic shows the layers from the side.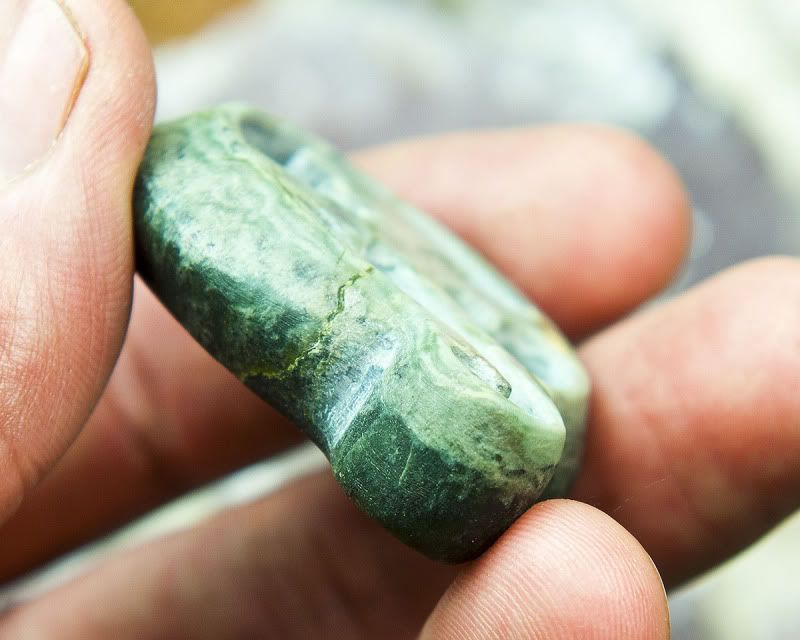 I was a little concerned about the lighter tiger eye type material that it may be asbestos related but it is so hard and solid that i don't think it is. If it was, it so so metamorphed and solidified now that i don't think it poses a risk.
This is some of the first hard stone carving i have done and i am oficially hooked. I have carved lots of soft stuff like wood, wax, and soft metals in the past but there is something different about the satisfaction i am getting from this. Hope you all like the pics as much as i enjoy making these pieces.
Sampson