Post by herchenx on Nov 27, 2013 14:47:59 GMT -5
*********** UPDATE *********************
Well I went back to the 280 disk and this time used sharpie between stages, all lumped together here.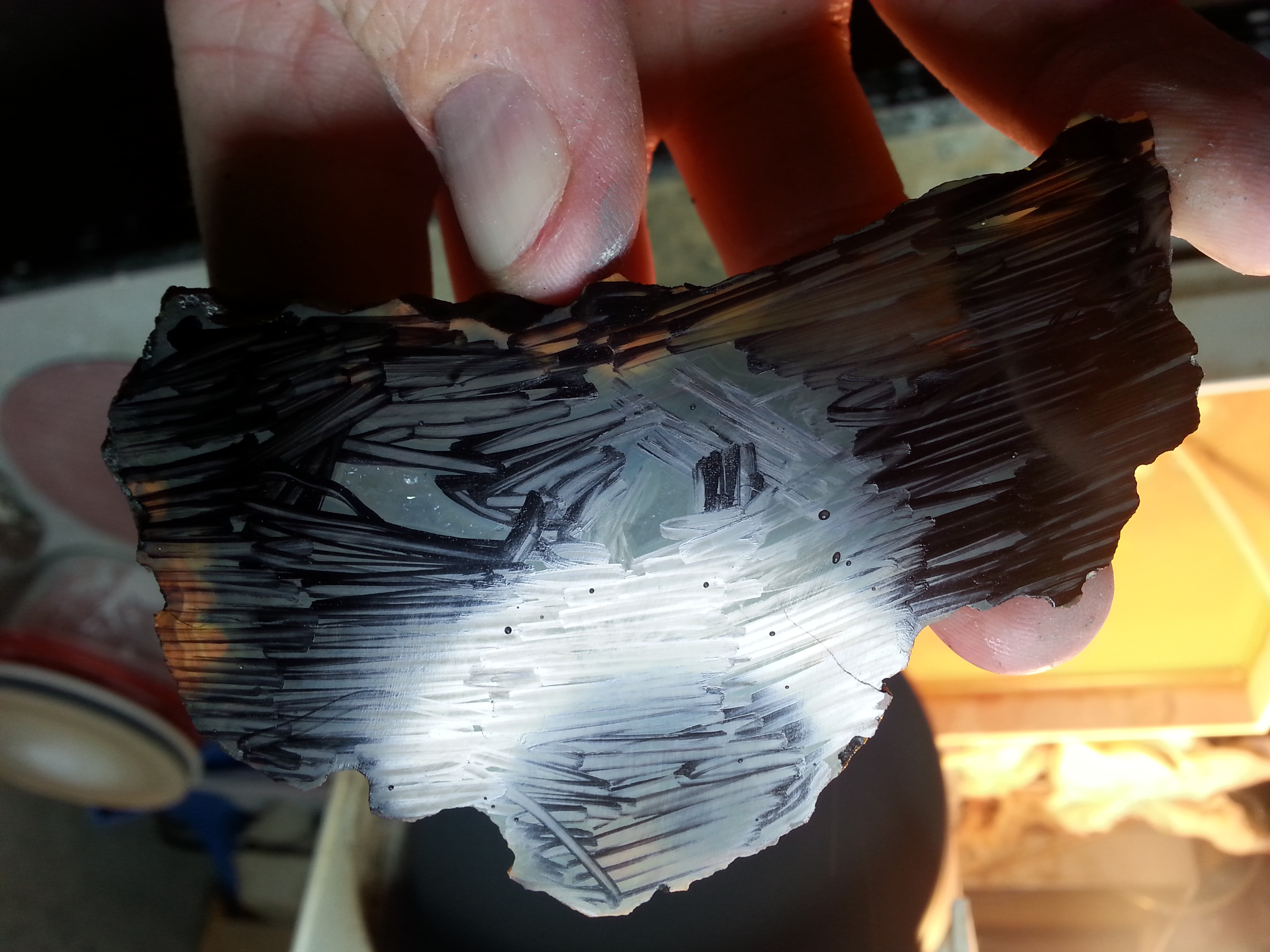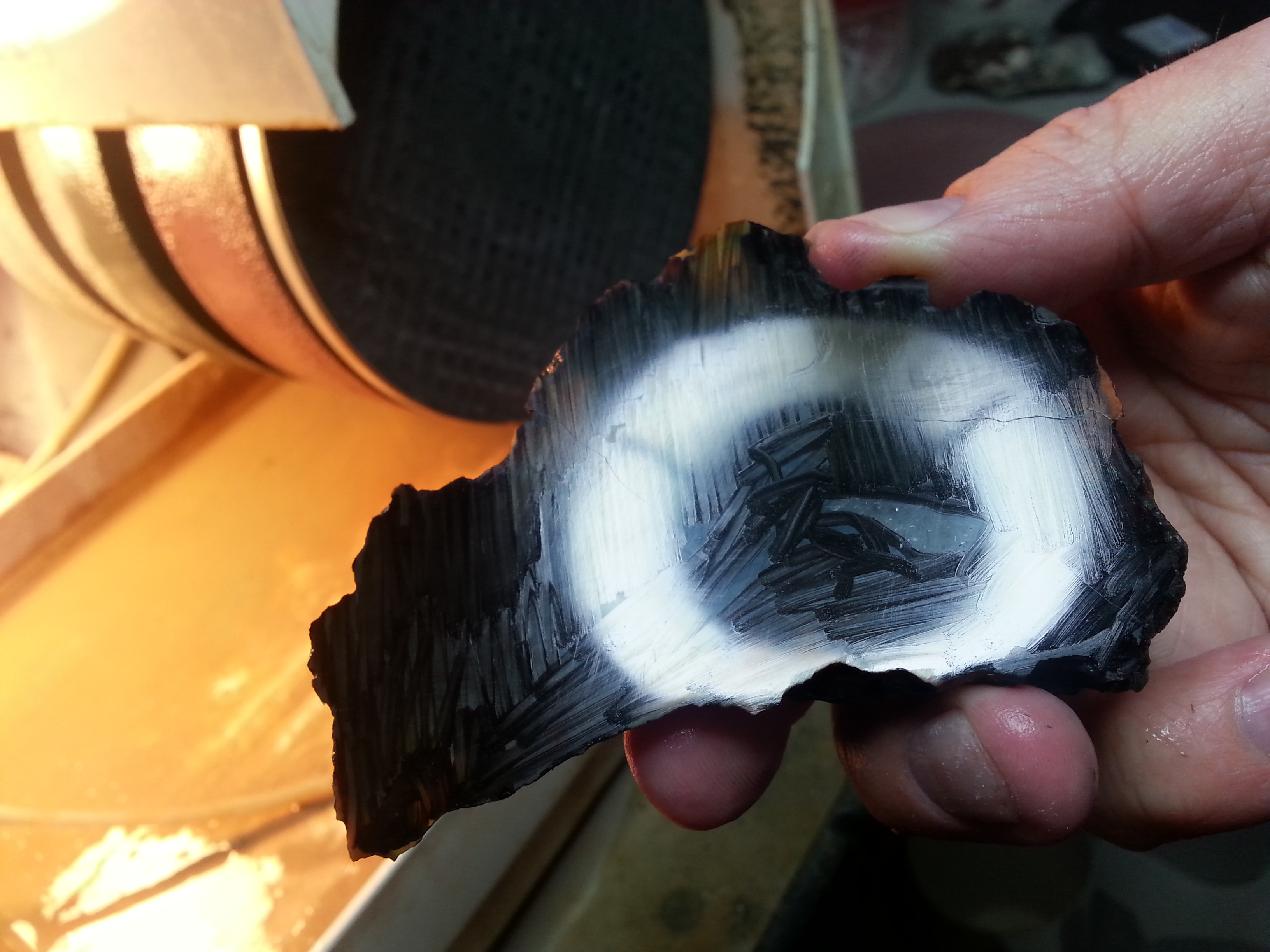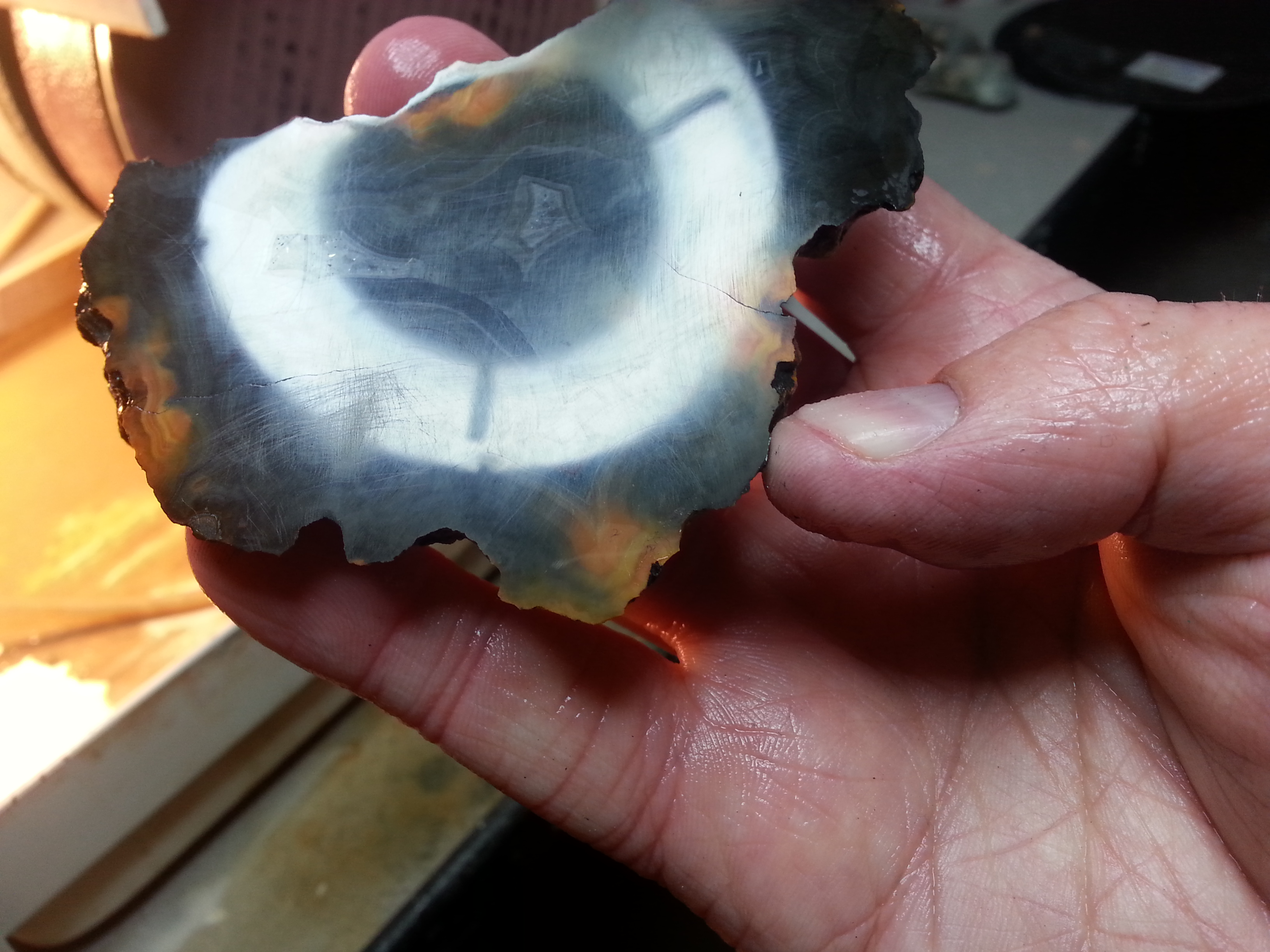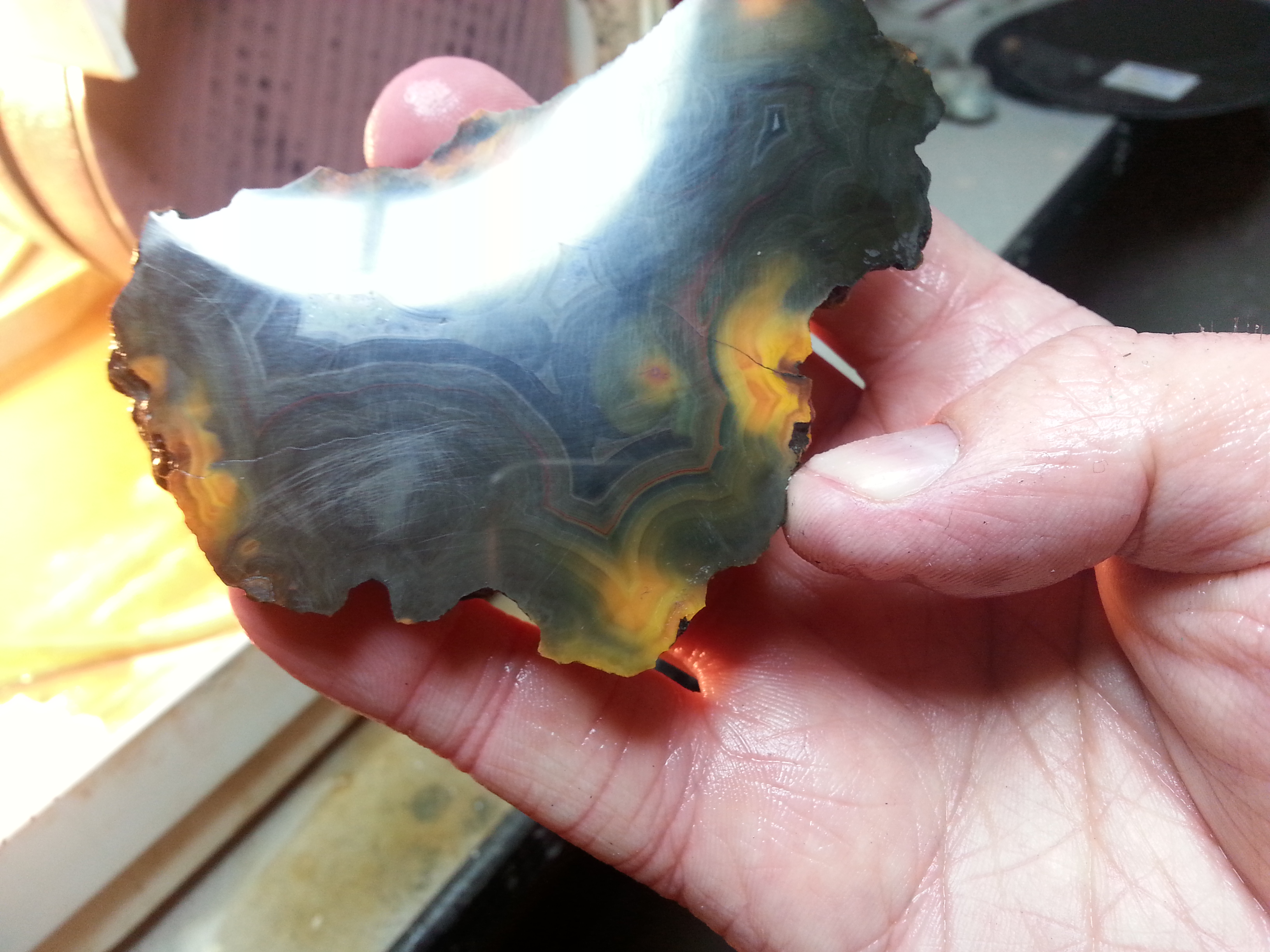 Apparently my phone wasn't tilted enough, but after hitting AO polish it didn't make much of a difference: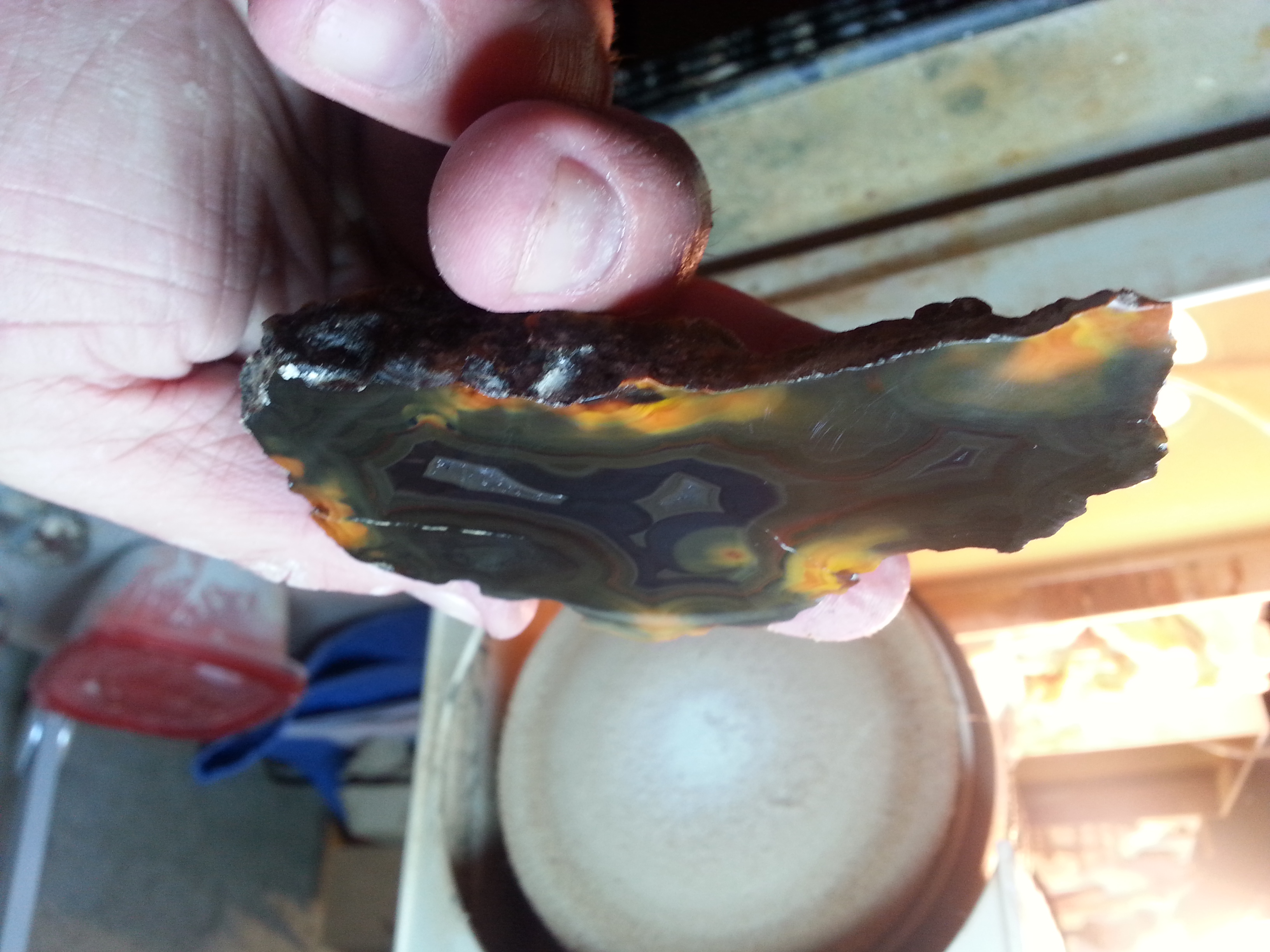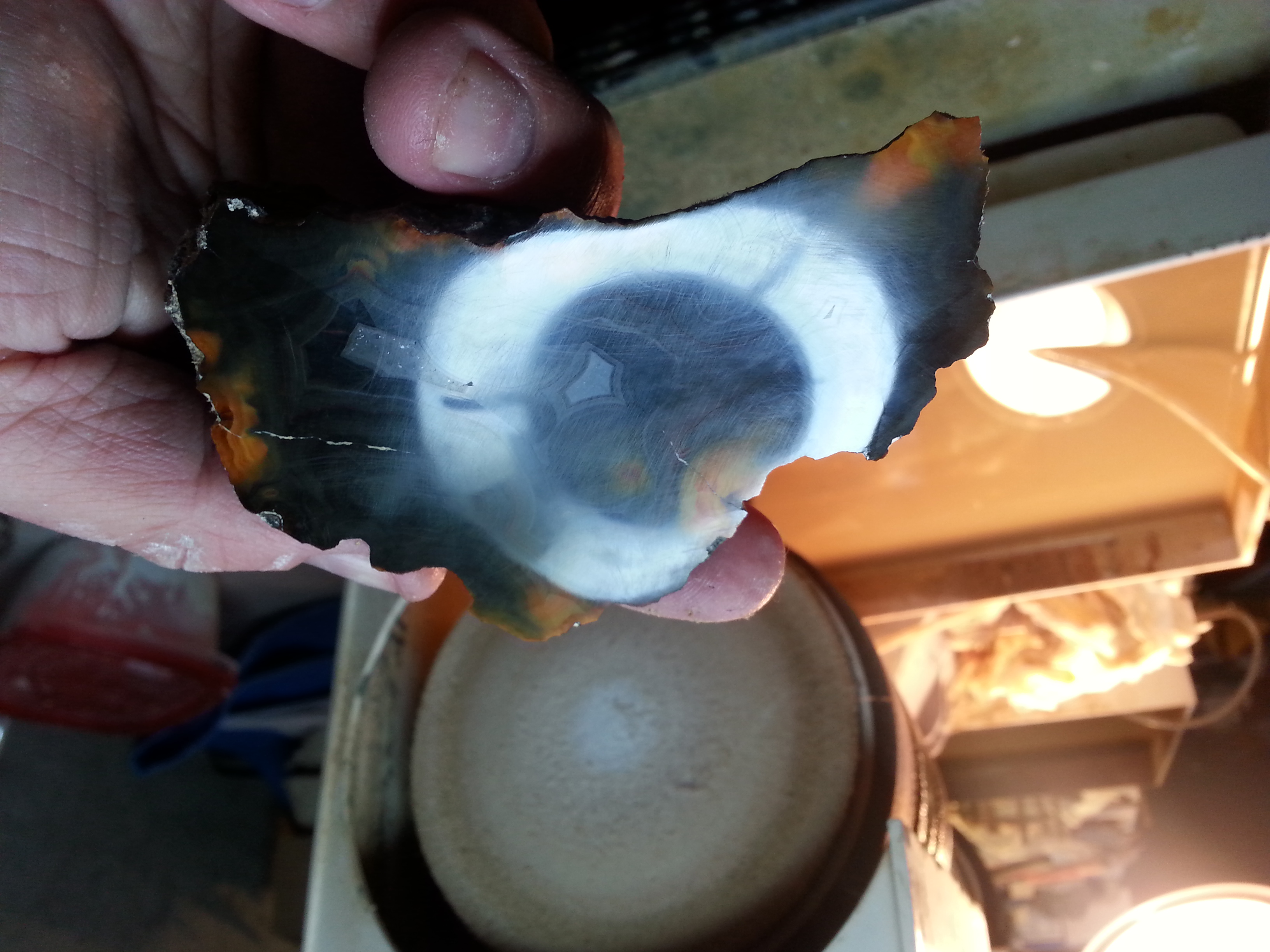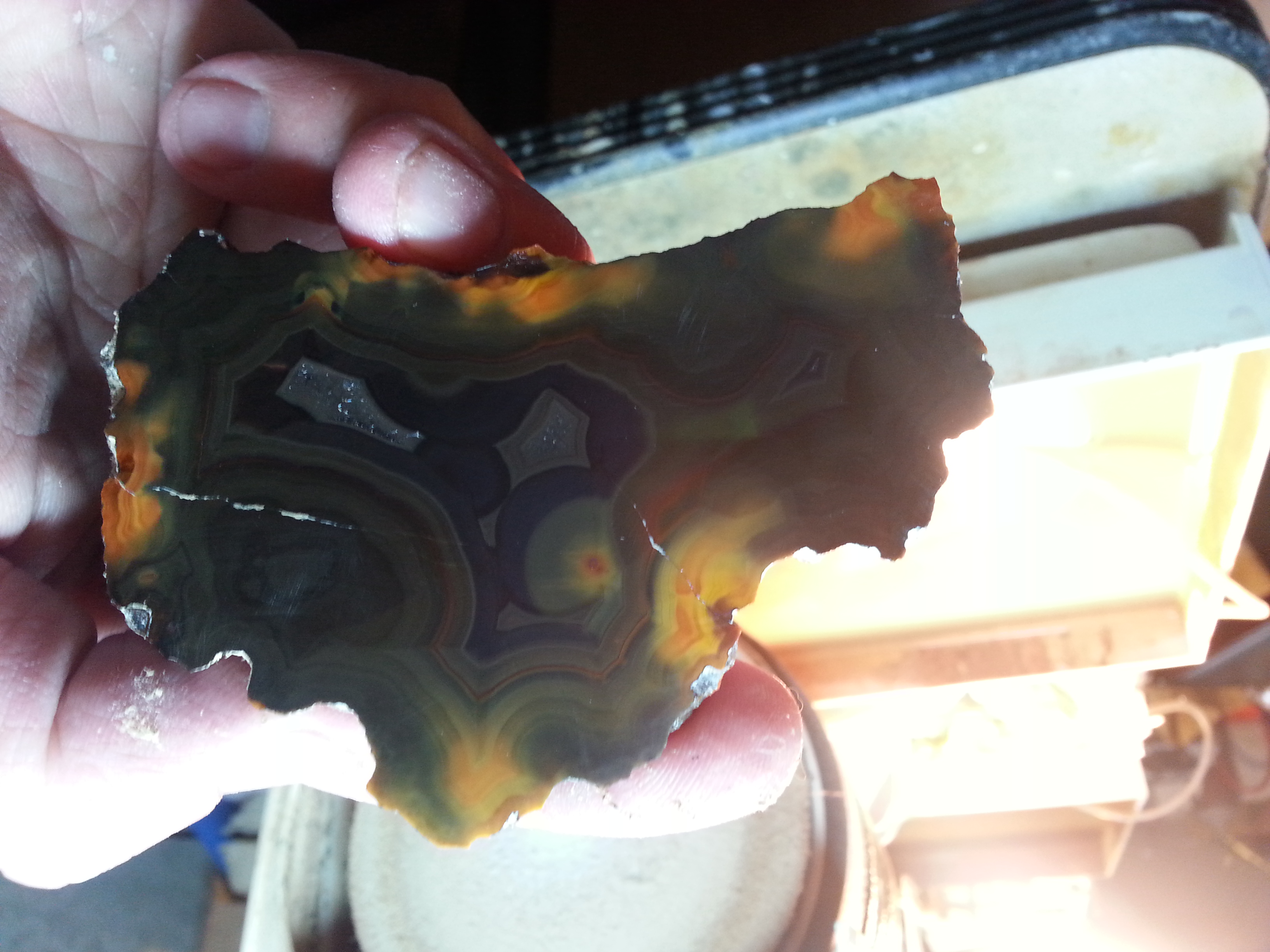 *********** END UPDATE *****************
Well last summer I had an agate split in the slab saw and my 12" blade ended up a bit warped.
It still cut reasonably well but I could see that it was leaving saw marks more than it had before.
I cut a large condor shortly after that and was excited to see the color and banding. I'd previously used the flat lap end attachment on my Genie to polish a geode half and planned on doing the same with the condor flat.
I spent probably 45 minutes on the 60-mesh disk last summer before giving up on it.
After reading a comment by Scott ( @shotgunner ) on a recent thread on polishing flats I had a thought and decided to try again:
andy321.proboards.com/post/662229/thread
Scott mentioned how too much water on the disk could cause it to slow way down, so I thought I'd try less today to see how I would fare.
Here is the condor with the deep saw marks: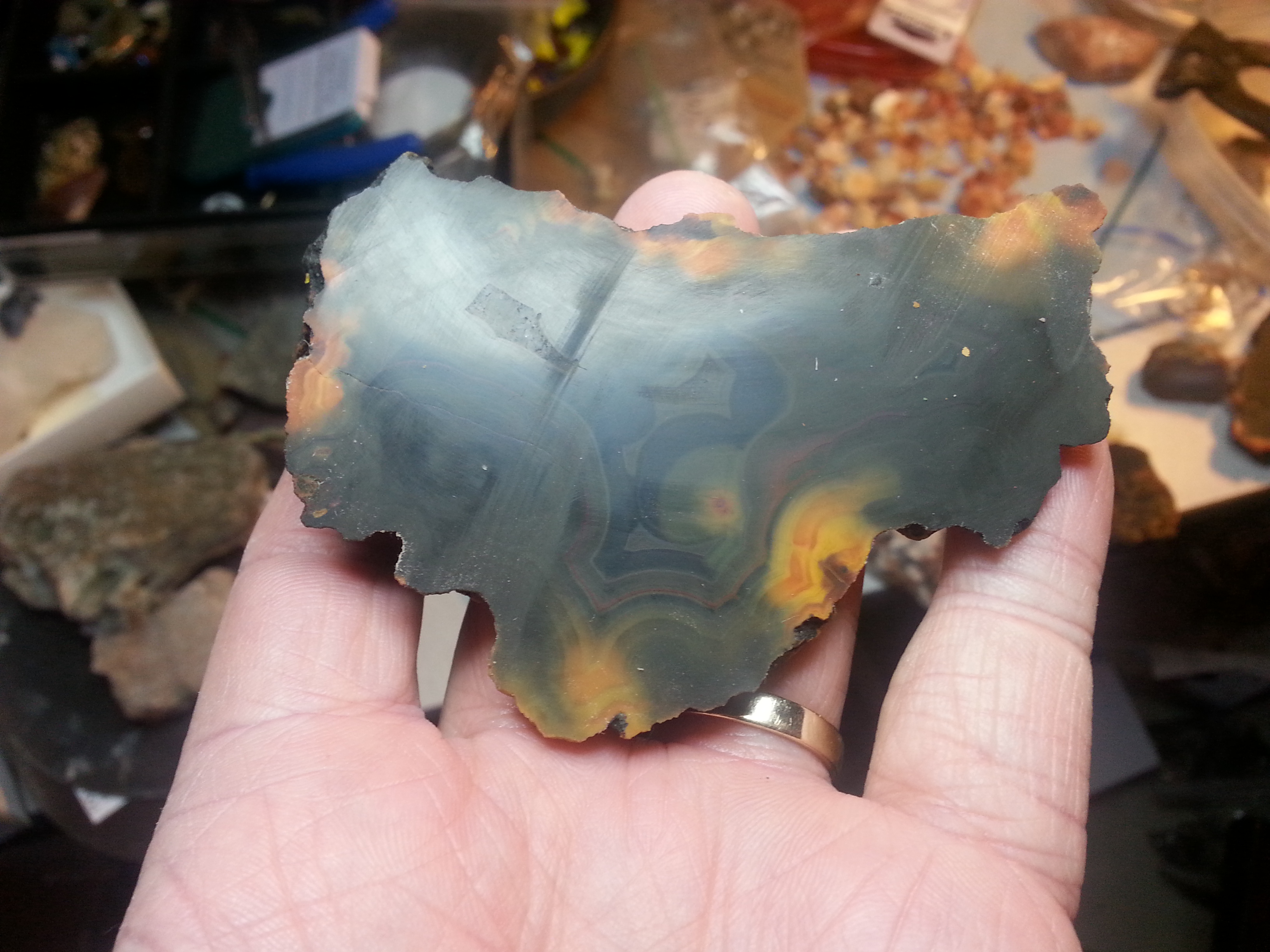 Here is the 60-mesh disk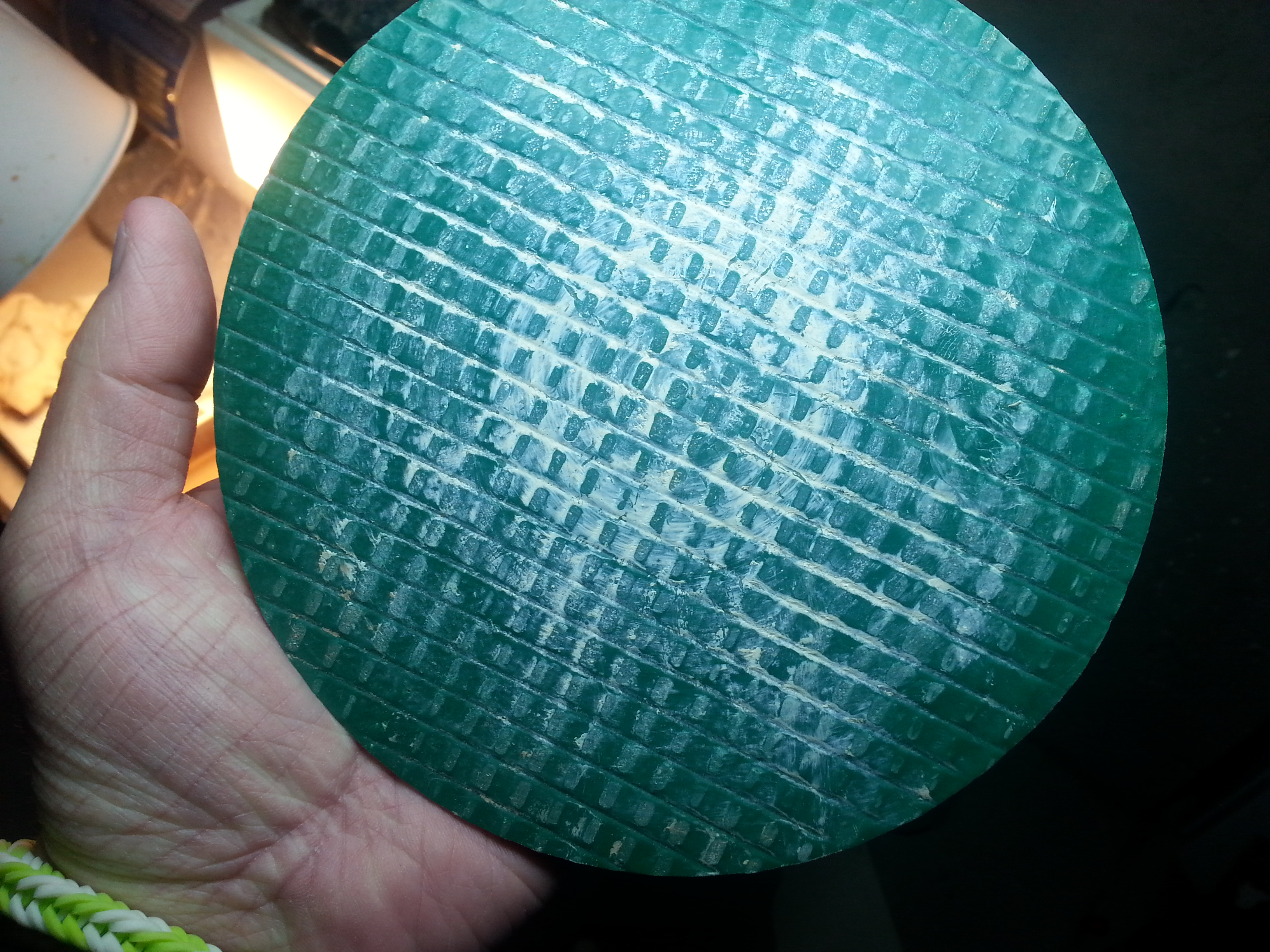 Well, less water didn't seem to help in my case, I think it was just really deeply marked and I spent another 30 minutes on the 60-mesh wheel. I ended up "rocking" the face a bit, it turned out that not only was it deeply marked, but the face was not completely flat.
This was before I started "rocking" the flat a bit, still plenty of marks.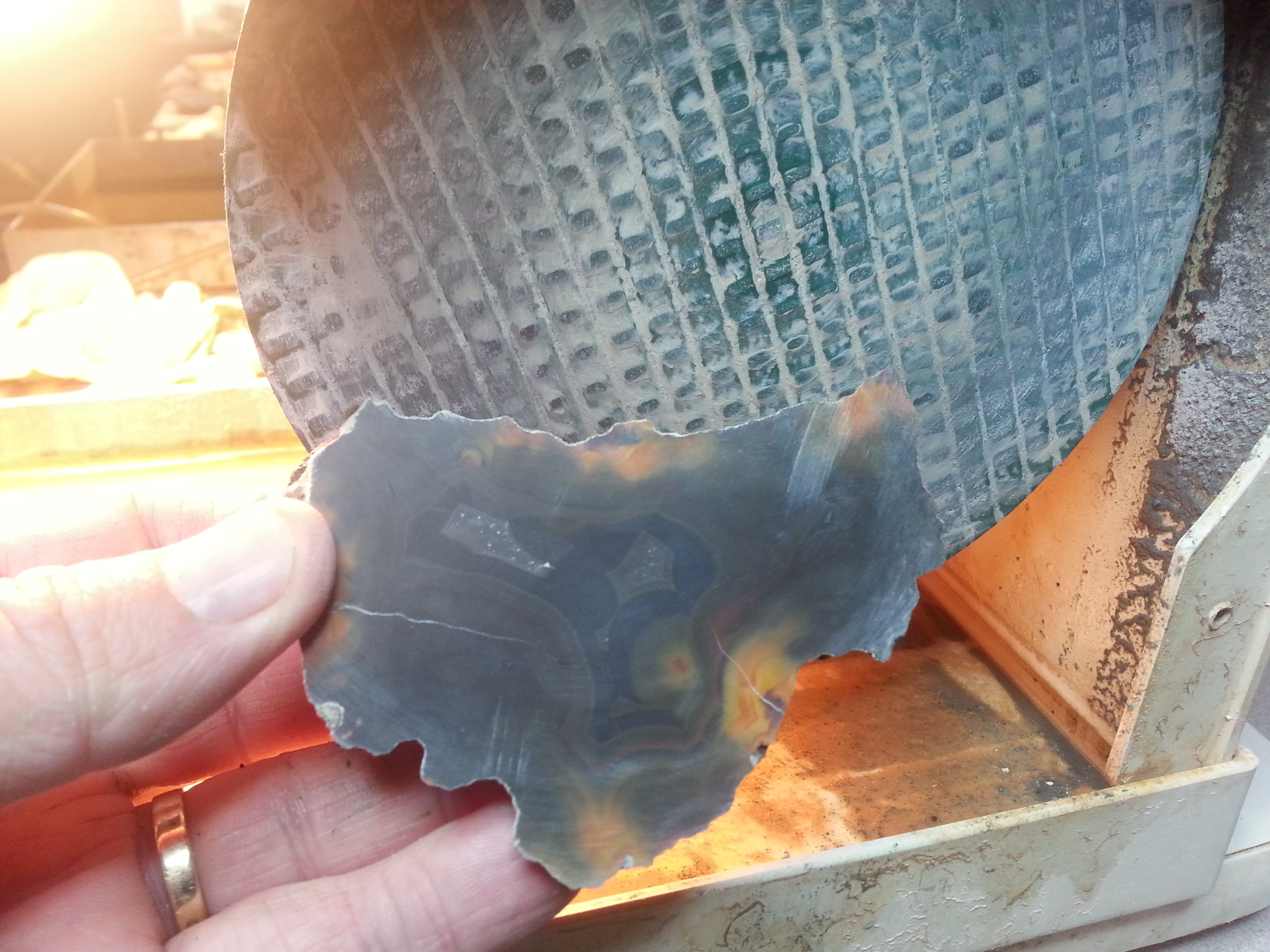 A few minutes after starting to rock it, the marks went quickly away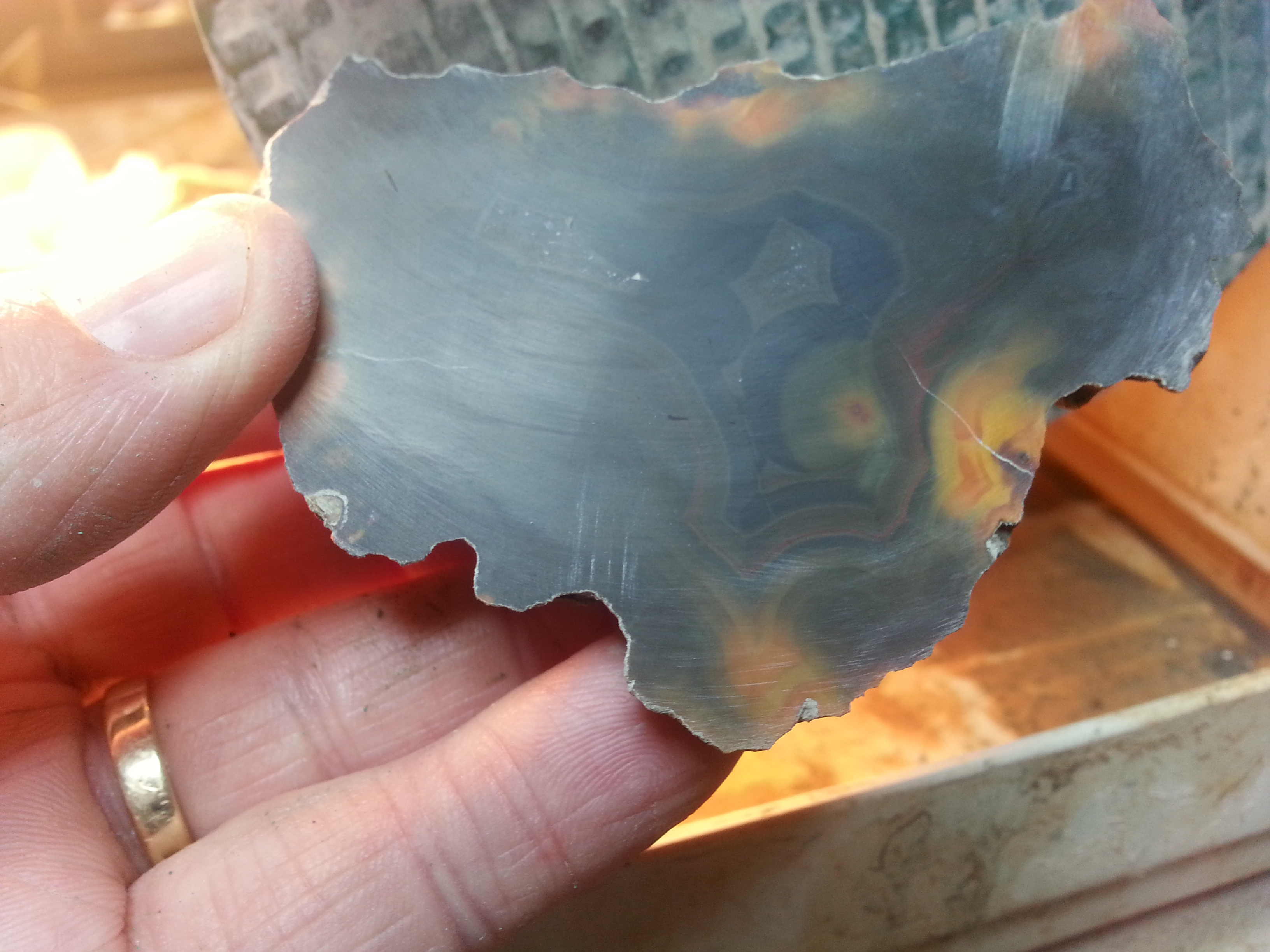 Here is the 60 mesh disk after running it less wet, and for a long time: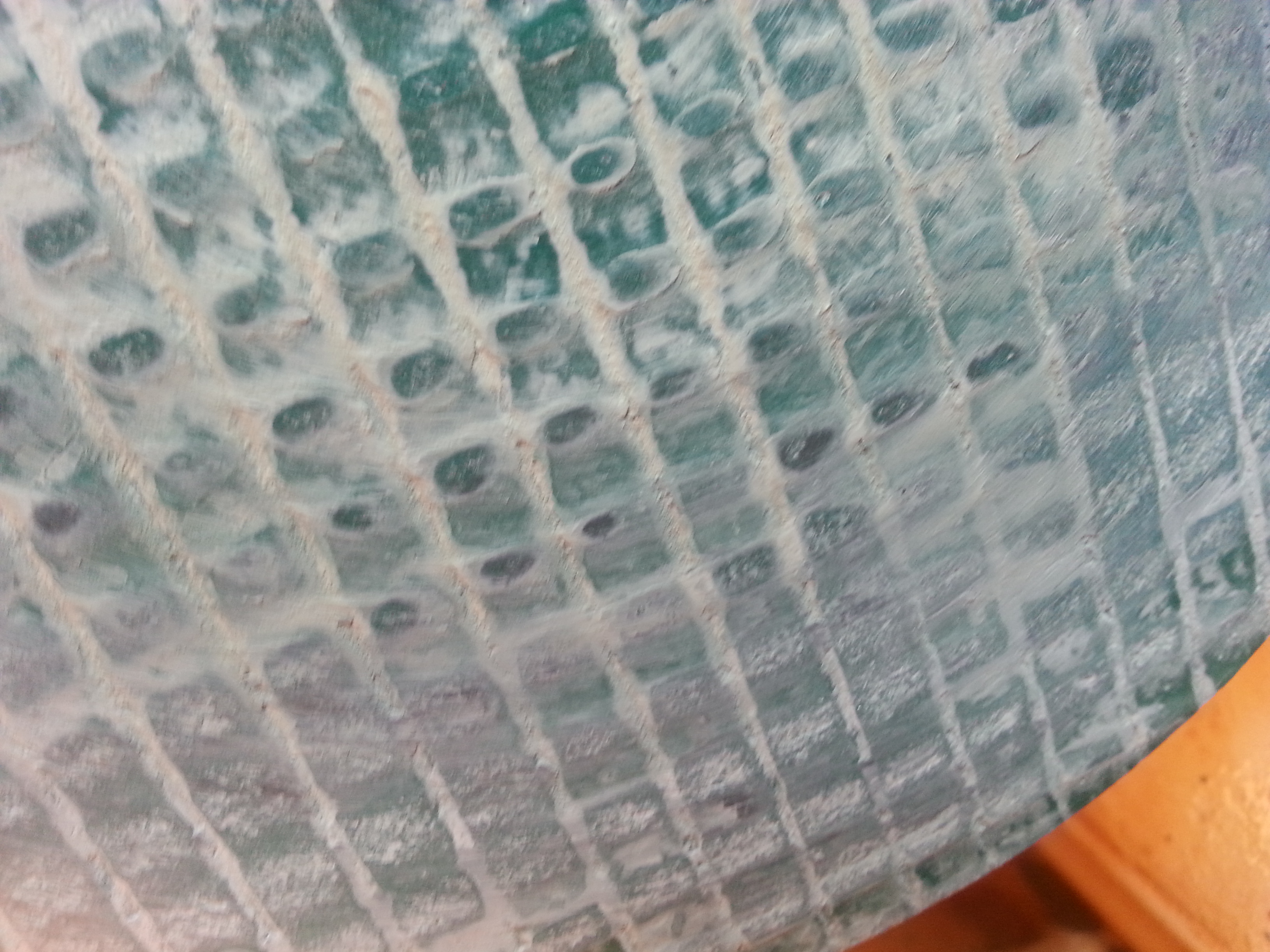 After getting all the saw marks, I went to the 140 mesh disk and scribbled all over the surface to make sure I got the entire surface ground.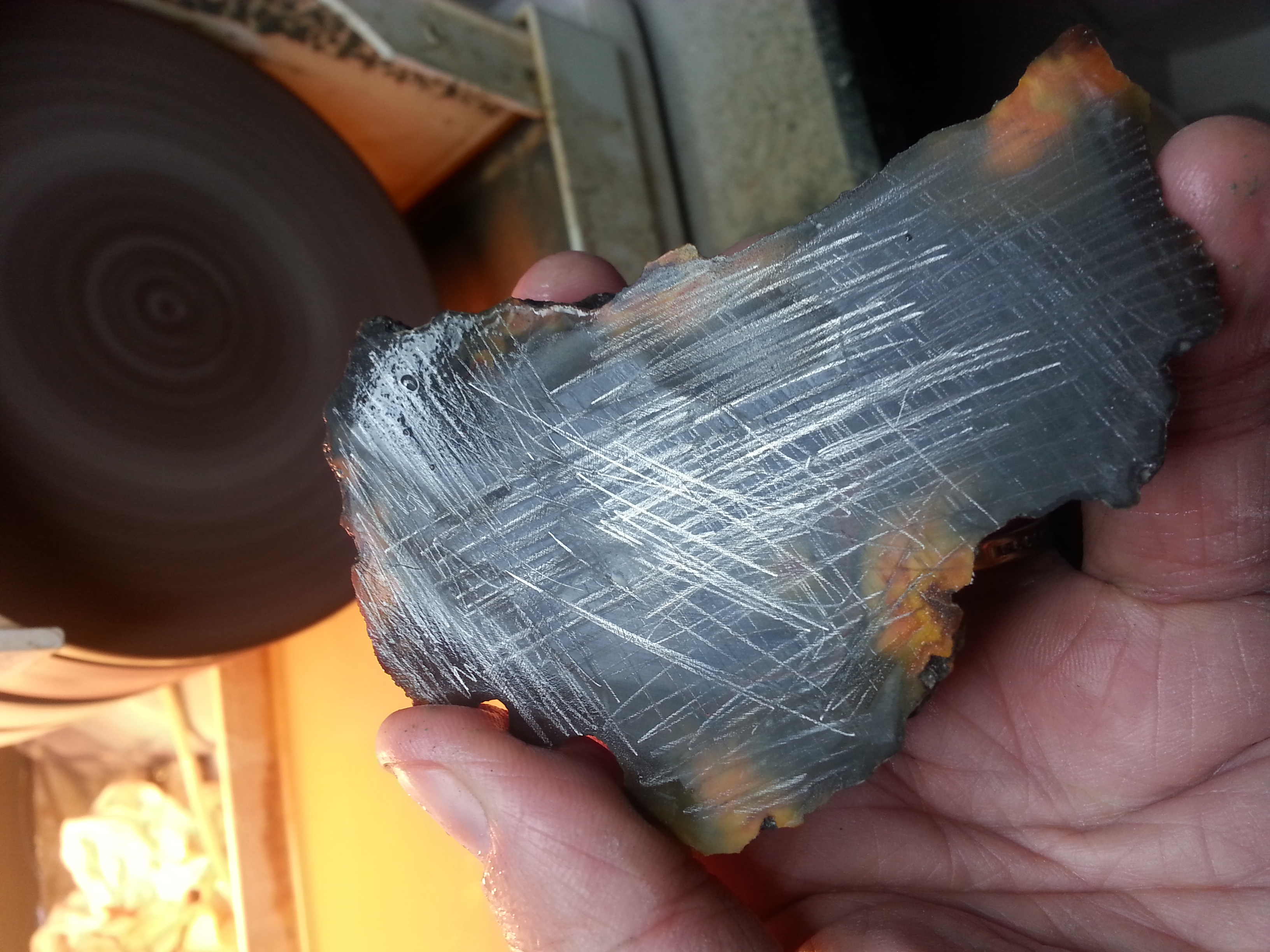 Repeated before 600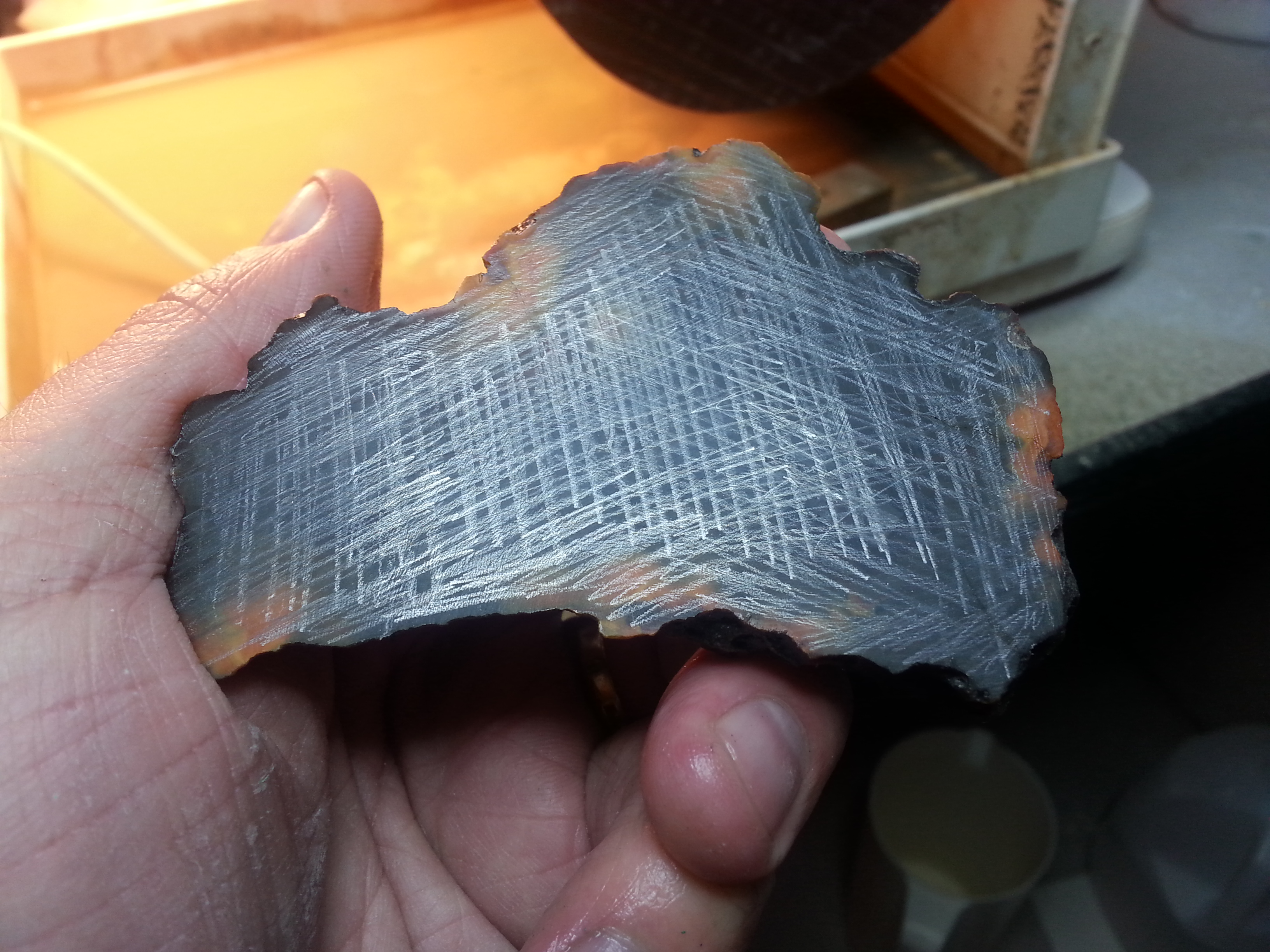 Repeated before 1200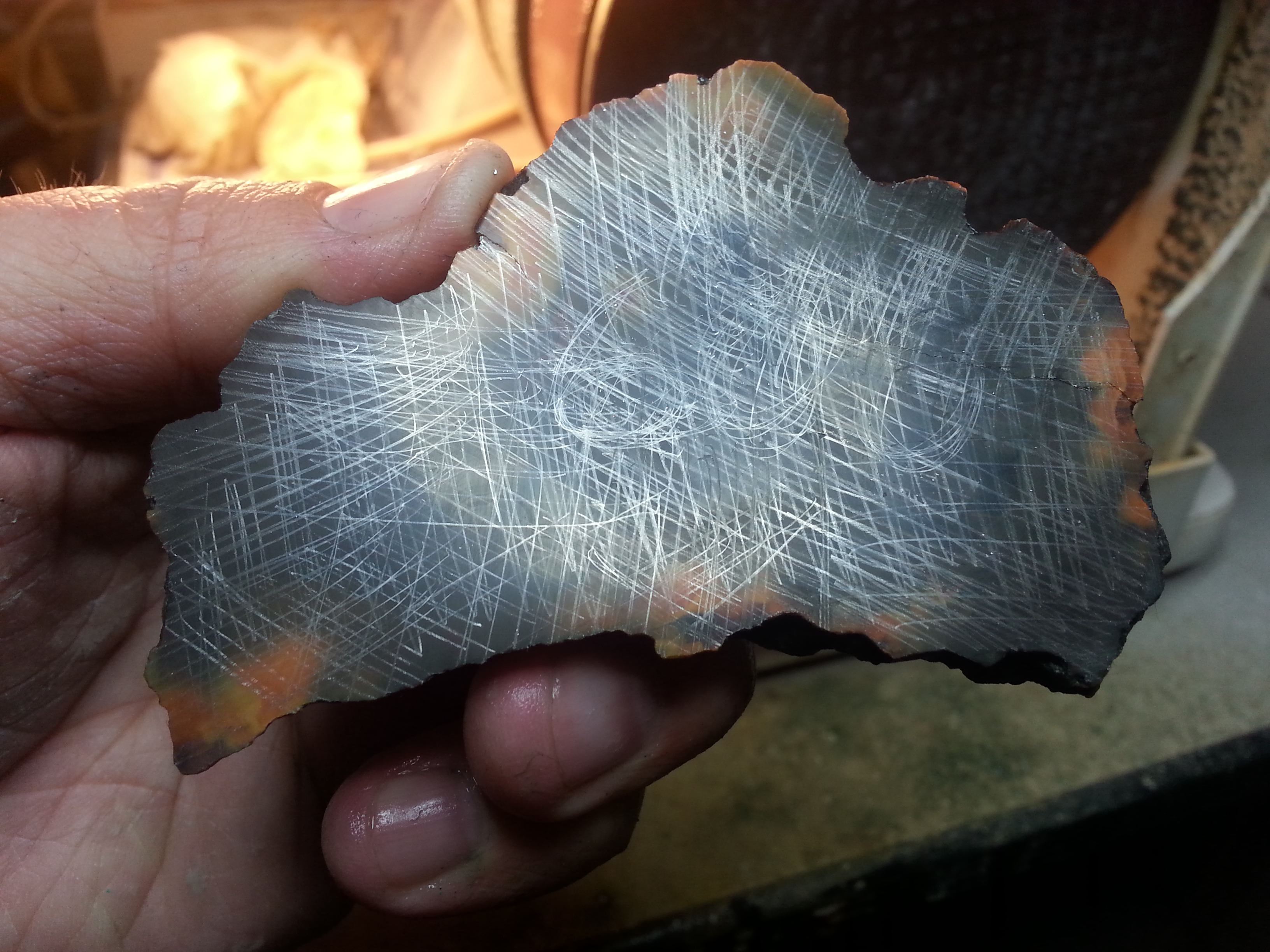 And before 3000, at this point the stone was getting difficult to mark up because it was getting very smooth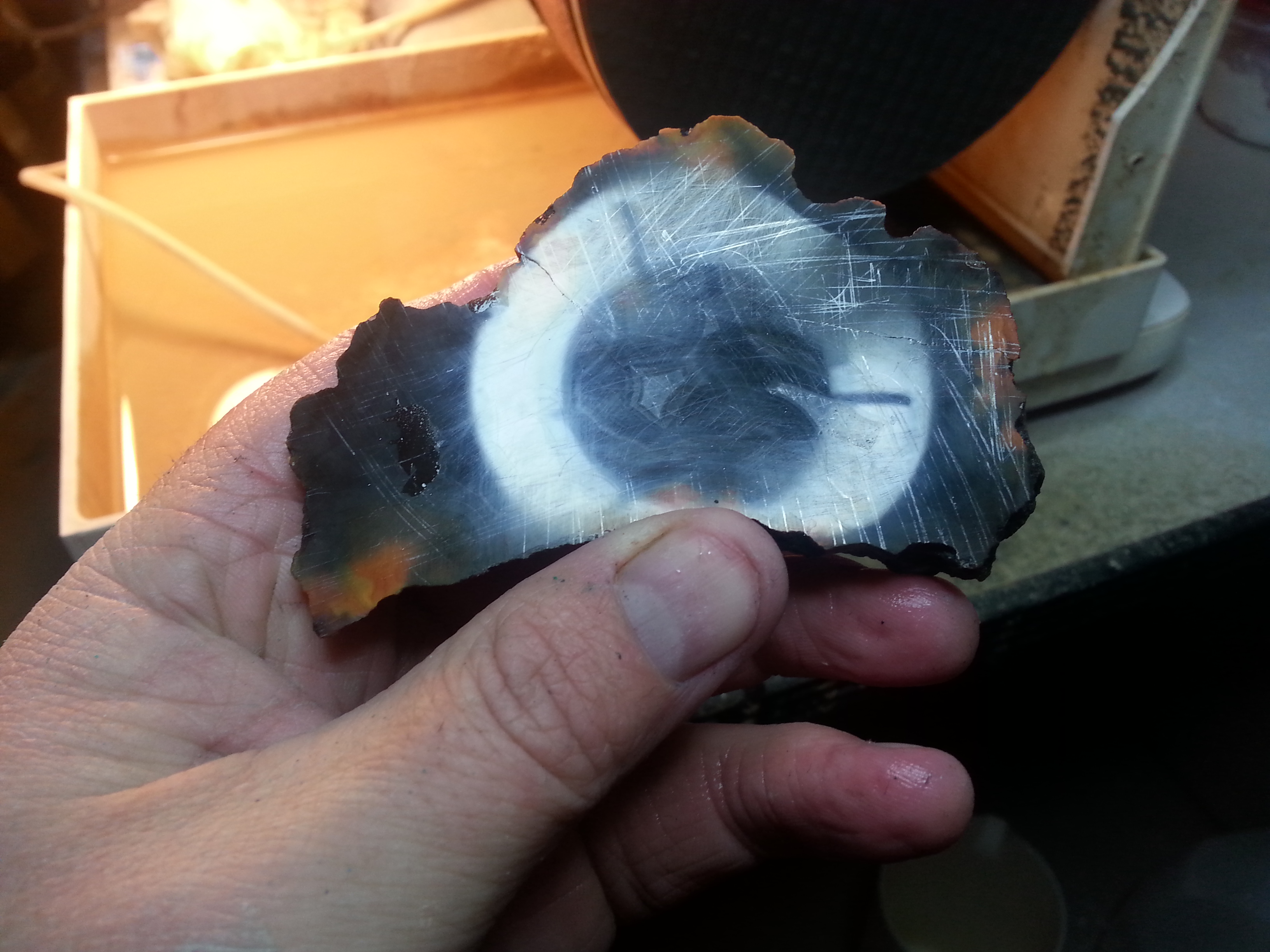 Here is after 3000, pretty shiny, but there are lots of little scuff marks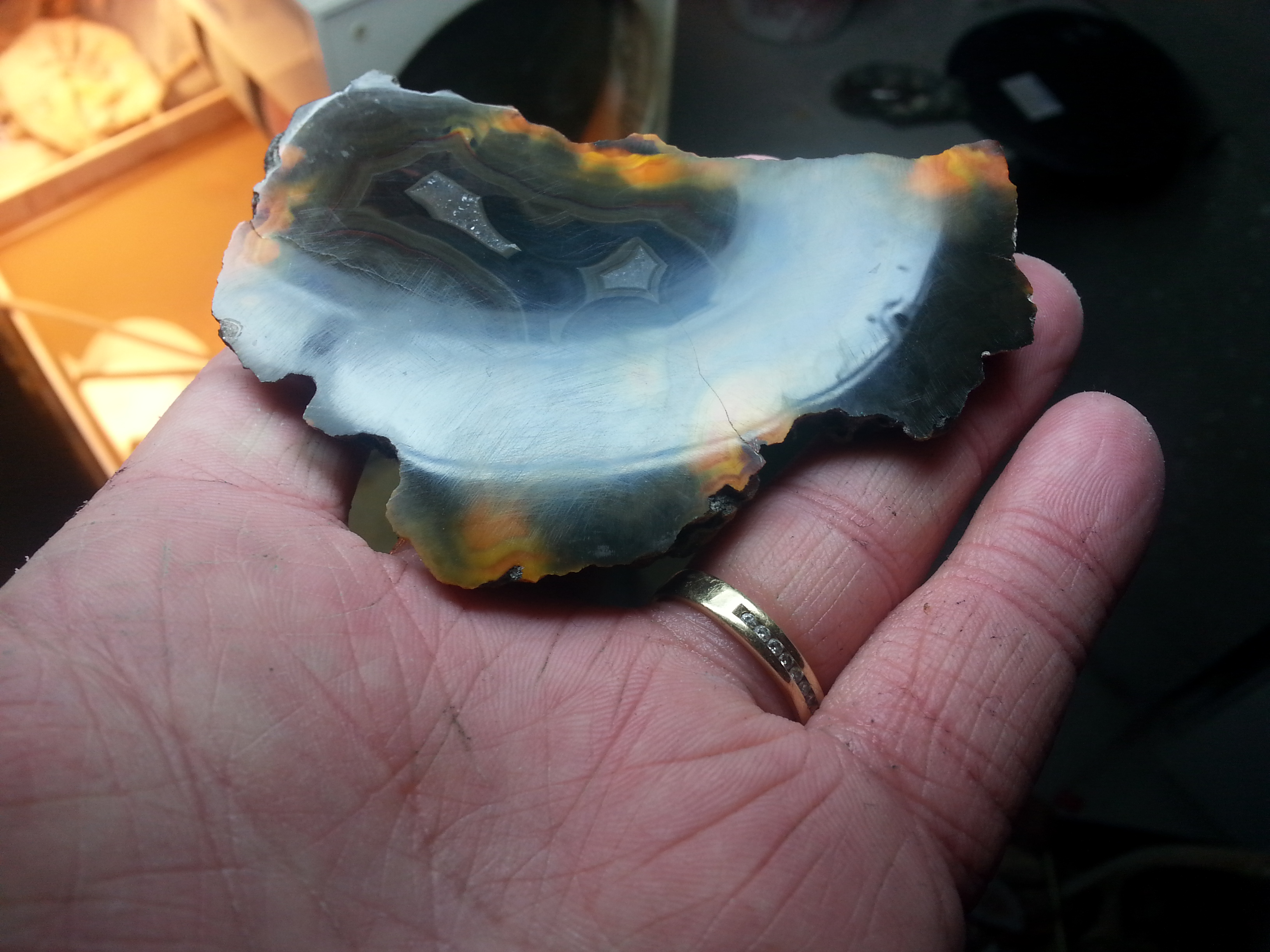 You can see them more here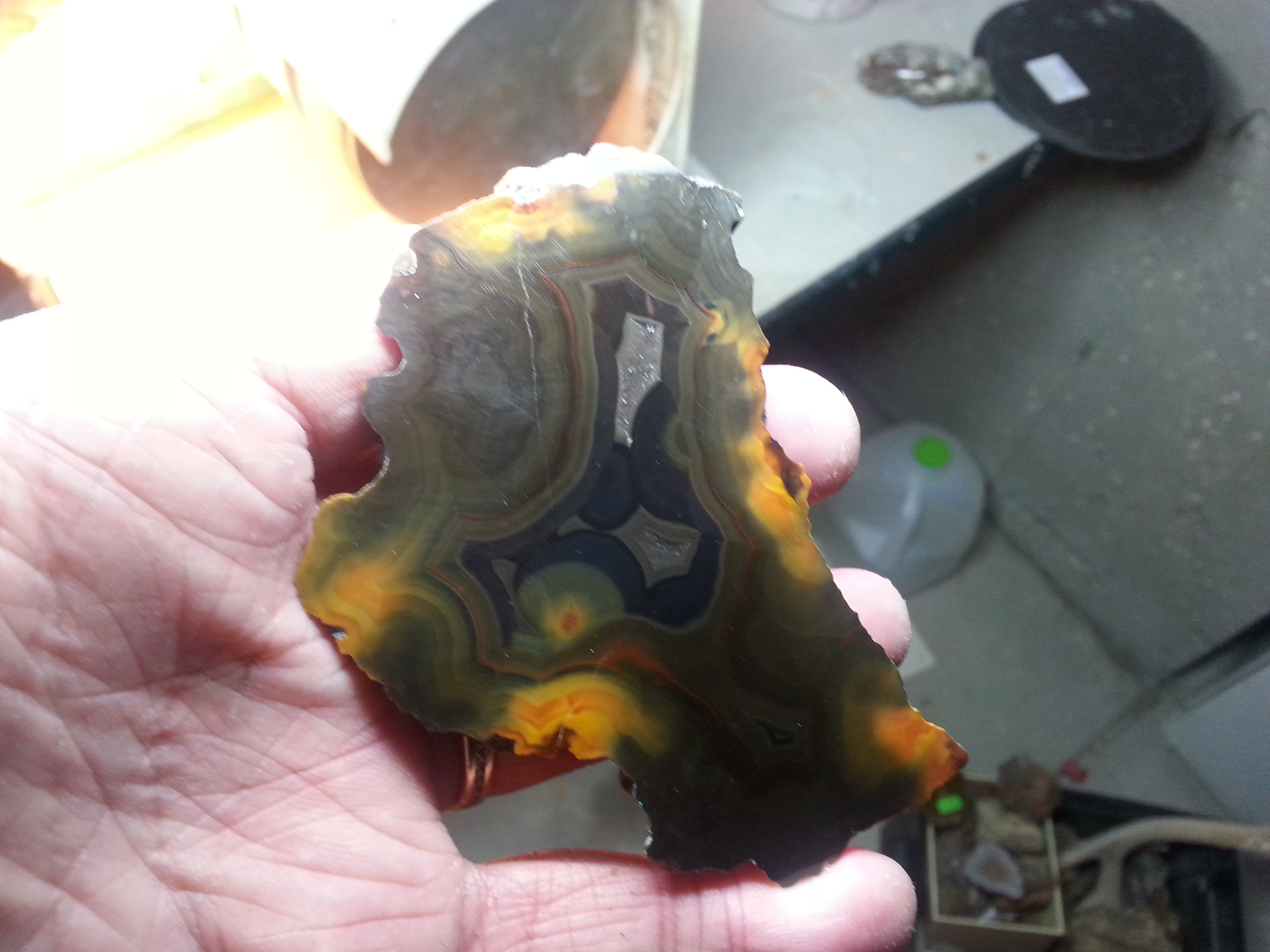 I realized after I was done that I skipped the 240 mesh disk, so I could go back and redo that. Honestly, after the 60 mesh pain each other disk was less than 5 minutes, including the time to mark the face of the stone.
I think my main lesson is that I need to replace my saw blade, but with cash being tight that will have to wait for a while, so no flats from the slab saw until then. I have a bunch of little Mexican agate halves I've cut on the trim saw (Lagunas, Coyamitos and Moctezuma) as well as some condor halves that I bought that aren't well polished that I can work on.