Post by 1dave on Dec 8, 2014 16:54:41 GMT -5
"Seek not for riches, but for understanding" has been my guiding principle.
I started University in 1955, when
only kooks
believed in
impact craters
still existing on the earth and the idea of continental rifting was ridiculous.
Geologists had gone to extreme lengths to explain odd formations until mapping of the ocean floors and Gene Shoemaker's devastating facts forced some of them to accept the possibility of a new reality.
There is still a lot of resistance.
What happened 1.1 billion years ago to break apart Rodinia (Russian for "Motherland").
They are still saying "a hot spot arose for some unknown reason under the great lakes."
Anorthosite
From Wikipedia, the free encyclopedia
Not to be confused with Anorthite.

Anorthosite /ænˈɔrθəsaɪt/ is a phaneritic, intrusive igneous rock characterized by a predominance of plagioclase feldspar (90–100%), and a minimal mafic component (0–10%). Pyroxene, ilmenite, magnetite, and olivine are the mafic minerals most commonly present.

Anorthosite on Earth can be divided into two types: Proterozoic anorthosite (also known as massif or massif-type anorthosite) and Archean anorthosite. These two types of anorthosite have different modes of occurrence, appear to be restricted to different periods in Earth's history, and are thought to have had different origins.
Fe-Ti Anorthosites
Nearly all the titanium mined in the world today comes either directly from magnetite-ilmenite ore bodies associated with anorthosite complexes or placer deposits derived from the weathering of these complexes.

Distribution
Anorthosite complexes occur in a rather narrow band stretching from the San Gabriel Mountains eastward along the Great Lakes into New England. Concentration of anorthosite complexes is so great in the Adirondacks this deposit type is often termed "Adirondack Fe-Ti deposits". Also occur in a second narrow band across northern Europe.

In a Pangaea reconstruction the complexes all lie in a single belt. More peculiar is the fact that all anorthosite complexes are approximately 1.3 BY. That such massive bodies of anorthosite should be emplaced during a relatively short span of the earth's history is quite puzzling.

Form
Ore deposits are essentially discordant within the host while varying in both shape and size. Some are tabular while others are lensoidal or dike-like. Vary in size from a few million tons to well over 100 million tons. Largest is the Lac Tio (Allard Lake) deposit 1200 meters wide and long by 100 meters thick. Typical ore grade in excess of 30% TiO2.

Genesis
The "billiard ball model" proposed above is generally accepted by most geologists. Controversy remains about the narrow age constraints for anorthosite complexes. One model suggests that the linear trend of the anorthosite belt is indicative of a rift system. However, rocks in active rifts today are rarely anorthosite so there must be additional complications to the model. The Earth's history prior to 1.5BY appears to be one of very stable cratonic land masses and little plate tectonics as we know it today. In fact, active rifting does not seem to have occurred until about 1 BY ago. Thus, the period from 1.5 to 1 BY may be one of transition.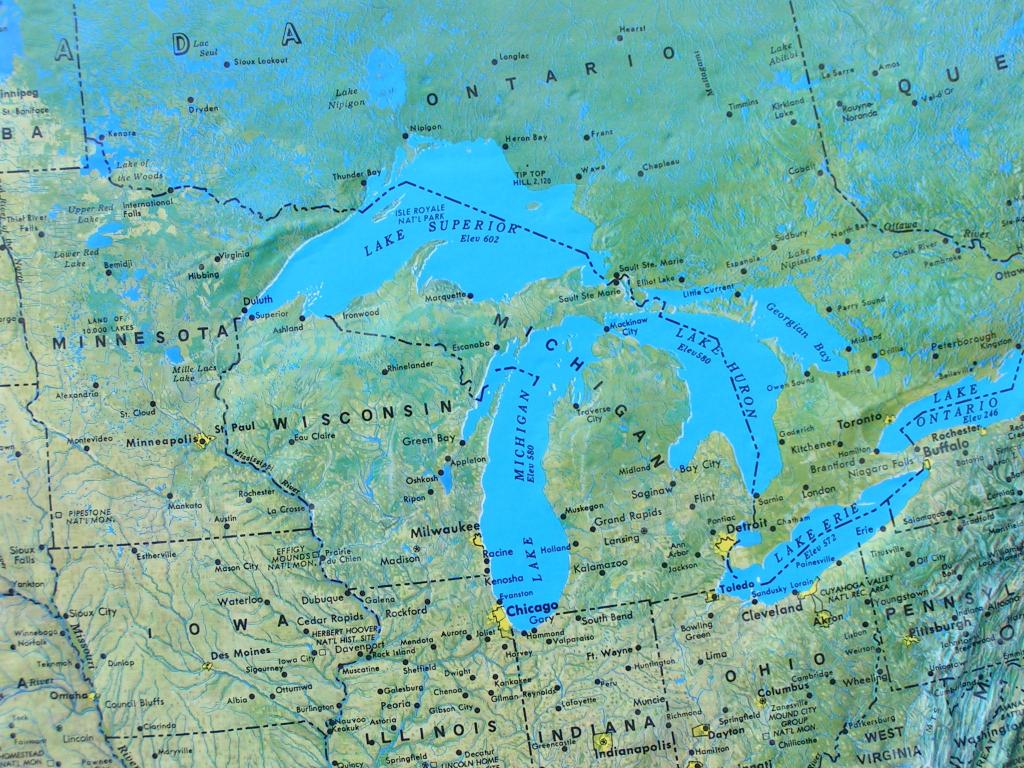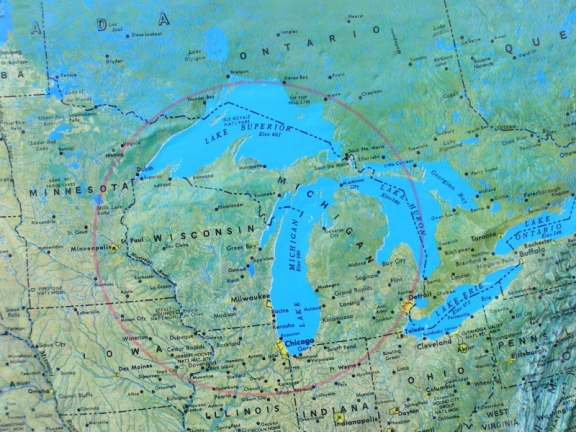 What completed the circle after 3/4 of the crater was moved away - Isostatic rebound?
What is even more amazing is to see the wealth and diversity in the metals that suddenly appeared at that time!
PGE = Platinum Group Elements.
Is it possible that a huge precious metal comet broke up and peppered the earth during the late Precambrian?