Post by 1dave on Jan 6, 2016 17:00:11 GMT -5
This post is a Rosetta Stone or Portal providing
instant access to many of the facets of RTH.
Welcome To
RTH Decal:
THANKS
beefjello
!
Welcome to RTH !
You are welcome to lurk, but we would prefer that you
register
, pick a
user name
and share your expertise with us.
If you do, Please click here to
Introduce Yourself.
NOTE: Forum Rules -
For the most part We are a fun loving group that is self regulating, but being human we all sometimes need to be reminded of a few societal rules.
The present RTH version
is at
forum.rocktumblinghobby.com/page/rules
.
An introductory commentary thread is at:
forum.rocktumblinghobby.com/thread/80941/new-page-added-forum-rules
Our Mission statement:
To promote interest in the world around us and share techniques for enhancing nature's beauty.
We quickly expanded into the allied crafts of:
Lapidary
and
Metal smithing.
Sand Painting
Common Questions:
Where can I buy rocks? - Search
Vendors - The Good the Bad and the Ugly.
Where can I find rocks? - try
Location, Location, Location.
How can I identify rocks? - there are three locations on RTH:

1.
Download a PDF file -
Free Tutorial- Basic Rock Identification
2.
Identifying Rocks
3.
How to identify rocks & minerals!
Or
ask for help at the
Rock Identification Library.
How can I build my own equipment? - Check out
Home Made Equipment
And LOTS MORE!
---
Contents
RTH Basics
Home
- Takes you to the Home page.
Help
- Takes you the the ProBoards Help Guides if you wish to start your own forum.
Search
- Allows you to search the Forum,
but it is usually better to use the NEW Google Search Box at the top of each page, or other Search engines.
EXAMPLE on Yahoo: site:forum.rocktumblinghobby.com/ "light box"
Calendar
- Takes you to a neat calendar where you can keep track of events.
Members
- Brings up our list of member that can be searched numerous ways.
Place an "@" in front of member user names -
@1dave
to high-lite them and link them to your post.
Profile
- This is about YOU! - Click there to change your
avatar
, message, data, etc.
Also here you can change the color of your screen if you wish.
1. Select Edit Profile and settings
2. Select Settings
3. Select Forum Theme
Bookmarks
- Find an interesting thread? Use Bookmark to easily find it again.
Messages
- See the Personal Messages you have received from other members.
Chat
- Takes you to the Shoutbox - also accessible at the bottom of each page.
Recent Topics
- Takes you to recent topics on the forum. A quick view of "Waz Happinin."
Recent Posts
- Takes you to recent posts on the forum.
Just below; "Welcome (
Your User Name
)Logout" is ------------------------------------------------------------------------------------------- -
Participated

Click on that to find ALL the recent threads you have participated in! NEW will appear in front of it if there have been new posts.
The next big blue line states: Welcome To RTH - - - - - - Reply
Clicking on Reply of course allows you to add your ideas to the discussion.
Below that is Previous and Next. to the far right is
Action
and
Search
.
Search doesn't work yet, but clicking on
Action
will provide a drop-down box that will allow you to
Book Mark
threads you like.
To bookmark a thread, first navigate to a thread on the message board that you find interesting and would like to bookmark. Once viewing the thread, click the Actions drop-down menu found just above the first post of the thread, and from the menu select the Bookmark option. Once you choose the Bookmark option from the action menu, you will notice a Bookmark image display in the top-left hand corner of the thread, just above the post at the top of the page. You will also notice that the Bookmark option in the action menu has now changed to read Remove Bookmark, allowing you to remove the bookmark if made by accident.
---
1 (red, above) keeps track of where on RTH you are. Easily move back by clicking on the next left place.
2 keeps track of the most recent threads you have participated in.
3 is the new easy way to search RTH.
How to Create Posts
Want in on a thread? As a member you have three choices -
1.
Click on the "Reply" (far right in the upper blue banner and have at it.
2.
Select "Quote" to have your message begin with the other member's statement. This keeps straight what part of the thread you are referencing.
3.
Start typing in the "Quick Reply" box at the end of the thread. This doesn't allow access to the Editor Buttons, but if you decide you need them, then click on the "reply" in the blue upper right corner and your message will shift to the other format.
4.
You can also start a New Thread by selecting that message at the top of a section.
You can type in
BB (Bulletin Board) Code
, but it is easier to use the
Editor Buttons.
Don't forget
"Nesting"
when using multiple commands on a line of text.
Not like this: -
- Each must be wholly inside the previous one, or the code will mess up.
EXAMPLE:
[quote][b][font size="4"][font face="comic sans ms"][font color="57f70c"]NESTING[/font][/font][/font][/b][/quote]
= NESTING
BB code editor Buttons:
Font Face
- gives you a choice of 8 font faces. Run the cursor over your text to highlight it, then click on "Font Face" then make your selection form the drop down list This will give you BB Code looking like
[font face="georgia"]- Selected Text -[/font]
BB Code begins with a "[" which tells the computer the next batch of symbols is code that finishes with the end "]" and it includes everything until the concluding "[/whatever code]." Without the "/" and "]" 'it will never know it is done.
Font Size
- Provides 7 different font sizes. You can change the number inside the first brackets later to change the size.
Font Color
- provides a pop-up you can use to change the font color.
Bold
- Changes the text between start and end code to
bold.Italic
- Changes the text between start and end code to
italic text.
Underline
- Underlines the text between start
and
end code.
Strikeout
- Runs a strikeout line through the text between start
and
end code.
Superscript
- Converts the text between start and end code to
superscript
.
Subscript
- Converts the text between start and end code to
subscript
.
Justify Left
- Text always begins flush with the Left Margin
Justify Center
- Each line of text centers on page
Justify Right
- Text always ends flush with the Right Margin
Justify Full
- Text is flush with both Margins.
Table
- select # rows and columns etc. for table.
List
- Places text in a list format.
Horizontal Rule
Draws a straight line across the screen.
---
Link
- Highlight text, then click for a pop-up with those words in the top space, and paste the url in the bottom that you want the link to take the user to.
Email
- Select text, then this button and type email address to send.
Insert Image
- Opens a pop-up for the url of the image you wish to insert into your post.
Insert Video
- Opens a pop-up for the url of a video you wish to insert in your post.
insert User Link
- allows you to insert another user into your post.
Insert Code
- Tells computer to ignore code between start and end to assist in code explanations without activating them.
Insert Quote
- Opens a quote box for your text.
Insert Smiley
- drops down a selection of Smileys to select from.
Insert Embed
- Insert info from Facebook, Pinterest, Google, etc.
---
The ADD ATTACHMENT quota for RTH was exceeded long ago, so you may insert images from other places on the web (that may disappear at random), or choose some website to host your photos.[/a]
---
Message Board


Clicking on any user's name will take you to their profile where you can select "Send a message." (PM).
Hover your mouse above a user name and the name you will need to use (beginning with an "@') will appear if you wish to summon them to your regularly written post.
We can change the appearance of our user name,
but the original one is the only one that works.
Note below that Ed
mohs
, among others, has changed his from time to time.
EDIT 24 Sep 2016: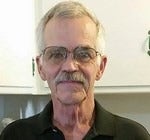 I have been trying to search the forum using the board search function
and the little search boxes.
For instance I searched the other day for Wingate Pass and got I result which
was a picture with the word Wingate, then I tried the same search yesterday with
no results.
What is the best way to do a board wide search.
Thanks
Harold
1dave
should be able to help with the google site search. I have forgotten how. Hey,
1dave
maybe you should put the google search under your welcome sticky.
Harold hh5 , give this a try. Works for me!
forum.rocktumblinghobby.com/thread/55498/search-forum-answers