Post by holajonathan on Aug 12, 2021 11:23:31 GMT -5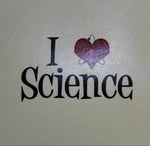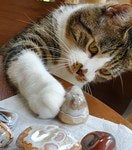 I appreciate the info. I get alerts on my cell phone if PM2.5 or VOCS reach a danger level in my barn or house. This only happens if I do something stupid and let a large amount of smoke out of the wood stove. Has only happened a couple times. I have rather large HEPA filters with 20 lb activated carbon prefilters (for the VOCs) that I can run if necessary. They work great but make tons of noise and scare the cats. It always comes back to the cats, doesn't it?
What is just as concerning as the wood stoves is the impact of my natural gas oven / stove on indoor air quality. Natural gas burns very cleanly compared to other fossil fuels, but not so cleanly that you want to breathe the combustion byproduct. VOCS, NOx, lots of CO2 (not harmful per se, but undesirable) and a detectable level of CO if my AQM is placed near the stove while in use.
LOL! Fair warning: there isn't a super-short answer to that question.
I'm not a doctor. I studied Biochemistry and Biophysics. As an undergrad I worked in a hospital, both in the ER and also a clinical lab. After graduation, I became a research scientist, and spent about 25 years at the bench. I spent time in hospital labs, University research labs and the private sector. Most of my work was in respiratory diseases, virology and immunology, working on vaccine development and pilot-scale production. One year, for a change, I worked in a wine cellar, doing some enology and a lot of grunt work for wine production.
Currently, I am a Health & Safety Engineer, focusing on Industrial Hygiene (including the respiratory protection program), hazardous waste management and pandemic response. I'm trained in both Federal and California regs, so believe me, when I say that if Cal/EPA and Cal/OSHA don't consider something to be hazardous, it's likely quite safe. Maybe not always put-it-in-your-coffee-safe, but pretty darn safe. Remember that coffee was nearly listed as a carcinogen.
For all your heating options, when anything is combusted, you'll have some harmful by-products. It sounds like you have good engineering controls (ventilation) and administrative controls (monitoring) set up -- better than some companies. Those are far more effective than PPE like respirators: a last line of defense, in case everything else fails. BTW, CO would be your biggest hazard without adequate ventilation.
And, yes, we must definitely not stress out the cats.
Thank you. I had a sense that you weren't "shooting from the hip" with regard to the respiratory protection advice. This confirms it.