Post by Tommy on Apr 14, 2019 11:06:45 GMT -5
Yesterday was such a sunshiny beautiful day after a long wet winter (with more rain to come they say) and we got in our first road trip since the big move, so we're all happy happy. Our destination was three hours away to the Mariposa gem and mineral show and as always it did not disappoint. Mariposa is a different kind of show that I can't quite describe. It's a bigger, small show featuring a combination of an outdoor area and two buildings - but the great thing is instead of the usual rotation of regular vendors that I see at shows all over northern CA this show is heavily vended at by locals from the Mariposa club. As a result, and I *always* see materials that are not readily offered at the main stream shows. I had to miss last year which I really regretted but there was no way I was missing it again this year.
Here are some of the highlights of what I I found at the show. Almost everything pictured here came from the same vendor. The sellers were in their 90's and clearing out a lifetime of collecting and cutting. I had self imposed a small purchasing budget to work with but I could have literally spent hundreds of dollars at this one vendor alone because there was so much good material available. My star purchase was several large slabs and a 6lb hunk of New Idria magnesite. I've had a small amount of this before and it makes fantastic cabochons that sell quickly so my jaw hit the floor when I saw these slabs on the table then again when I found the hunk of rough on a different table of the same vendor.
New Idria magnesite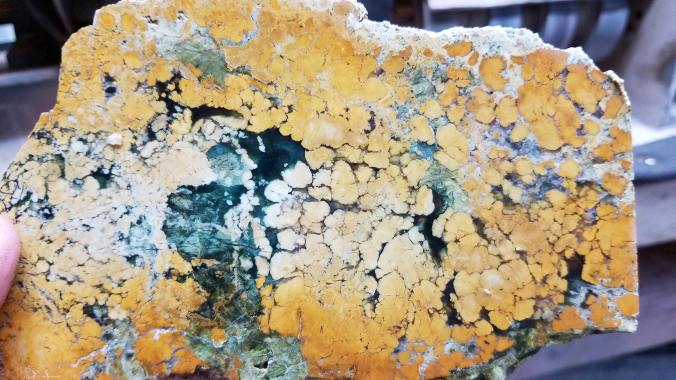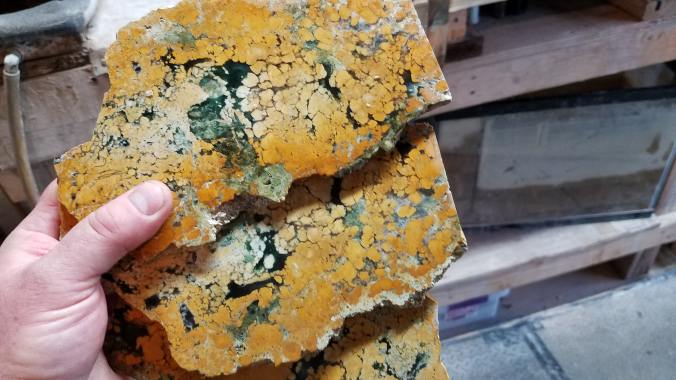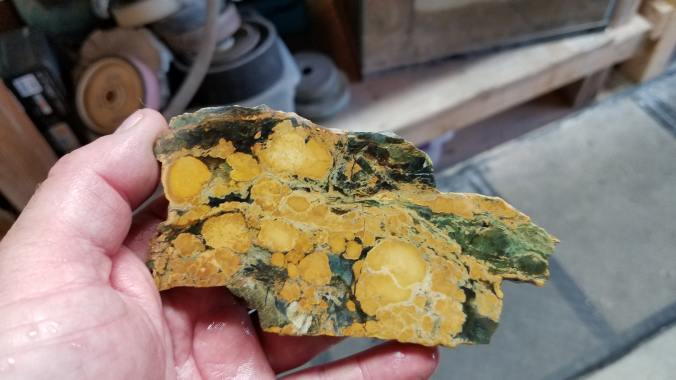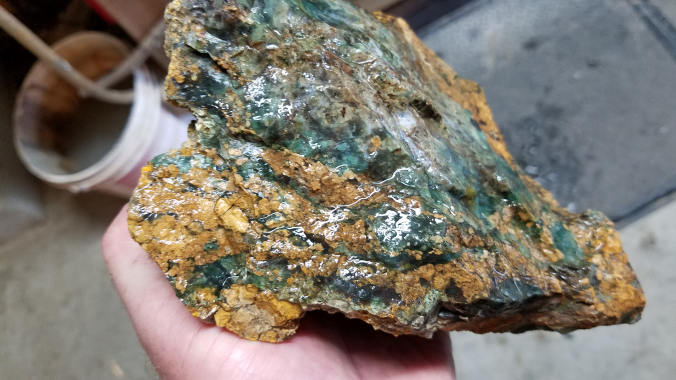 Mariposa area Hornitos Poppy Jasper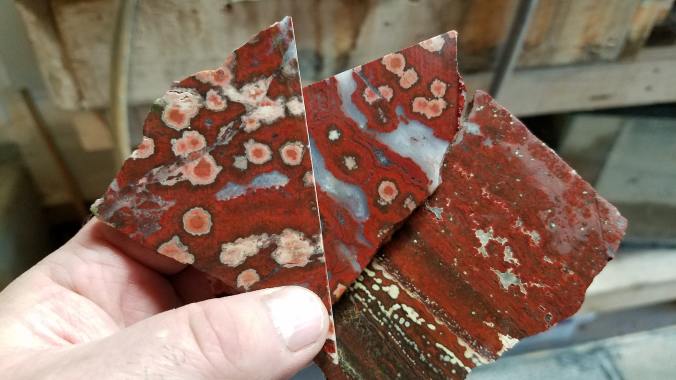 Stone Canyon jasper. What I didn't buy was any of the dozens of large to extra large slabs (or end cuts, or rough) they had for sale. One slab in particular that is already haunting me was a 10" x 12" beautiful Stone Canyon slab that they were only asking $20 on. I'm still not sure why I didn't buy it. I just bought this one small piece because I liked the purple in it.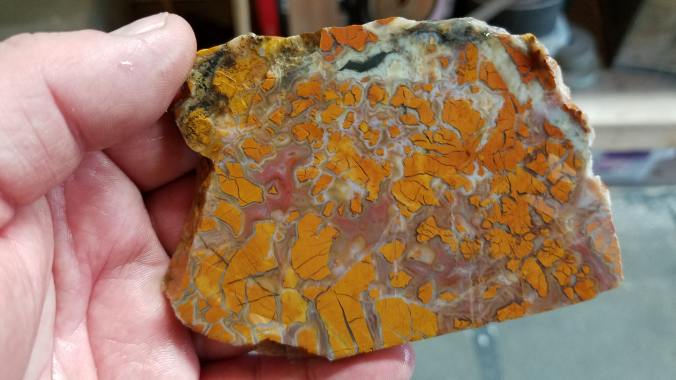 Siam Siding chapenite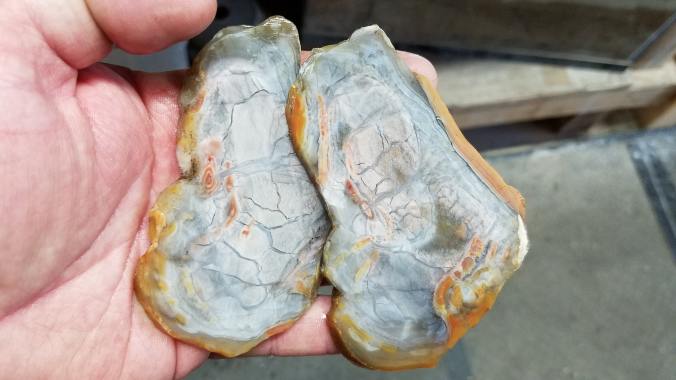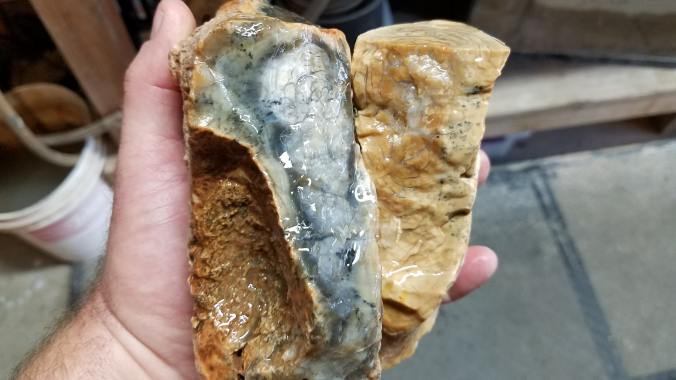 Tabu Tabu brecciated jasper from Africa. I love this stuff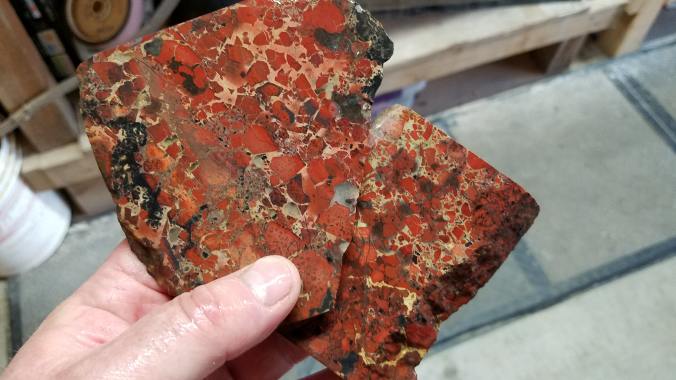 I bought this chunk of plume agate - not sure what it is and I'm going to try to cut it asap.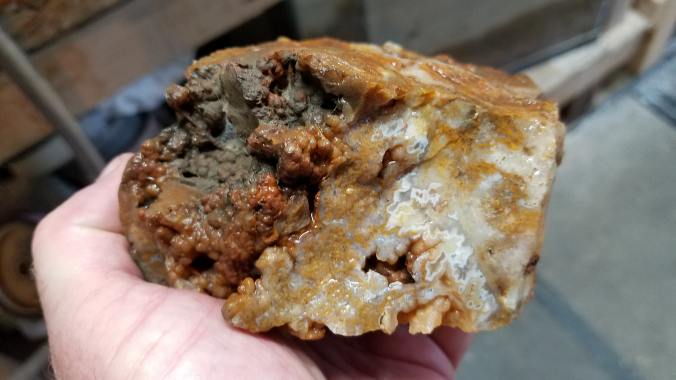 Last but not least - I bought this yellow looking poppy jasperish rock just because it intrigued me and I don't know what it is. If anyone can assist with an ID I'd appreciate it.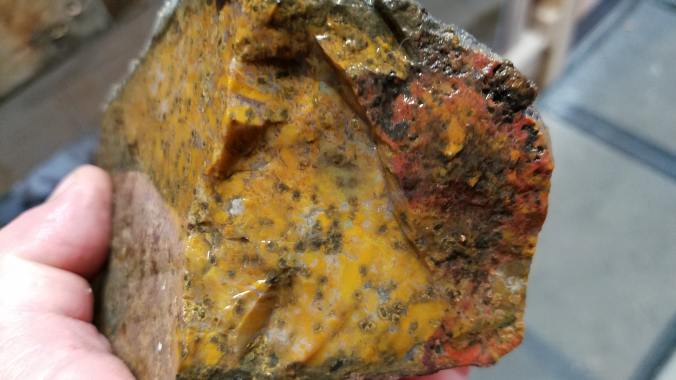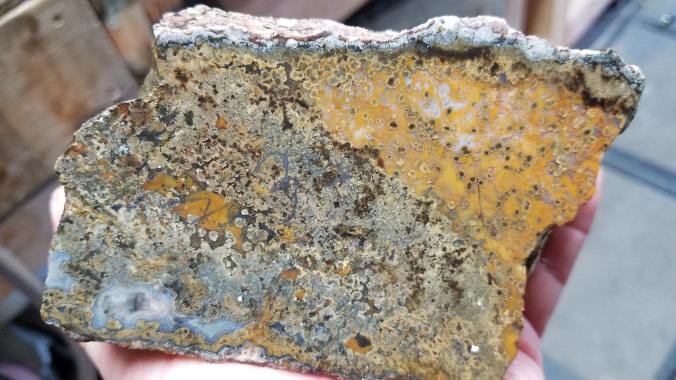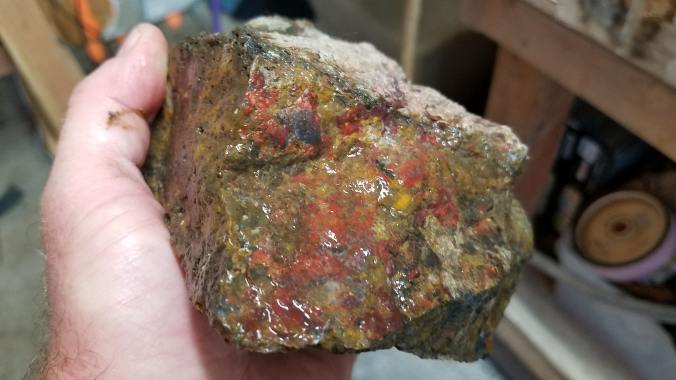 Thanks for looking! The show is going on again today (Sunday 4/14) and there is a *fantastic* selection of slabs and rough this year so it's worth a drive if you're anywhere close.