Post by fernwood on Dec 26, 2019 7:56:01 GMT -5
Since there have been a few people here showing interest in tumbling old glass, I had to share my thoughts on destroying old pieces of glass.
Below are some examples of antique/vintage glass that I have. Am a firm believer that they are pieces of history and should not be destroyed.
I really do not care how inexpensive garage sale/thrift store finds are. Please do not destroy a piece of history, which might be valuable.
Am sharing any special meaning each piece has for me, along with any ID info I am aware of.
alikat218
could you post some examples of other items that should not be broken up for tumbling?
jamesp
please add to this post.
RocksInNJ
any thoughts on bottle collecting with your Dad?
A 1930's Depression Glass Desk box my Grandpa had. Glass boxes to contain items in desks were popular then. Portion of a 1920's Peacock Tail Carnival Glass plate my G-Grandma had.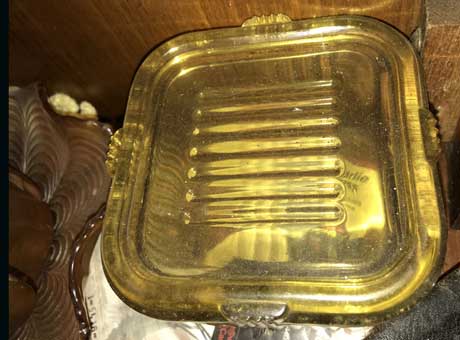 Amber, Diana Depression Glass bowl that was given to my G-ma.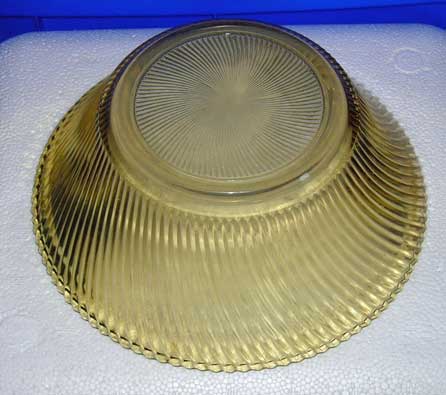 Uranium/Vaseline Glass serving dish. These glow under black light and do contain some uranium.
The one I have is the first photo. The second is to show the glow.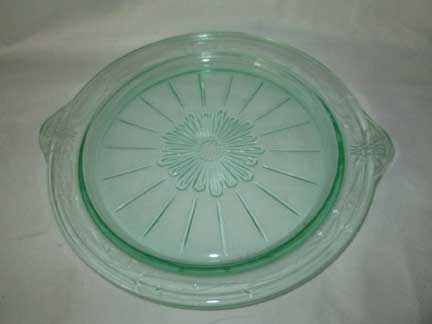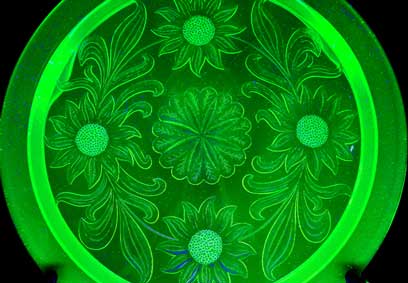 End of Day glass vase. Circa 1920's. Back in the day, workers at glass manufacturing facilities were allowed to create their own projects with scrap glass. This vase was given to my G-ma and Grandpa for an Anniversary present.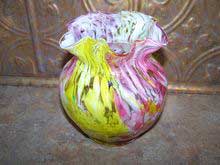 Fire King Oven Ware. It was a revolutionary item when introduced. Glass that would not break when heated.
Below is a Trivet that hot containers could be placed on.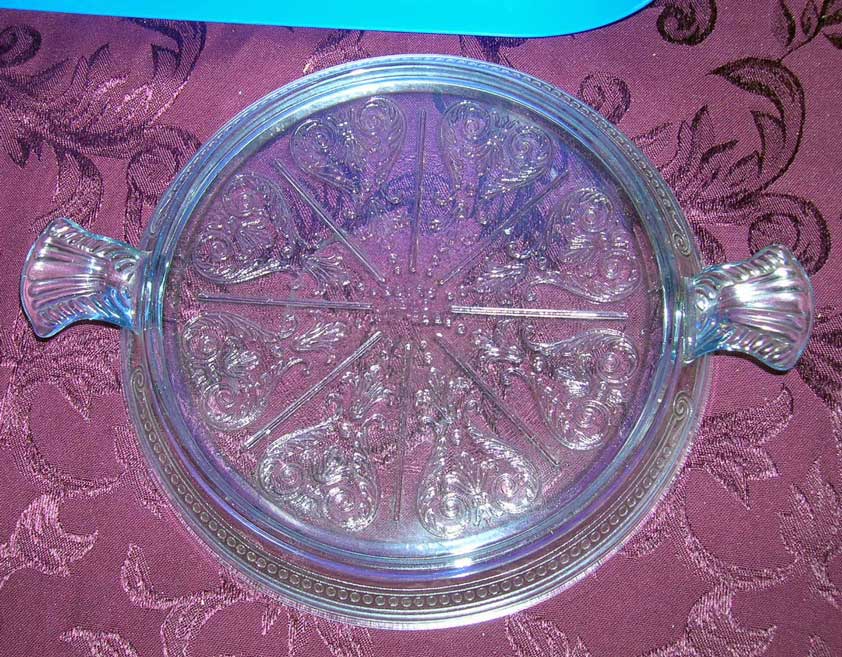 Some old bottles. Especially those in shapes of animals or with other depictions. Any writing also adds value. I have an amber one with spider webs on it. That contained insect poison. Blue and Carnival glass ones are sometimes valuable.
I found this one when I was 11 years old. Walking through the woods with friends. It is a cod liver oil bottle and in perfect condition. Only the top was sticking through the ground, but I carefully removed it.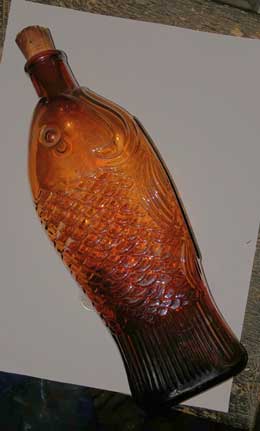 Original, 1920's Carnival Glass. Some was reporduced in the 1970's. Learn how to tell the difference.
Some of my antique pieces.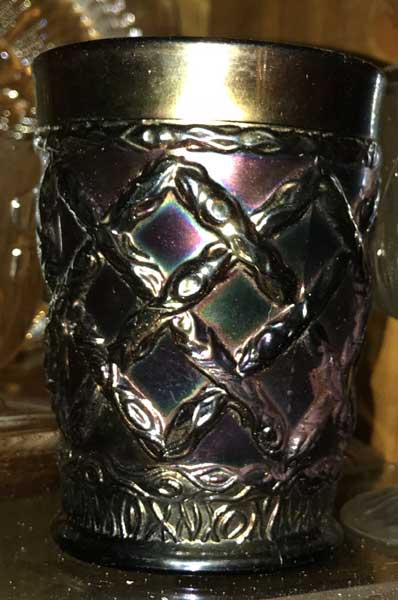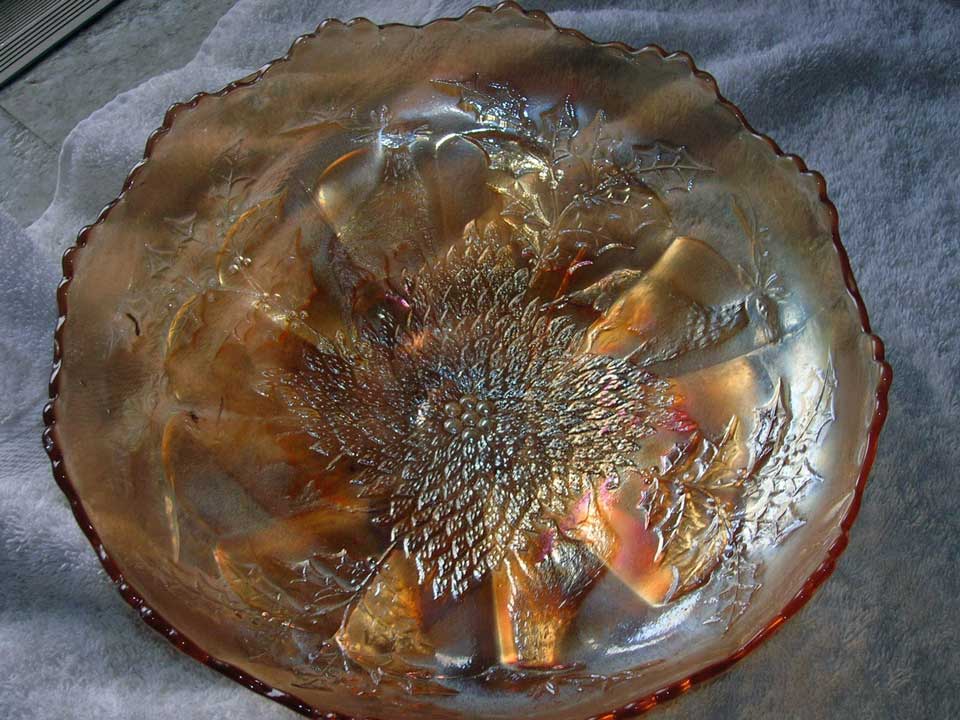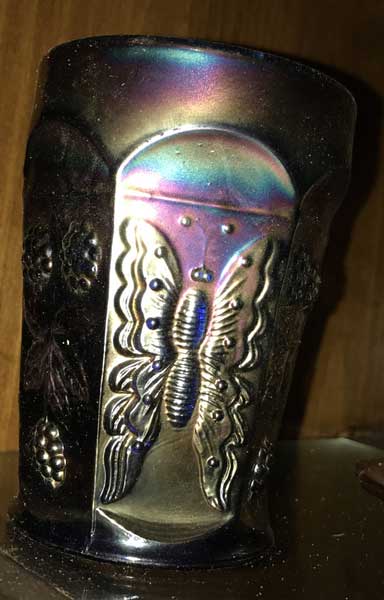 Other Misc Depression Glass.
Iris pattern. I was given a few pieces that were in the family for my 12th Birthday. Since then I have been purchasing more when I can. Now have over 120 pieces.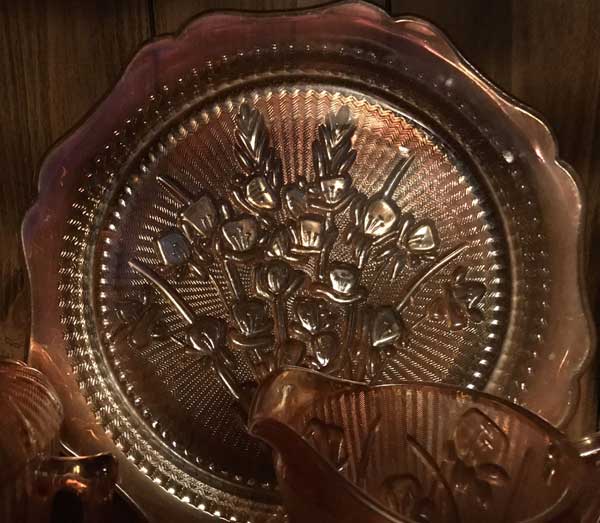 Any child size Depression Glass still holds some value. This is part of a Pretty Polly set I have. Pink is a desirable color for collectors. Yes, there are still some out there.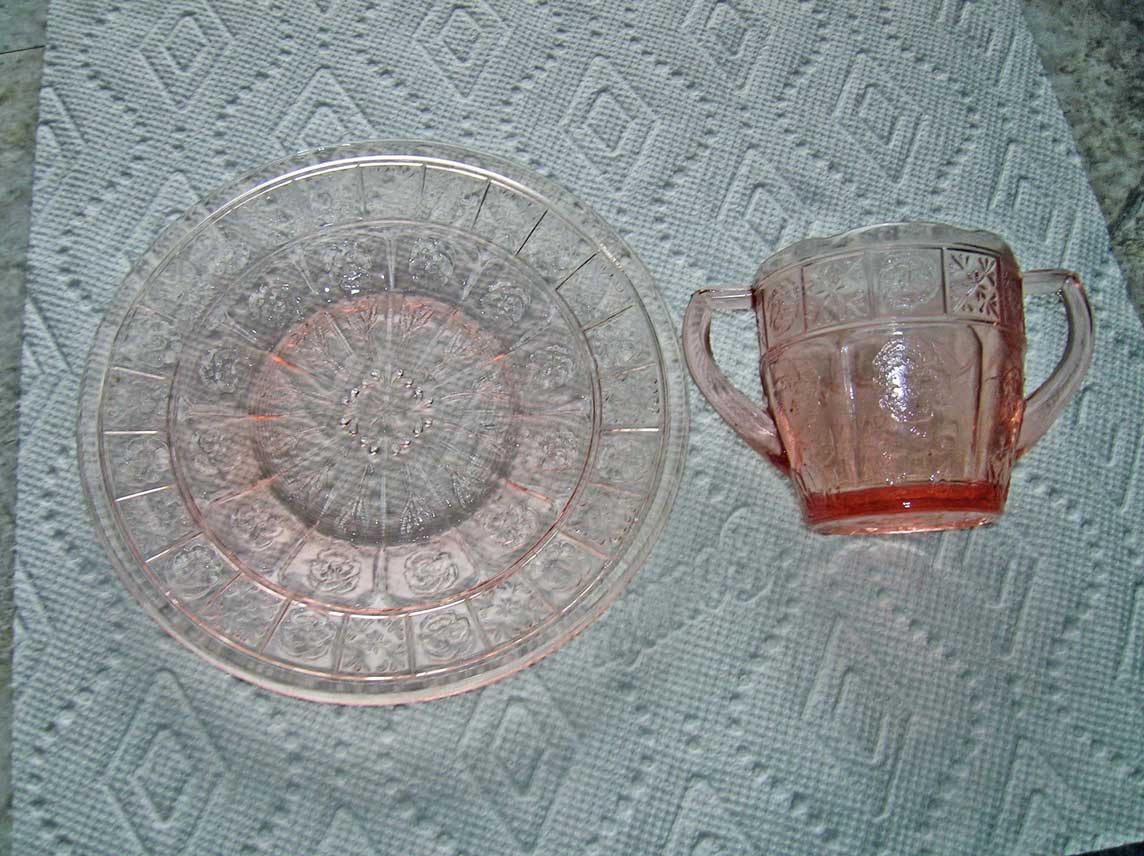 Royal Ruby Depression Glass. This was made from the 1920's to the 1950's. My Mom collected it.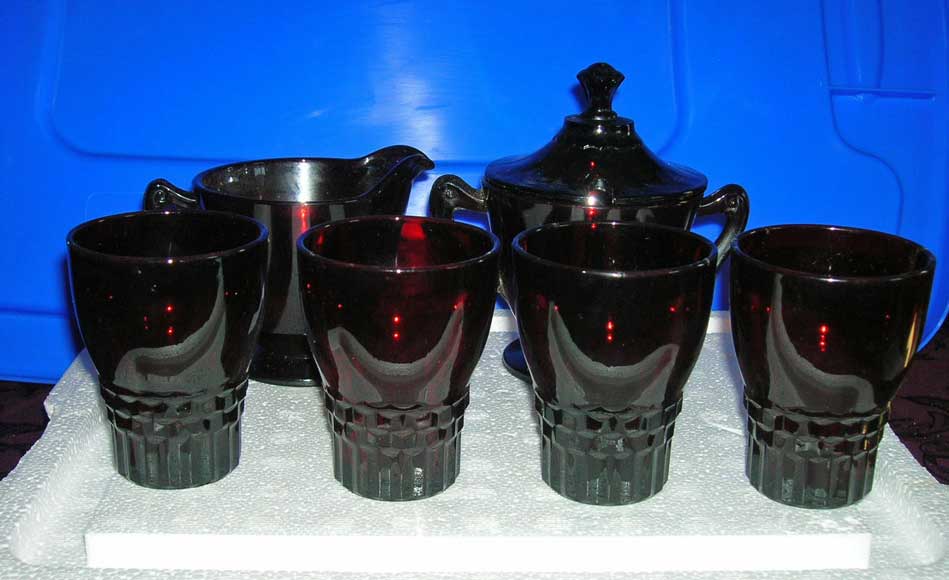 In the 1960's Schlitz contracted with Anchor Hocking to manufacture Royal Riby beer bottles. These came in a variety of sizes.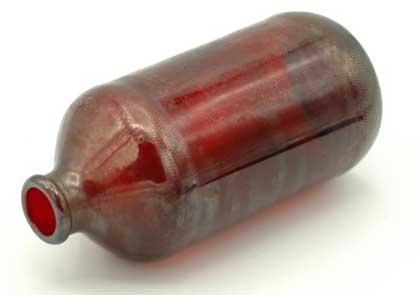 I do not own any vintage art glass. Do not have photos of some other pieces in my collection, but figure this will give the basics.
If anyone has a certain piece they are thinking of breaking to tumble please post it here. Am sure you will receive input on whether it has value or not.