Post by jawsjr on Jan 5, 2020 13:31:46 GMT -5
Hello,
I am working on tumbling some obsidian. Here is what I have done so far. 9 days of 60/90 grit in a Lorton QT 12 (3/4 full) with 8 tablespoons of grit and a good mix of ceramic media, Material was washed, first time outside with hose in a colander the inside with Dawn Dish soap and hot water, Media was also washed.
Then 8 days of 120/220 grit in the QT 12 repeating washing process.
30 hour in Thumler's UV-10 Vibratory Tumbler. with AO 500 pre-polish. Used rubber tile spacers for cushioning media. Used spray bottle to add enough water to ensure obsidian and media was well coated. Inspected when ever I thought about it, and added a squirt or two of water if needed. Washed really good and these came out looking very good. Also watched the tumbler barrel very well first with high pressure hose and then hot water with Dawn. Inspected visually and also by running finger inside, no residue inside the barrel.
Back in Vibratory Tumbler with cleaned obsidian and media. Added three tablespoons of cerium oxide (the ivory colored 99.9% pure). then spray bottle for water. Check occasionally and added a squirt or two of water. Here is a video Showing that action of the material inside of the tumbler.
This ran for another 30 hours in total.
Now the results were very bad in my opinion. Here is a pictures of a piece in natural light on a cloudy day: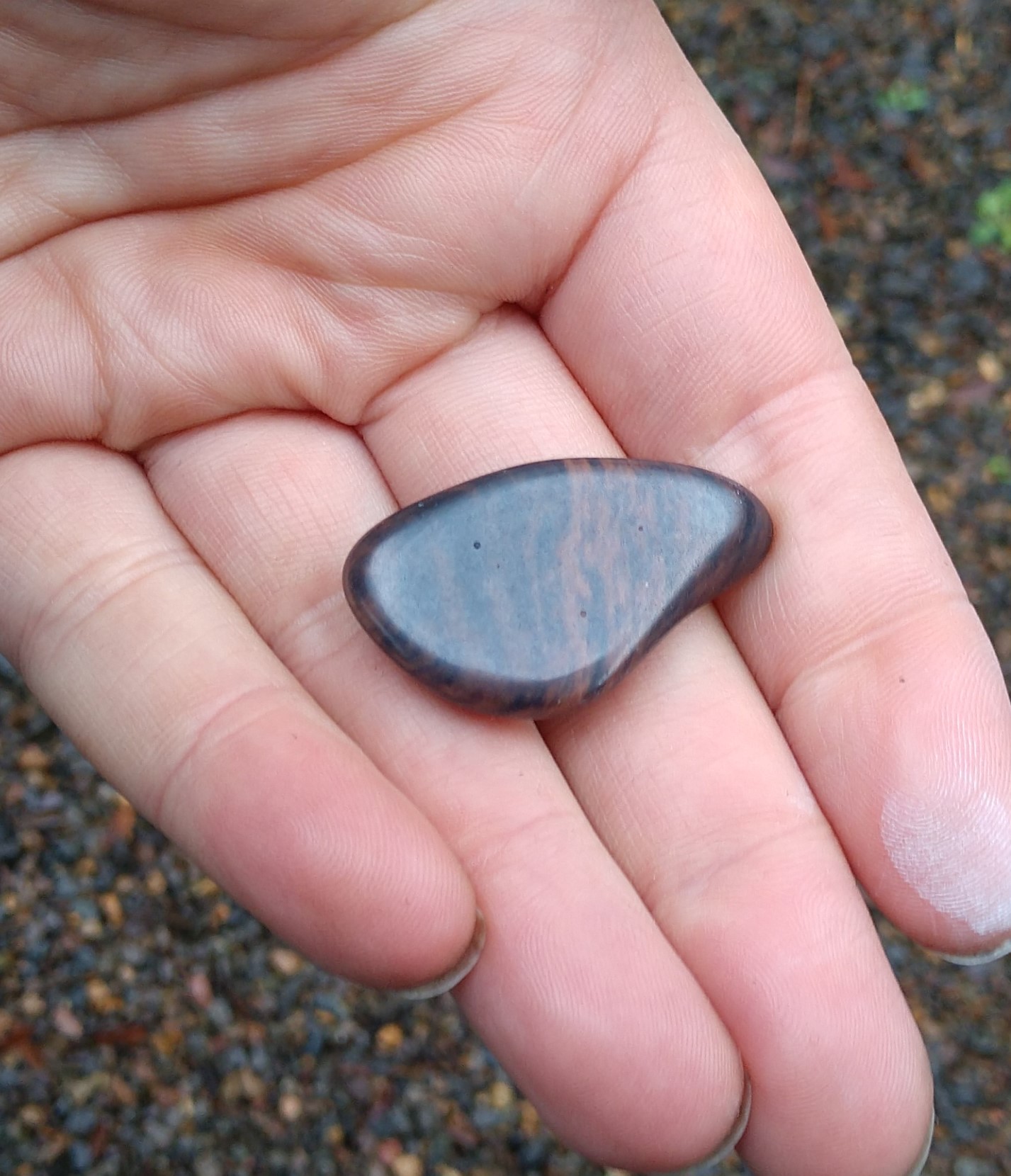 Now here is a picture of it under LED lighting.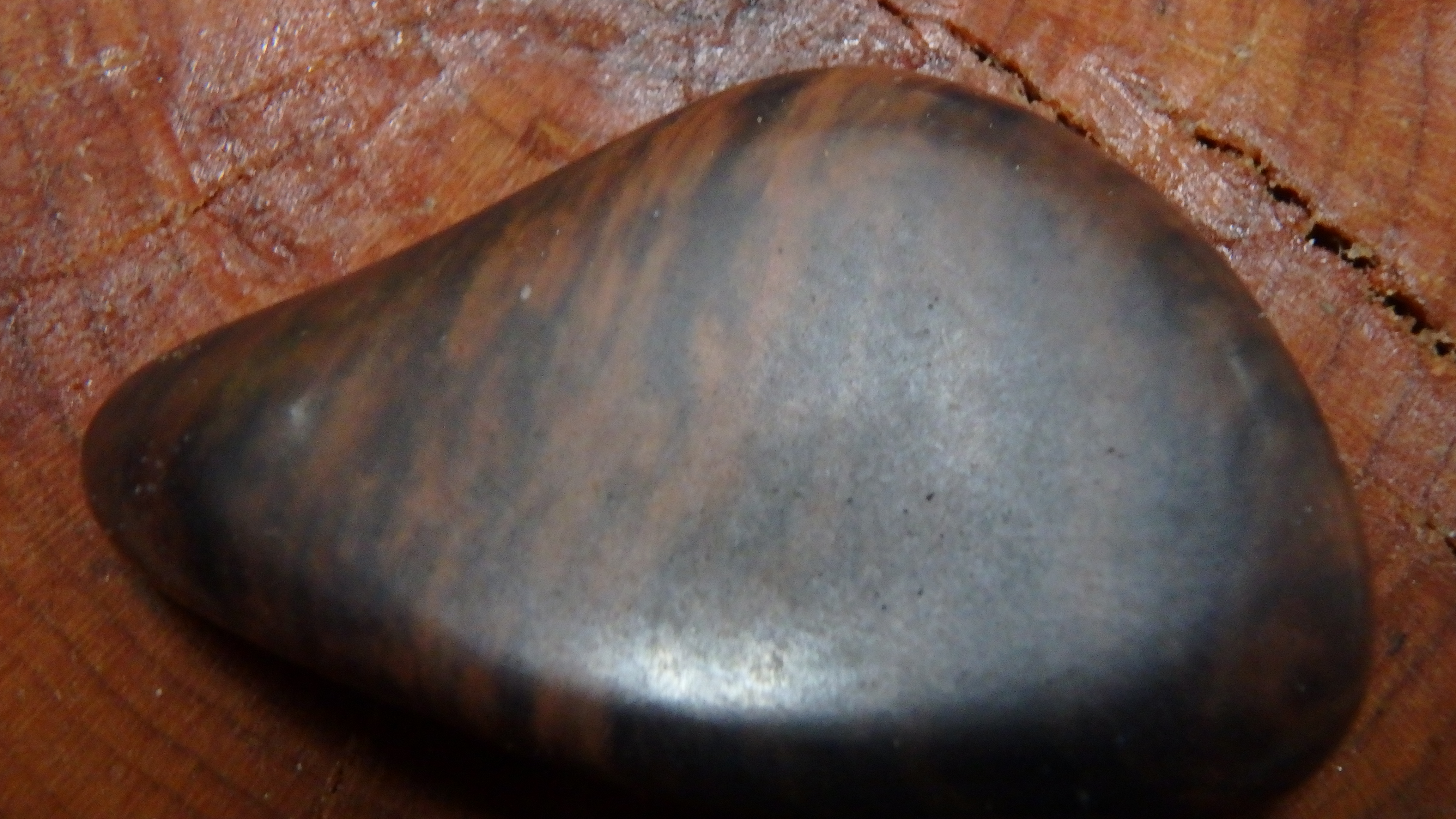 And another with a different camera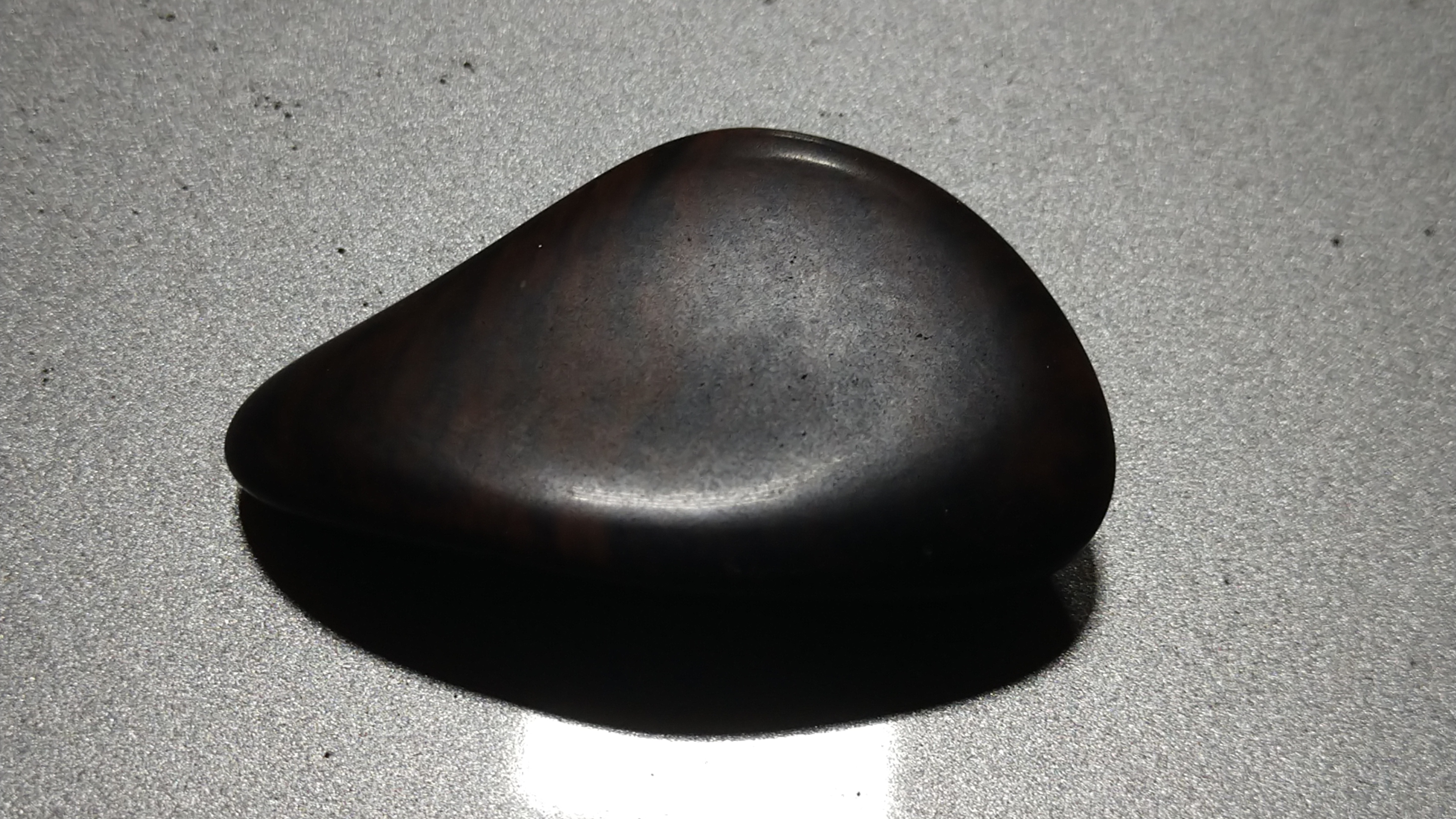 Now one more picture. The left chunk of obsidian was a prior batch with the polish as aluminum oxide going through nearly an identical set of procedures.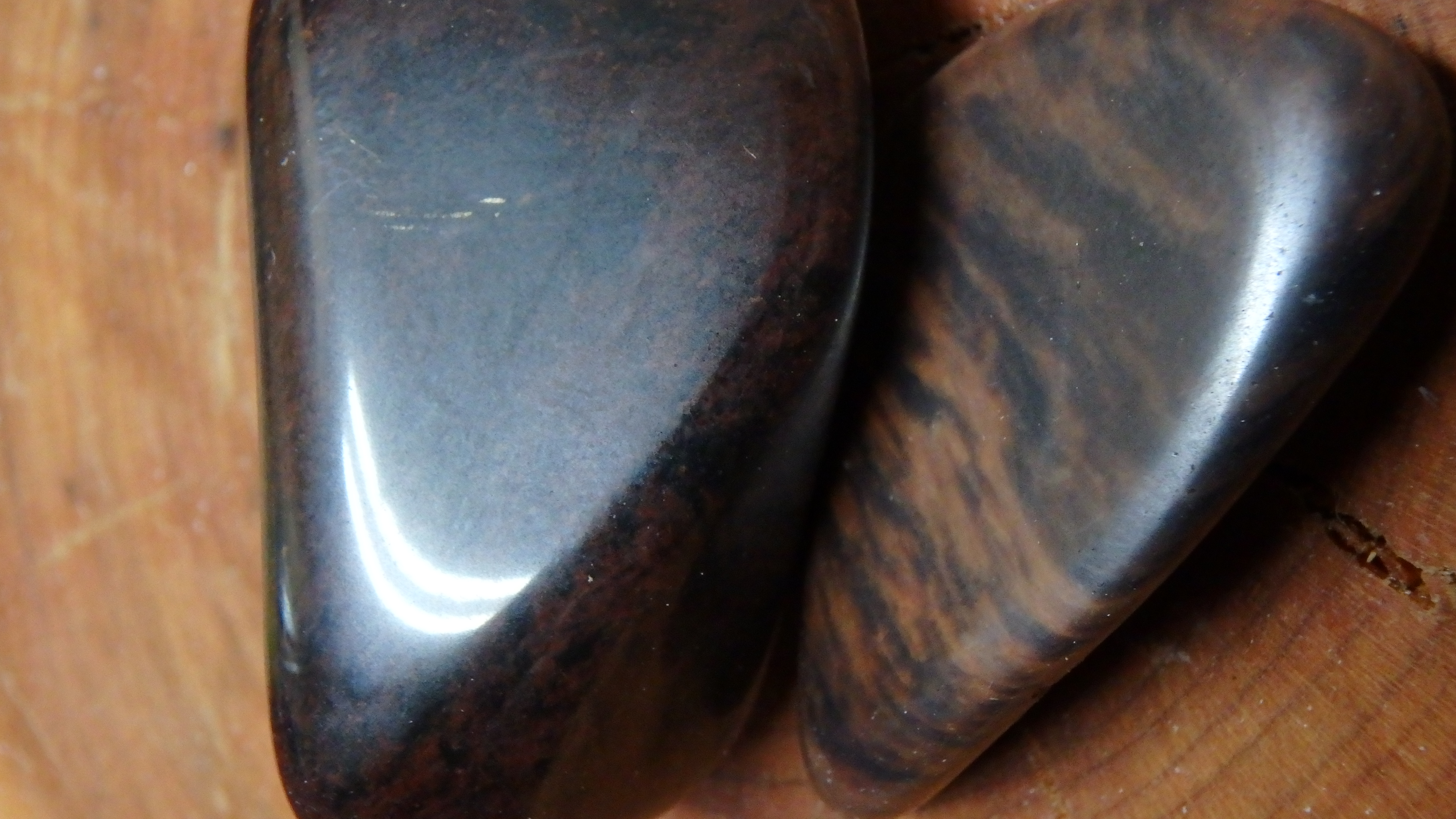 What in my described procedures am I doing incorrect?
I see there it pitting in the current obsidian chunk, and truly truing to figure this out. Any help and suggestions appreciated.
Also suggestions on what I should do with this current batch. Should I start back at 500 grit or go back to 220 and restart? Am i using the correct polish with the Cerium Oxide? Is my tumbler too full? is the polish too thick/thin on the obsidian? Should I just give up (do not want to do this)? Please constructive comments, and although I am a sarcastic person. sarcasm would not be appreciated on this issue, I am at my wits end here and very frustrated that I seem to do everything right, and I end up with garbage looking material.
Thanks!!!!