Post by pizzano on Mar 11, 2020 20:36:52 GMT -5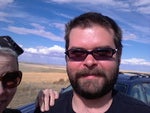 fernwood
's issues seem to have surfaced when her phones operating system updated, so that instantly suggested a file type problem.
pizzano
and I pretty swiftly recognized that and addressed it.
I also am not an apple freak, but know how they change things that matter a lot to you, without telling you, and cause you a major headache.
I'll be honest, I had a hard time understanding
fernwood
's explanation that she was not able to change photo sizes when taking photos. To me, it didn't make sense, as I would have thought that would be one of the most basic adjustments that can be made to a camera setting. Maybe that's true, maybe it's not. I just didn't have the time nor inclination to find out one way or the other.
When I saw Joe's
pizzano
post about his daughter adjusting photo size in the iPhone, that caused me to search. If Joe can speak to the steps that were taken (by his daughter) to reduce image size, I'm sure that will be helpful at the end of the day. If he can't get that info, maybe the link I found will work in the end.
I spoke with my daughter......her Iphone 8+ came with the VSCO photo app.........she just went to the app directory, chose photo capture settings, changed the setting to JPEG.......it automatically set all the defaults for save, transfer, print to JPEG..........she also told me that her previous Iphone was just an 8 not the (+). it had the iOS version 11.........and she was also able to change capture settings to default to JPEG, a little different process setting it up due to it having whatever App it came with, it wasn't VSCO and she does not remember what it was......but is wasn't anymore complicated to do.

She has friends who own various Iphone 7's, 8's, and newer with iOS versions 11, 12 & 13........in most cases, none of them had any problems changing "capture settings"......Iphone name used to do such", regardless of the "aftermarket" photo App's they are using......and there are many available, just for simplifying JPEG transition and cropping, ect.......That's all I can provide from this end.......I have my own "techie" issues with MAC audio recording software. Although it still is the go-to for almost all digital recording studios, their firmware and software upgrades can be challenging for us old analog recording guys who still like to mic-up and lay tape tracks prior to digitizing the mix.... and I've been using it exclusively for more than 10yrs....off topic for another discussion.
Like eric stated, the iOS up-grade may very well be the culprit.......I know fernwood doesn't get out much, but if she can drop by an Iphone store during her travel to work or shopping, they'd have her fix in no-time........and most tech's at the Apple stores are very current product knowledgeable.