Post by oldschoolrocker on Jul 29, 2020 14:43:33 GMT -5
slow day at work so thought I'd share some more dremel cabs I've been working on. most are still in progress but a few at the end are completed.
first up is some more moroccan agate cabs-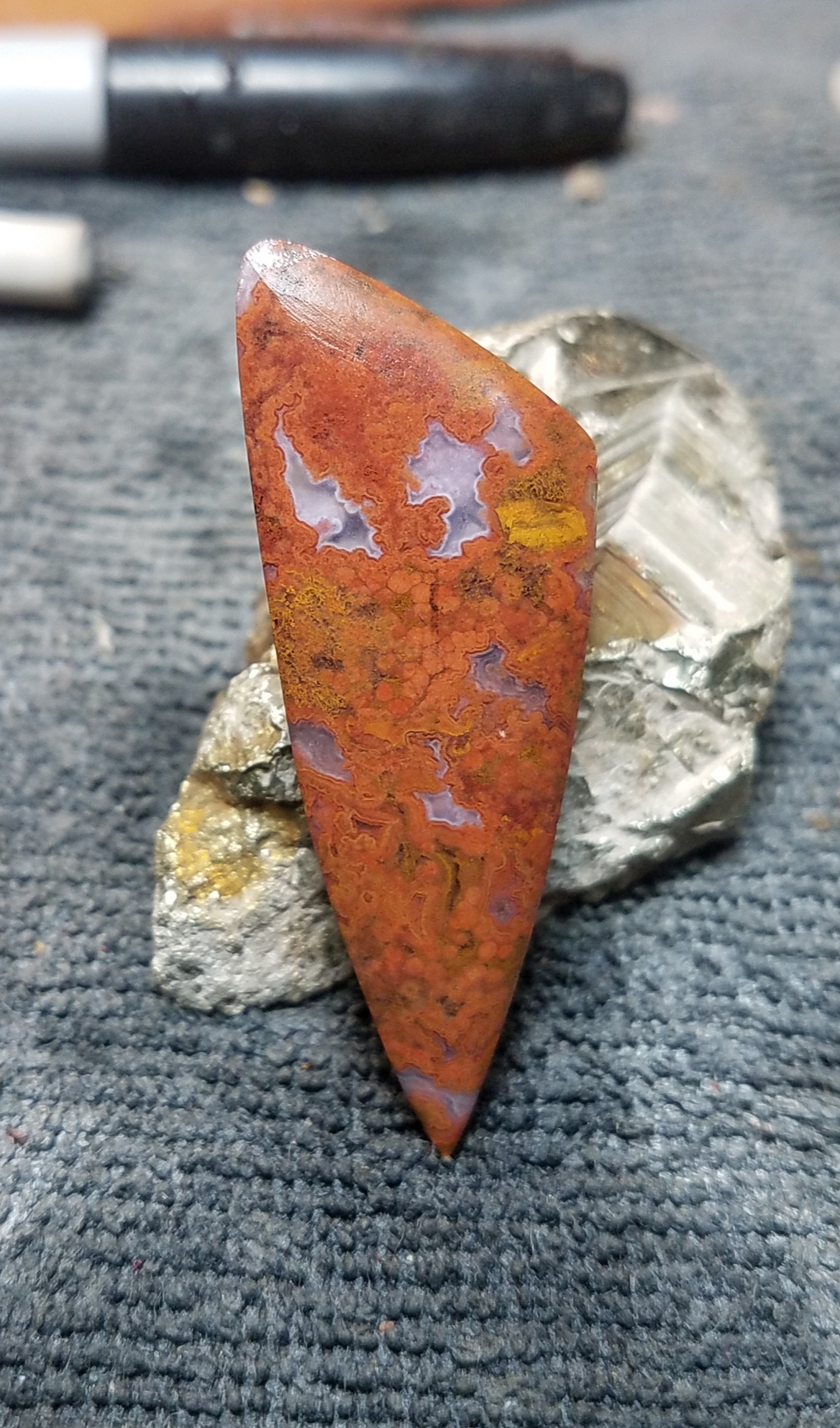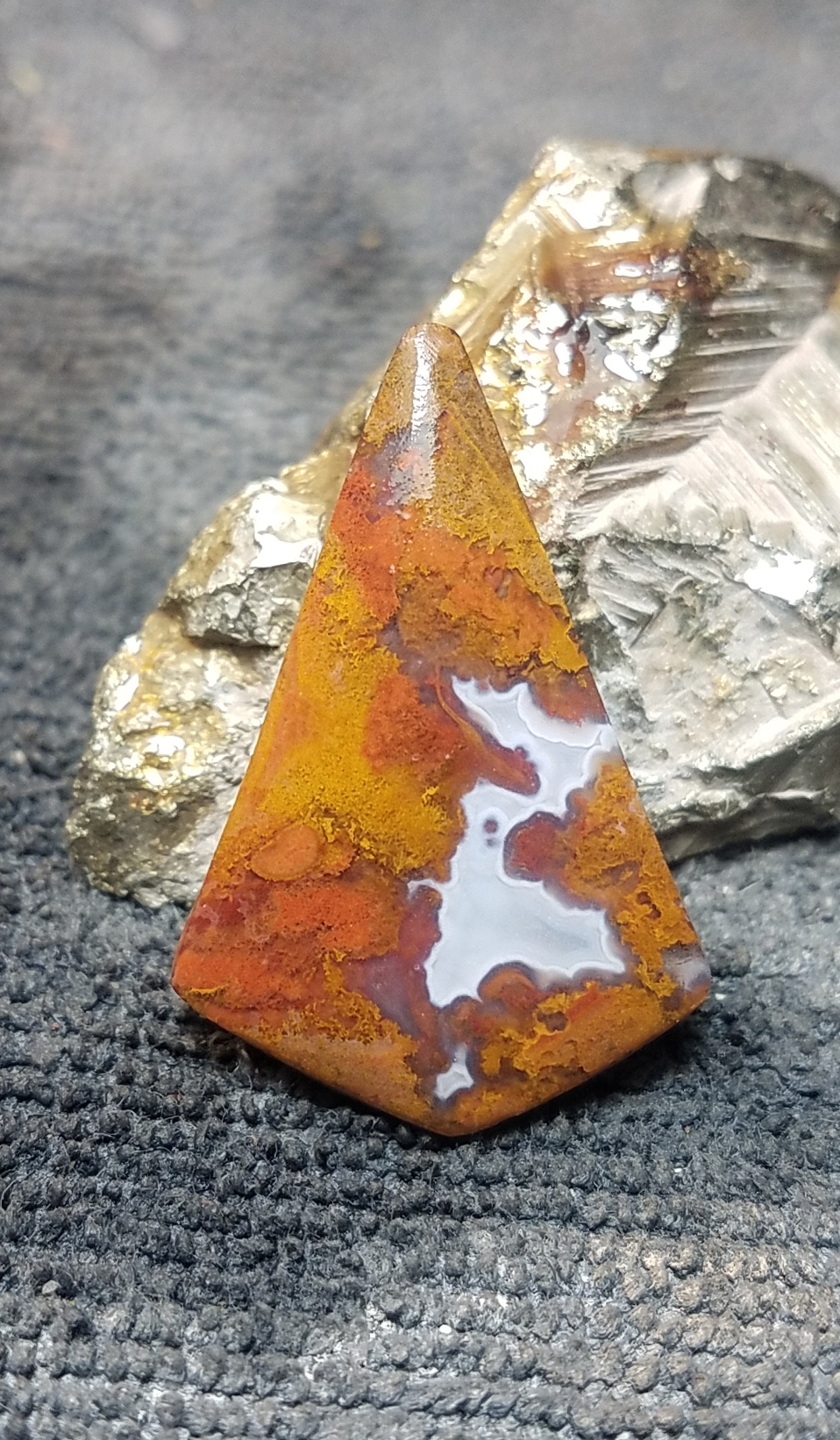 more moroccan agate- this one I'm not sure il get completed. after shaping (and after taking this pic)I found that when sanding there are large soft spots throughout the yellow and undercuts badly. It's a thick cab so I may grind down on it some and see if can get past the soft spots.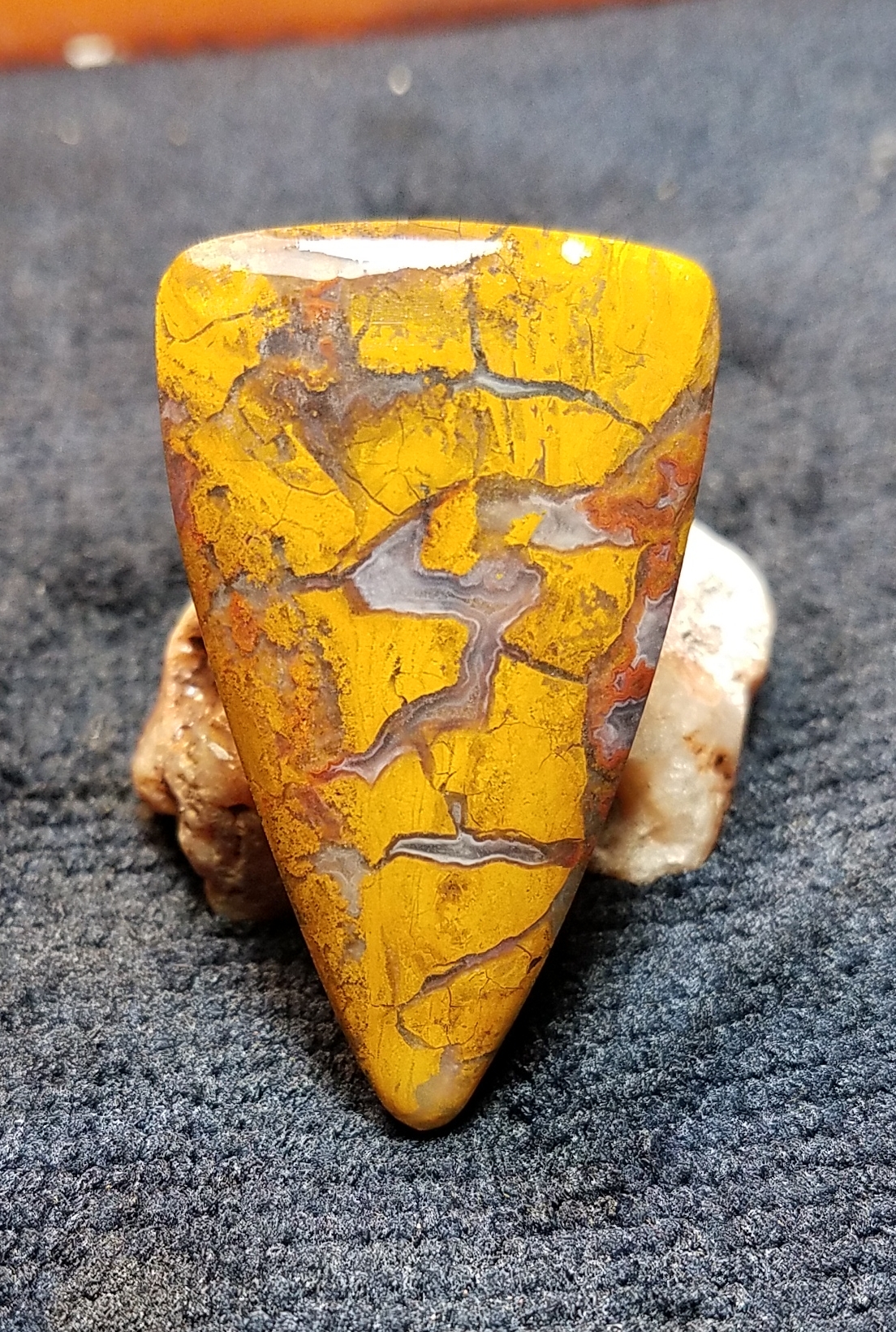 more moroccan agate- these have some druzy areas that caused me some problems. first, this one has a druzy pocket that opens up quite a bit on the backside of cab that I ended up leaving on the edge of cab. probably a no no but I still like how the cab turned out.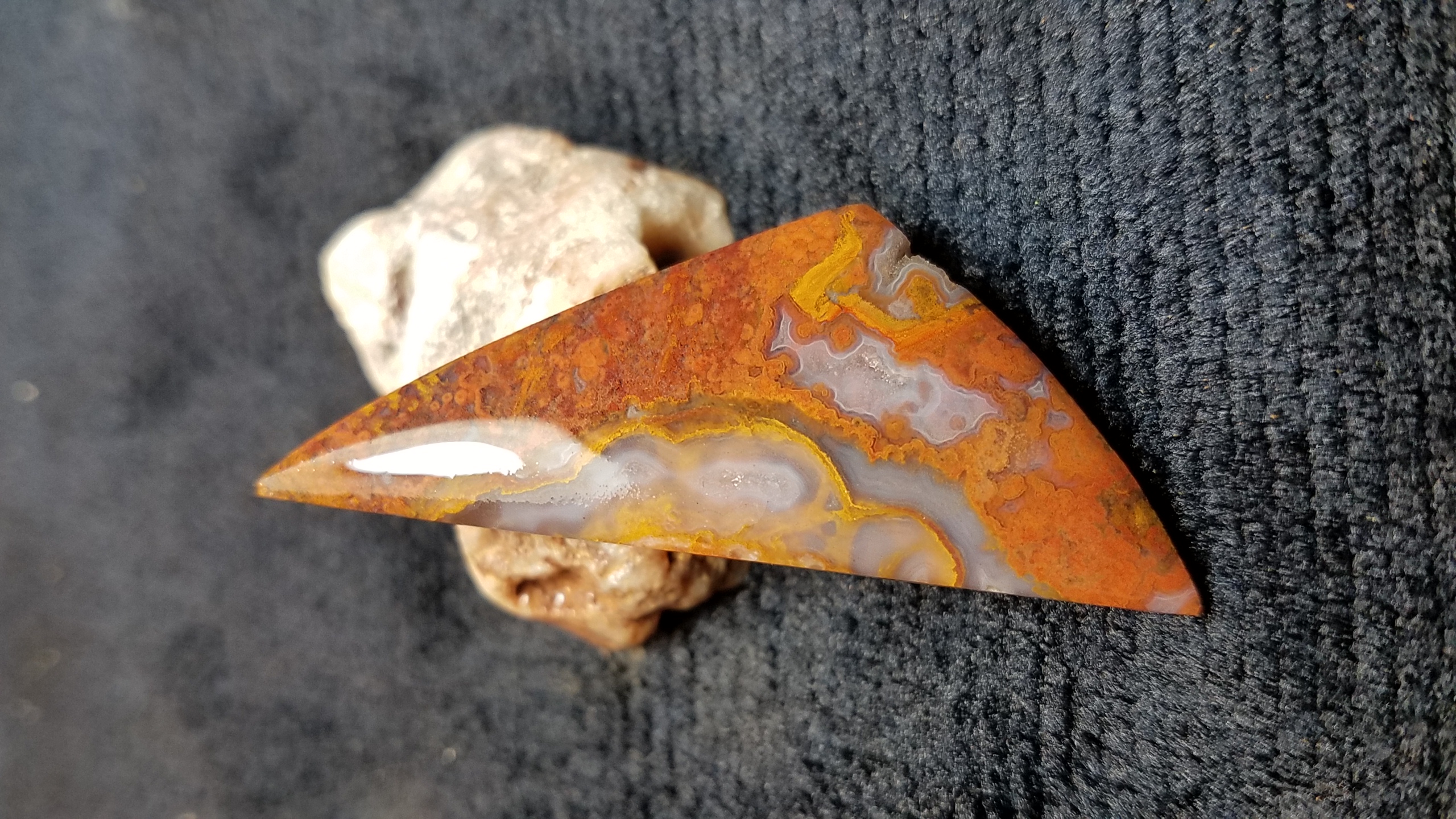 and this one had the cavity near bottom of cab open up when shaping. there is a pretty pink druzy pocket at top right of cab .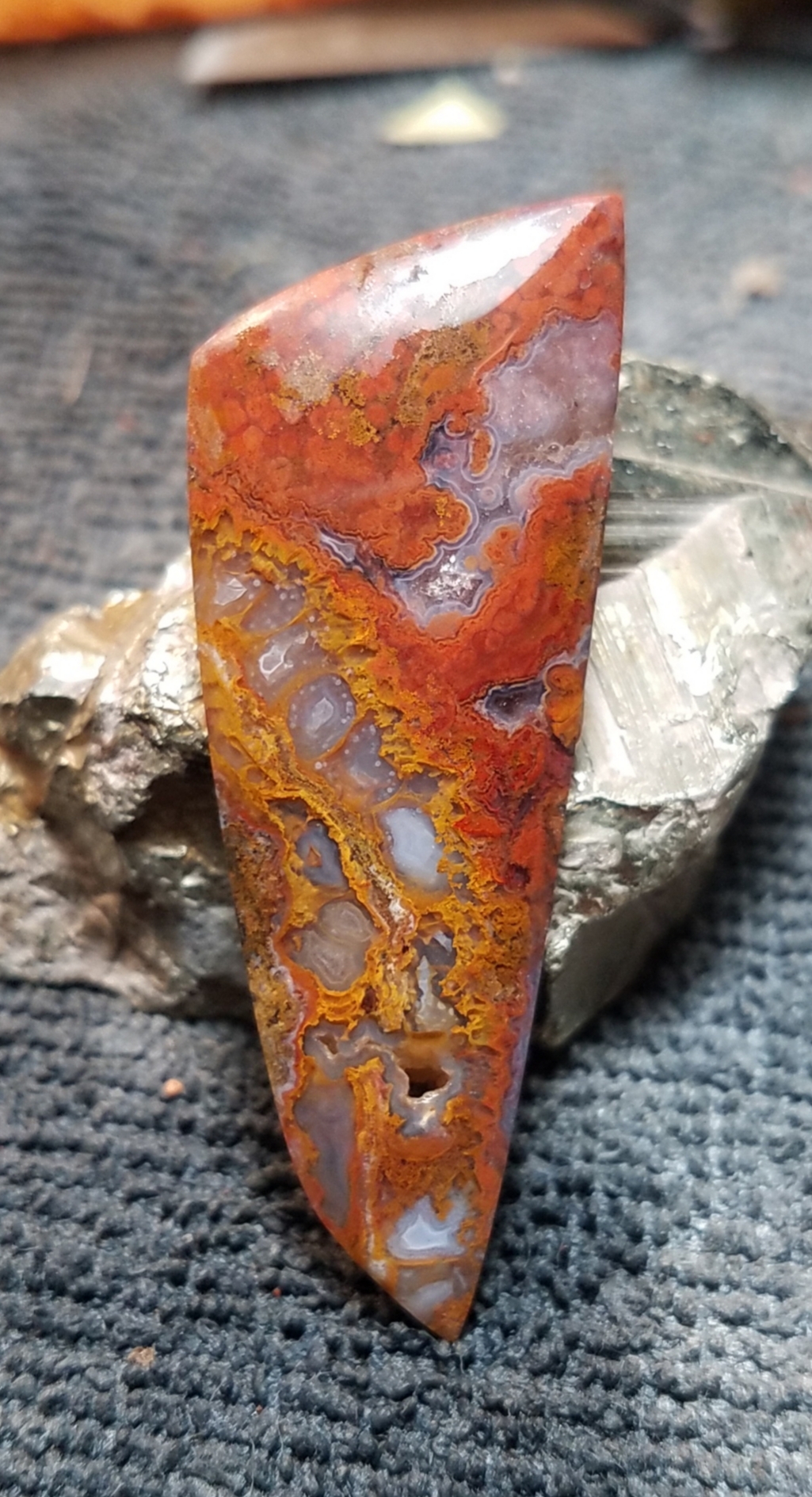 this is also Moroccan agate but from different rock than the above cabs. this one was more rectangle shape but fractured when trimming so I just smoothed up where it broke. I saw an evil face emerging out of flames. so I tweaked the shape a bit to resemble a tombstone of sorts.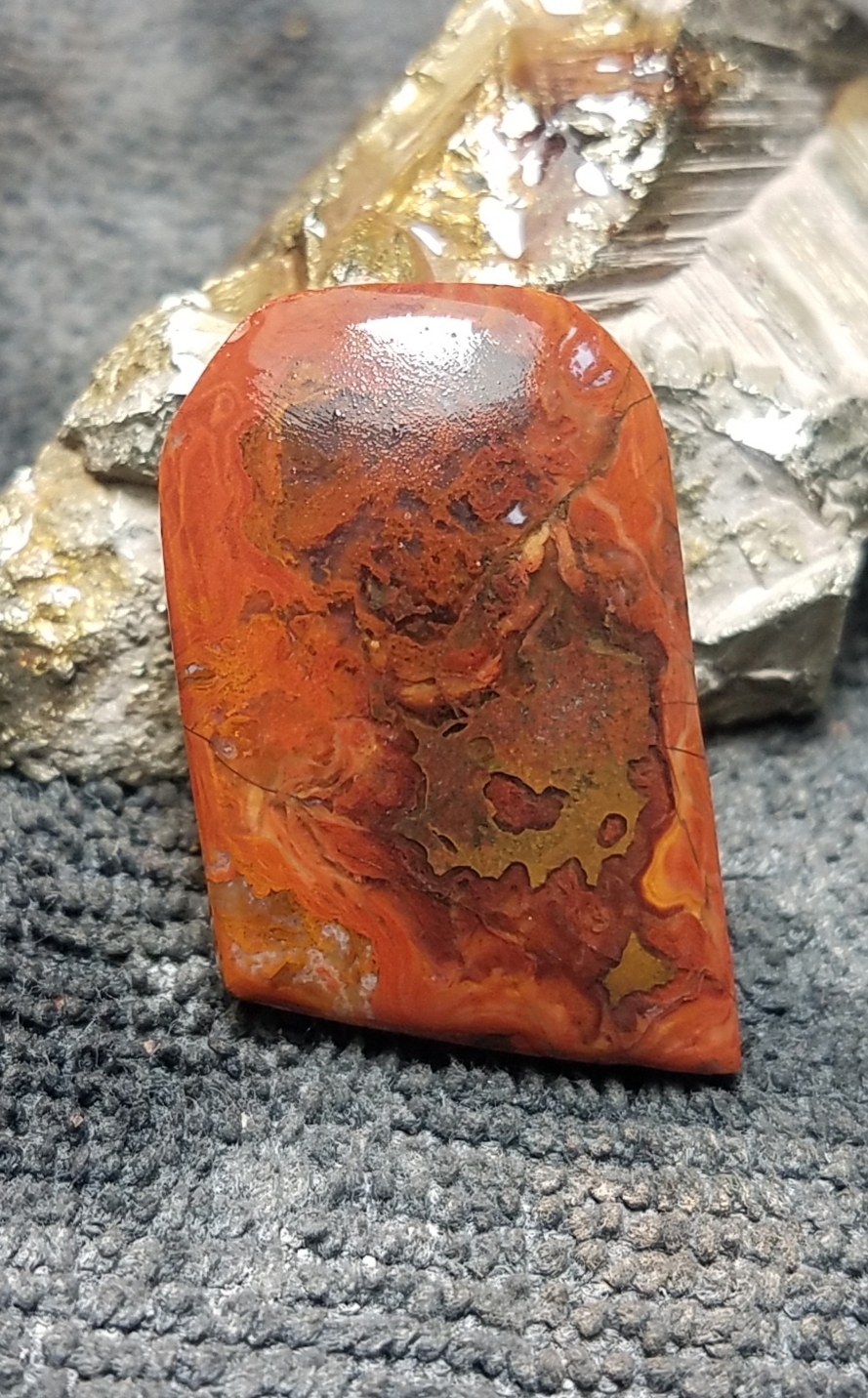 next is Holt Canyon- didnt notice it until now but theres appears to be some pitting at the tip that I will need to fix. but really love the colors of this material.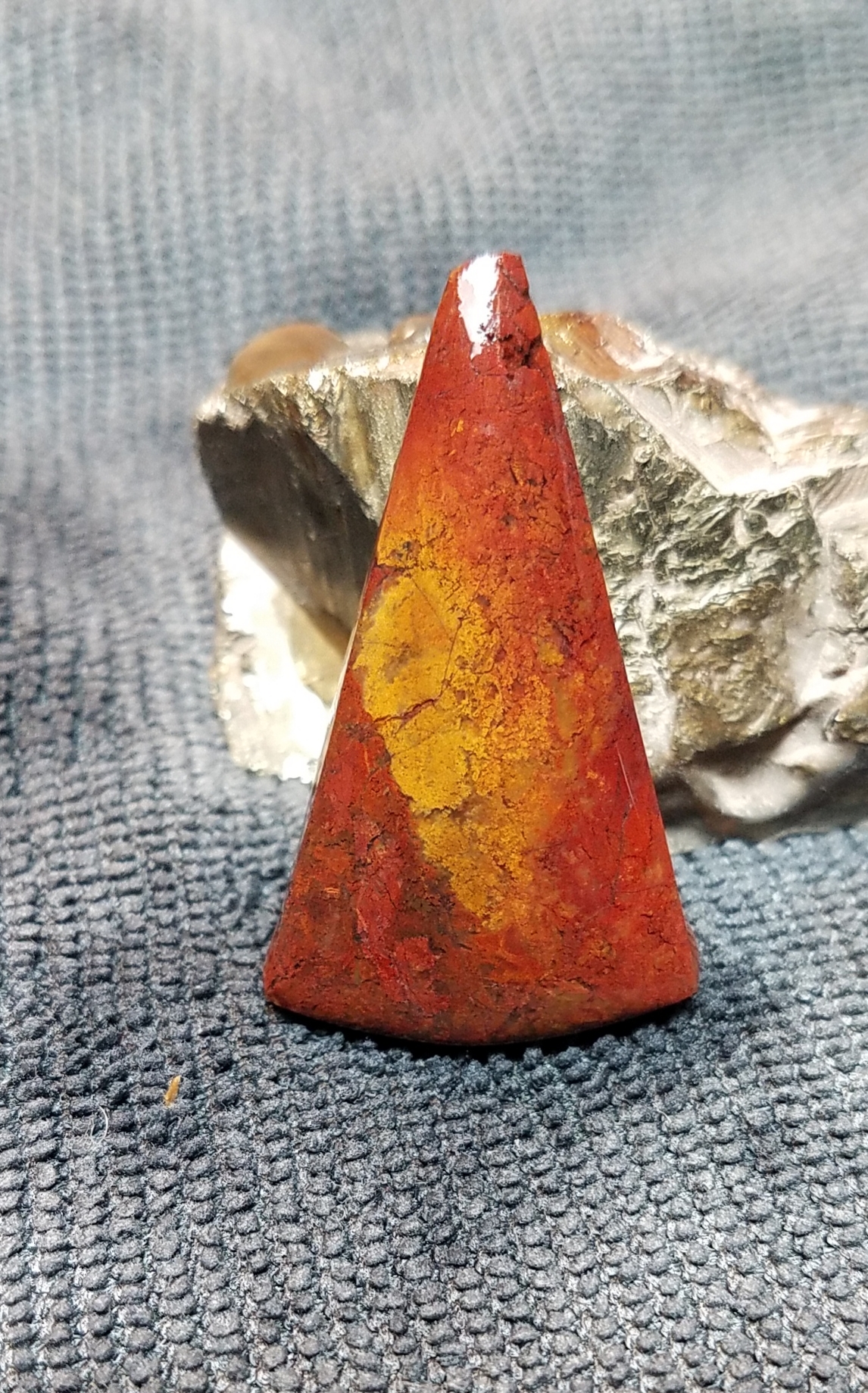 this is unknown material and heavily flawed but I still like it. there is the open vein that cuts across the cab. and its deep so grinding it out would lose me alot of the pattern I wanted to capture . then below that theres a group of fractures and one extends through edge of cab. anyways I still like it.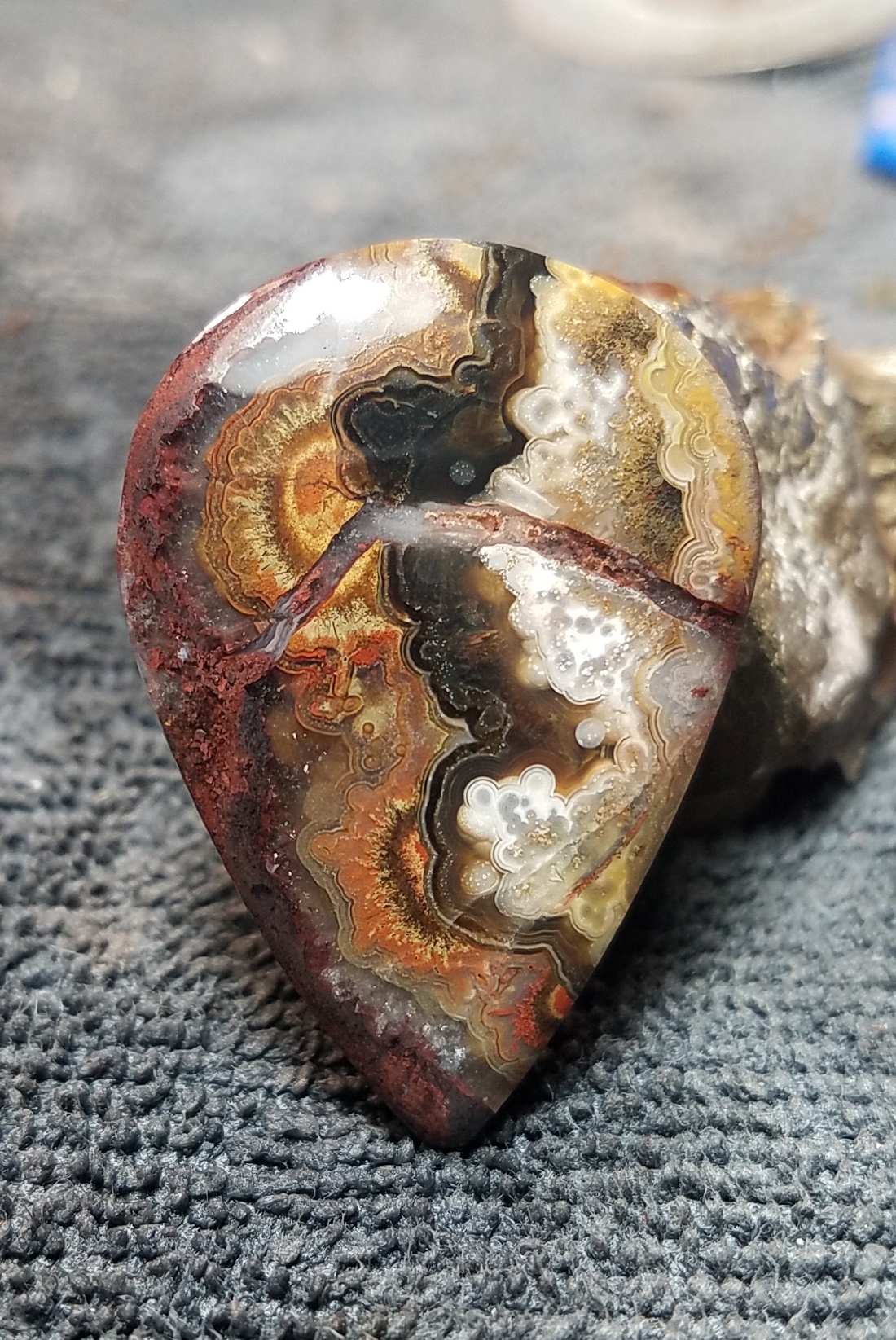 now for the completed cabs. these were all completed with just my dremel. polished with sandpaper and AO polish paste on felt.
first is unknown material, same as cab above. this is one I submitted for July FCC. dont know that its considered fortification or banded agate but didnt have any other options. very pleased with how it turned out.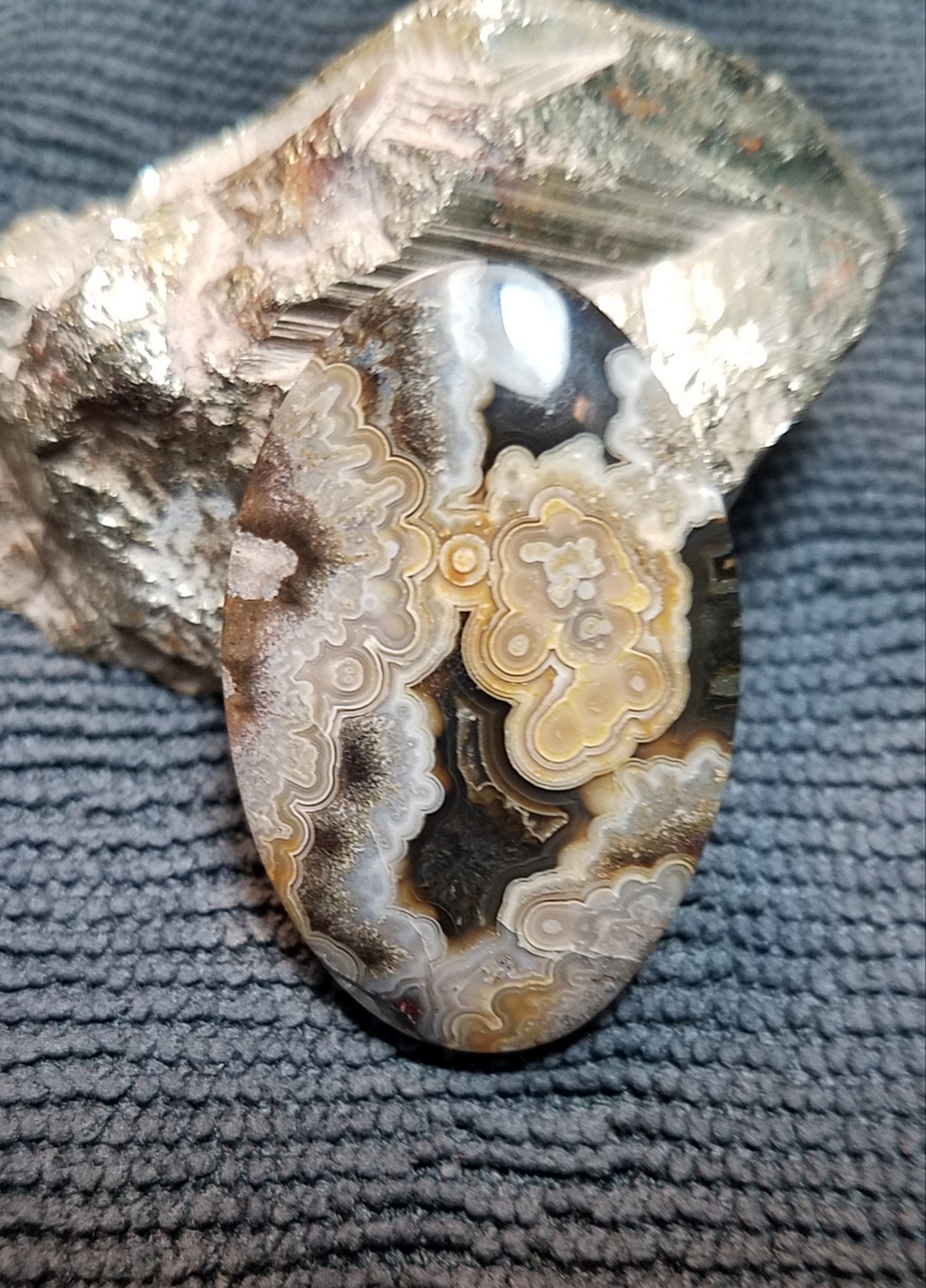 This is Mexican Coconut- so obviously this would have fit the FCC contest theme better than one I submitted but i had actually shaped this long ago but never sanded pr polished it. I found out quickly that the black matrix on the left undercuts badly and no chance it would fare well in the Lot o. finally got around to trying to polish with dremel and while not perfect I am satisfied with result. the black areas still undercut a bit but dont think it's too distracting. oh and it's actually domed on both sides.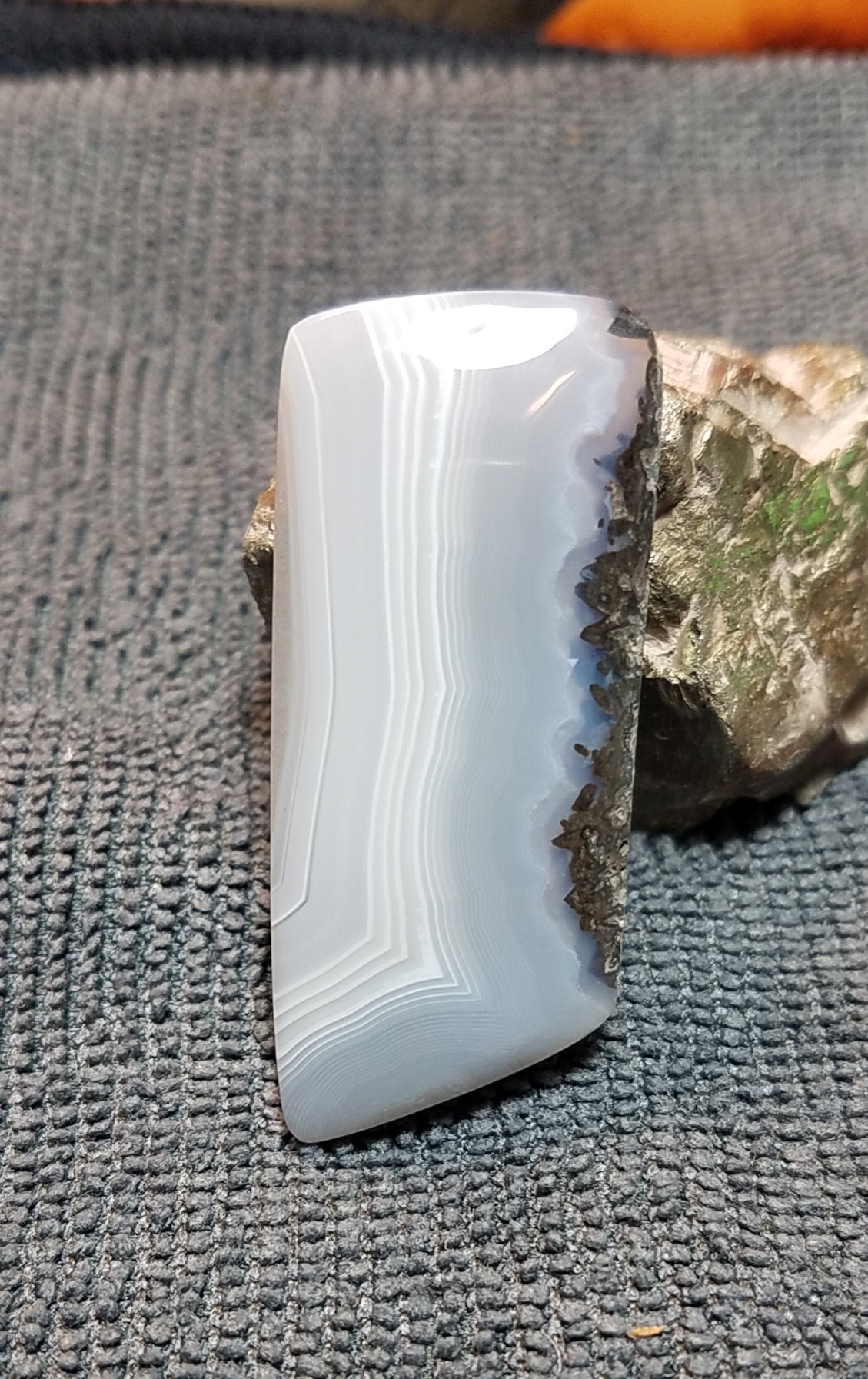 this last one i think is Royal Imperial jasper. was from a small half nodule. wasnt thrilled with the light areas of cab and was going to reshape but I started sanding and man that stuff polished up effortlessly so decided to keep shape. it has grown on me and now a favorite of mine.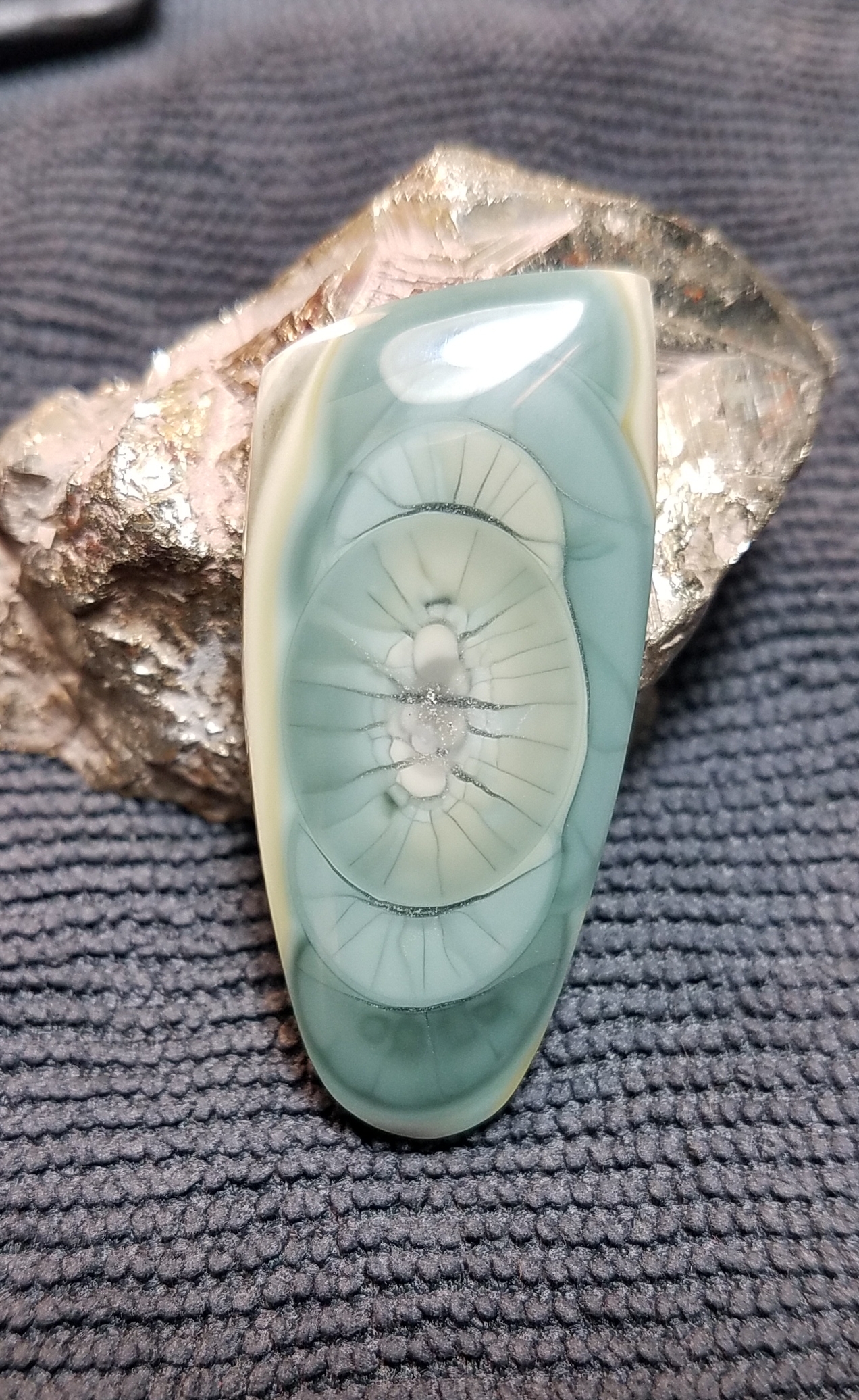 this last pic is to show the shine of the cabs. left one was previously completed in the lot o. the three to the right were done just dremel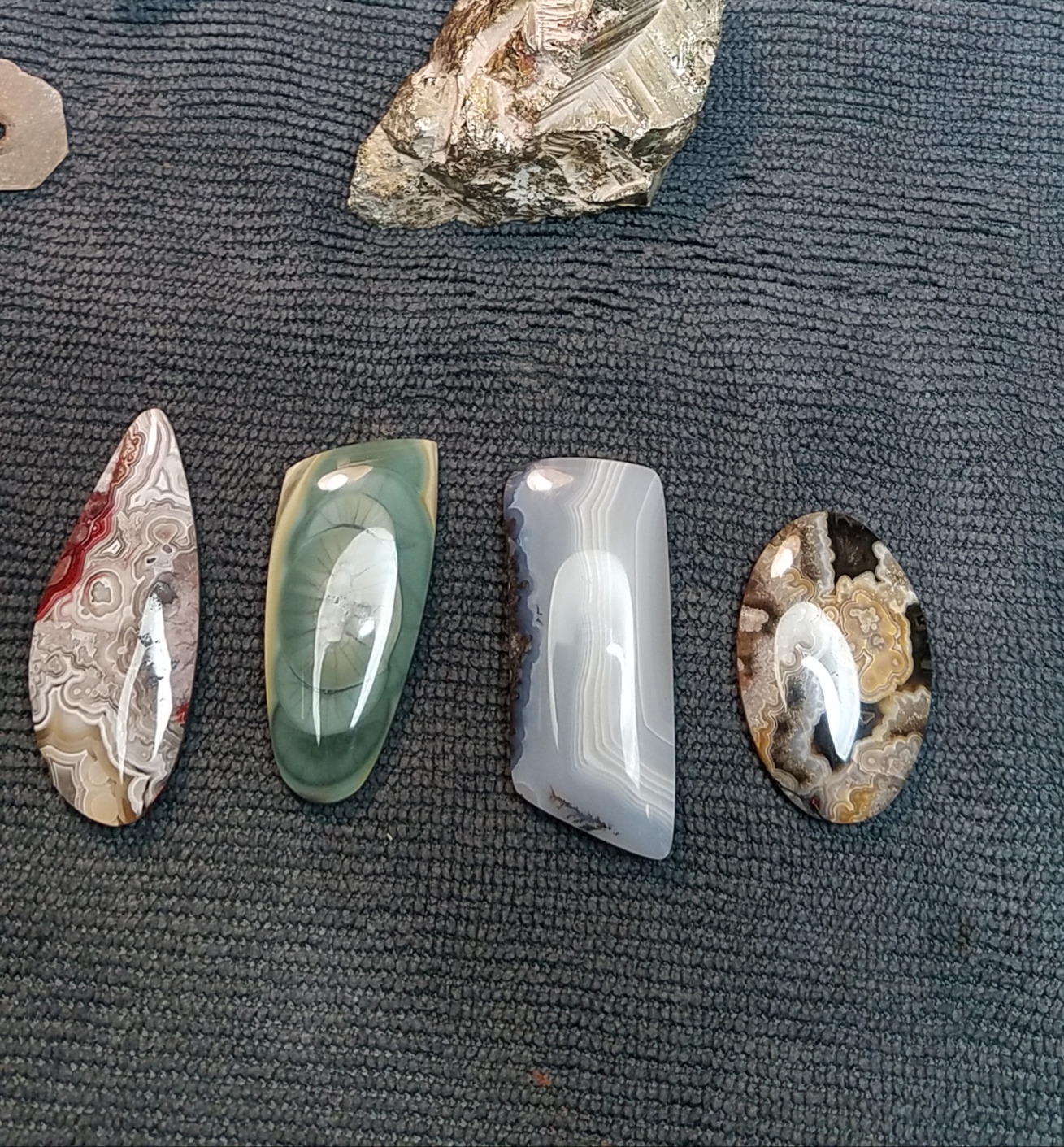 apologies for the long winded post. I'm ssure you can tell I'm bored at work lol. thanks for looking!