Post by 1dave on Dec 1, 2021 12:04:33 GMT -5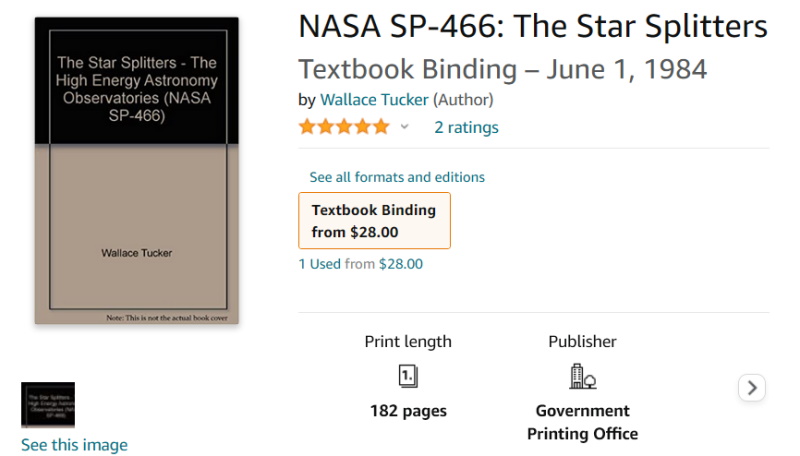 www.history.nasa.gov/SP-466/contents.htm
SP-466 The Star Splitters
So Brad McLaughlin mingled reckless talk
Of heavenly stars with hugger-mugger farming
Till having failed at hugger-mugger farming
He burned his house down for the fire insurance
And spent the proceeds on a telescope
To satisfy a life-long curiosity
About our place among the infinities

- Robert Frost, The Star-Splitter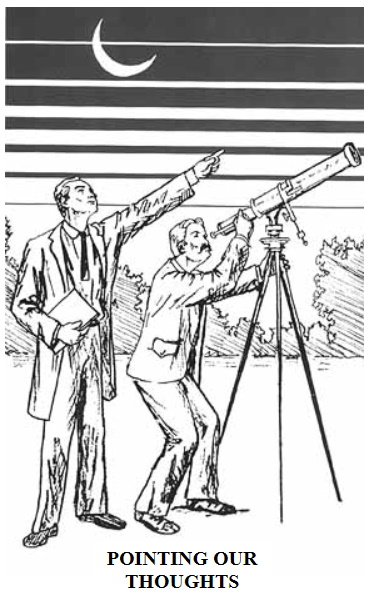 Contents
Foreword.
Acknowledgments.
PART ONE: Preview of the Cosmos.
1. Pointing Our Thoughts.
2. The High Energy Universe.
PART TWO: The Star Splitters.
3. The Road to HEAO.
4. On the Road Again.
5. Mission Planning.
6. The Star Splitters.
7. New Perspectives in Astronomy.
PART THREE: The High Energy Universe
8. Creative Violence.
9. Explosion of a Star and a Myth.
10. Cosmic Ray Surprise.
11. Superbubbles.
12. Stellar Coronas.
13. Collapsed Stars.
14. Pulsars.
15. Tides in the Affairs of Neutron Stars.
16. Degenerate Dwarfs.
17. Black Holes.
18. The Realm of the Galaxies.
19. X-Ray Images of the Galaxies.
20. The Maw of the Abyss.
21. Stripped Spirals and Cosmic Cannibals.
22. The Mystery of the Missing Mass.
23. Cosmic Fire.
Additional Reading.
HEAO Management Teams.
Additional Photo Credit.
About the Author.
[182] About The Author:
Wallace H. Tucker is an astrophysicist who specializes in high energy astrophysics. Since 1976 he has divided his time between the High Energy Astrophysics Division of the Harvard-Smithsonian Center for Astrophysics and his home on the west coast, where he lectures at universities and writes. Dr. Tucker, a member of the American Astronomical Society, the International Astronomical Union, and the American Association for the Advancement of Science, received his Ph.D. in physics from the University of California, San Diego in 1966. He is author or coauthor of numerous articles in both scientific and non-technical publications.
previous-next