Post by jamesp on Apr 19, 2022 7:57:11 GMT -5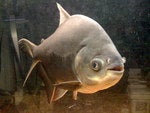 I say the +500,000 bays are +500,000 impacts aligned as if impacts and shaped as if impacts therefore they are impacts.
The only issues that are hypothetical is some of the debate you and I have had regarding their creation or that they are not impacts.
Once again, hypothetical and not theoretical. A theory requires some solid evidence to back the hypothesis, which simply does not exist. If you can show some evidence that is specific to a impact event such as the list I have given several times and for which no evidence has been shown, then this could raise your hypothesis to the level of a theory. Therefore, your hypothesis at this point remains hypothetical, not theoretical.
As for your comment "I say the +500,000 bays are +500,000 impacts aligned as if impacts and shaped as if impacts therefore they are impacts.", this is a great example of my point. Once again you are presenting your hypothesis as fact when there is no solidi evidence to indicate this is an impact event. As has been pointed out various times already, these depressions could have been formed from a variety of things. And there is no evidence of an impact event such as deformation features that would be a hallmark of such an event, evidence of major flooding, evidence of a shockwave, evidence that the depressions if the silt were removed that would be deep enough to be consistent with such an impact event, evidence of the elipitcal field consistent with such an impact event, lack of evidence of a 180 degree primary ejection from such a shallow impact, no evidence that the dating of these depressions that vary by 54,000 years is inaccurate, and no explanation for the 2 different directions of the bays that would have to indicate more than one shallow strike in totally different locations. In other words not a single solid piece of evidence to indicate an impact even on the ice sheet that is being claimed.
Furthermore, let's assume for a second that this was an impact event on the ice cap by a comet and not a meteorite. A comet is made up of ice and bits of space rock. Space rock is almost always high in nickel, which is rare naturally on Earth. Therefore, if this was an impact event from a comet there would still be a deposition of nickel from the impact at both the impact site and at the bays just like how the Sudsbury impact deposited so much nickel that it is major mining location for nickel. So here is yet another opportunity for you to present some credible evidence of an impact event. Show deposition of nickel in either the supposed impact site or the bays, which would likely be from an impact as naturally occurring terrestrial nickel is very rare.
So far you have yet to provide even a single shred of solid evidence of an impact event. Depressions that occur in two different directions that date with age differences over 54,000 years that you still have not shown any evidence of being inaccurate is not proof of an impact event. Again, various hypotheses that could explain these shallow depressions have been proposed and i can still think of others. Therefore, it takes more than shallow depressions to shallow for the proposed impact event to verify the hypothesized impact event. And therefore, the impact event remains hypothetical as there is no evidence to raise this hypothesis to the level of a theory. And therefore, you should not present a hypothetical situation ad a fact since they are so far from the same thing.

Without a birth certificate we can't prove our own birth date. There is a point in time when common sense and practicality must be employed to draw conclusions or else all facts would become hypothetical. That is the way it is in the real world. 500,000 elliptical spring depressions - what are the chances ? 500,000 wind formed elliptical depressions - what are the chances ? Shocked quartz from ice ejecta - not likely. Aging ice born water ? I see a great deal of excellent evidence that you have avoided to recognize or challenge. I am satisfied with the proof. I said it before, I'll say it again, you have your opinion and I have mine and life will carry on.