Post by herchenx on Apr 24, 2018 15:03:06 GMT -5
Well I was here at RTH earlier this year trying to see if we could get some rockhounding options for Texas. My daughter had a scholarship offer to Baylor in Waco, TX so we went down to do a day visit and meet with the admission staff.
Many thanks to several folks who tossed in ideas, we scrambled at the last second to try to find some places to go. It turns out Rockhounding in Texas can be very tricky. In spite of being a HUGE state, there is a lot of private land and finding public land that has interesting minerals or fossils can be difficult.
In the end, our time to hunt was limited to mostly a single outing, although some fun sleuthing led us to a cool little treasure-trove of petrified wood.
We were in Waco and on the Saturday there I learned that there is a lake near town that has trilobites, but you have to get permission to hound from the Army Corps of Engineers, whose office was closed on Saturday.
I found a shared Google Map that listed known and suspected Texas petrified wood locations, and they had GPS coordinates for a park near Bryan, TX.
We drove a few hours over to Bryan, and as we went the rain started and increased all the way until it was soaking and flooding when we got to Bryan. We found the park, although it was a school playground and not really a place to collect specimens - but there was wood EVERYWHERE starting in the parking lot, they had some concrete drainages with petrified wood embedded right in the concrete.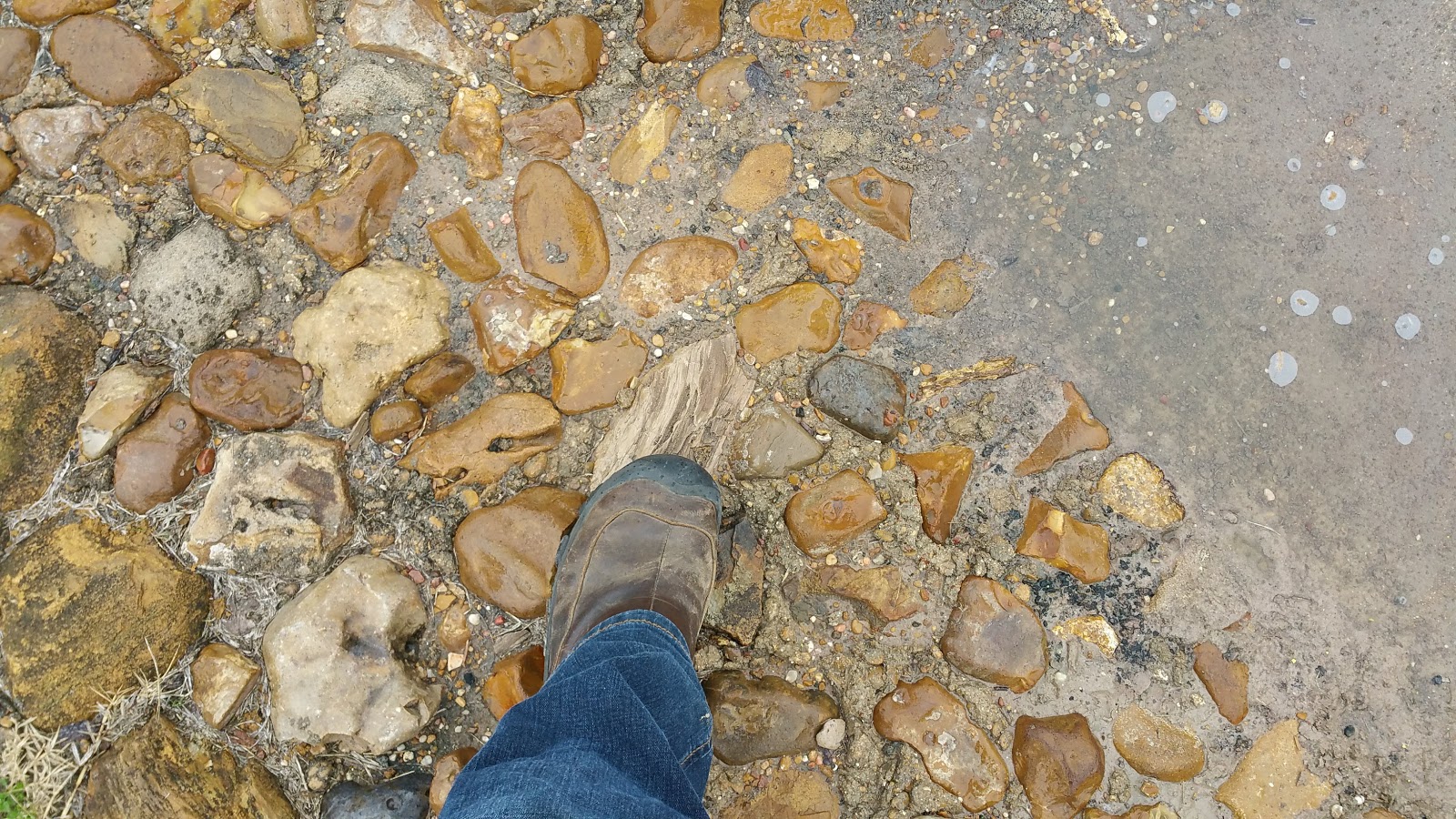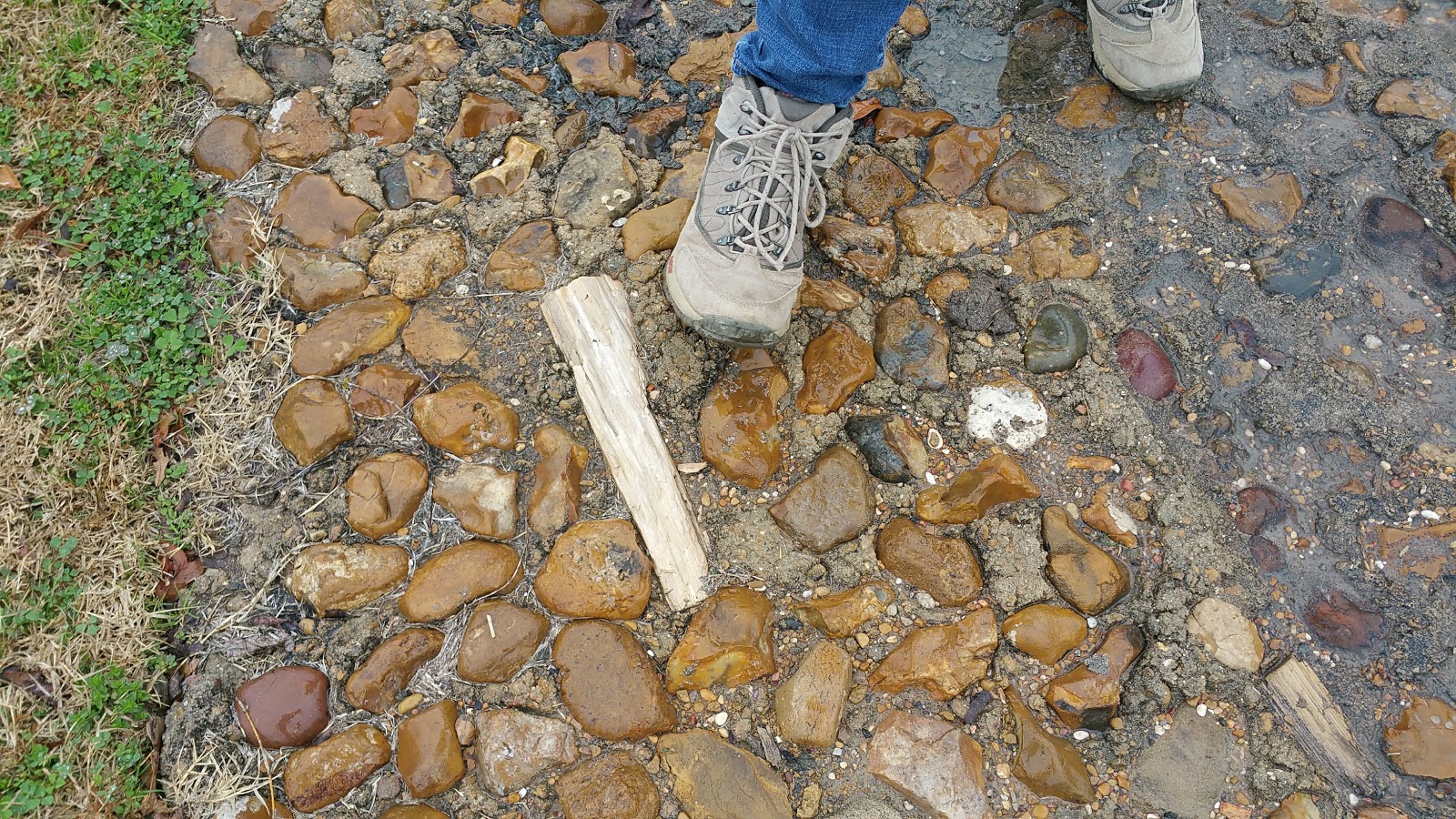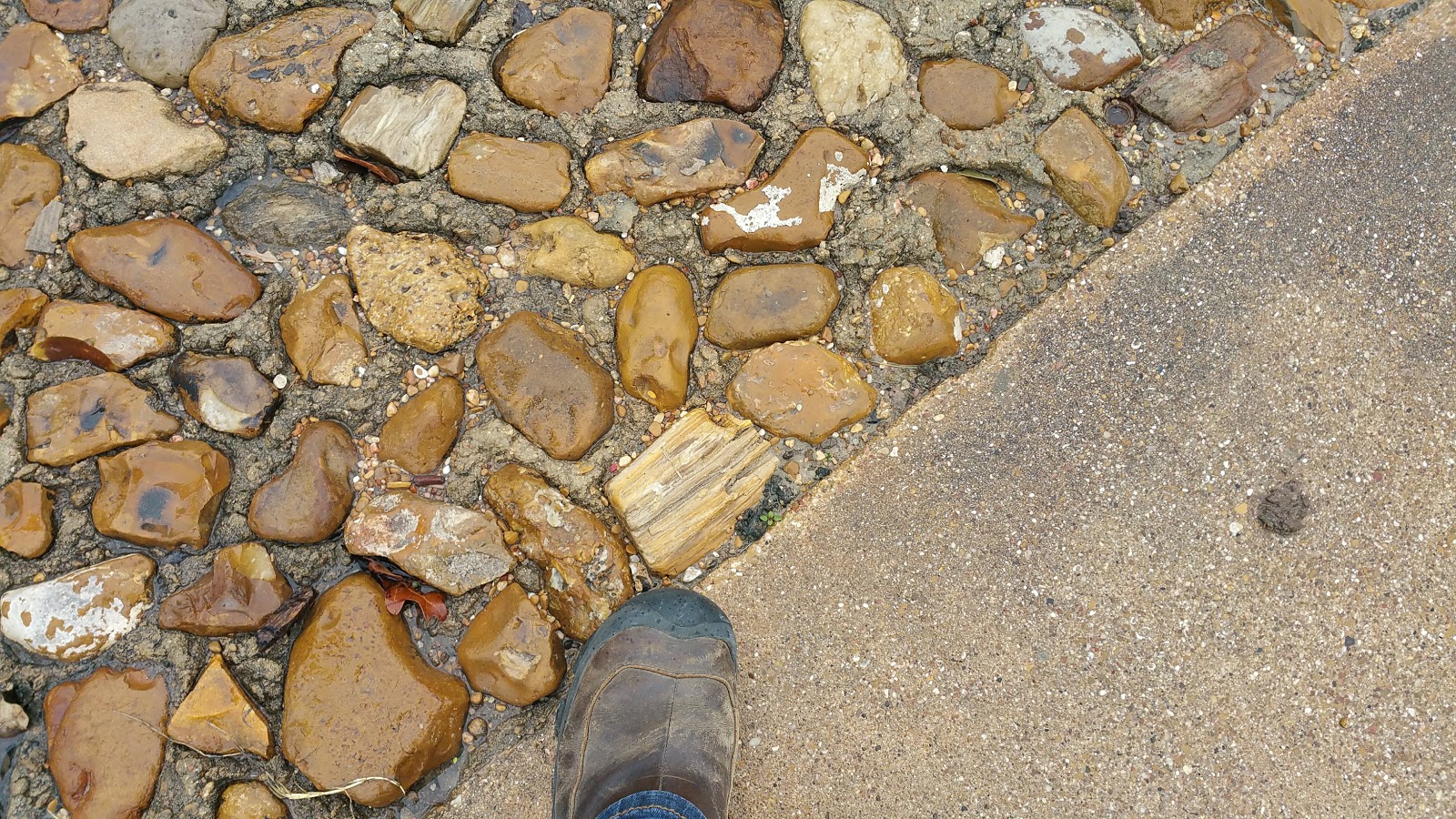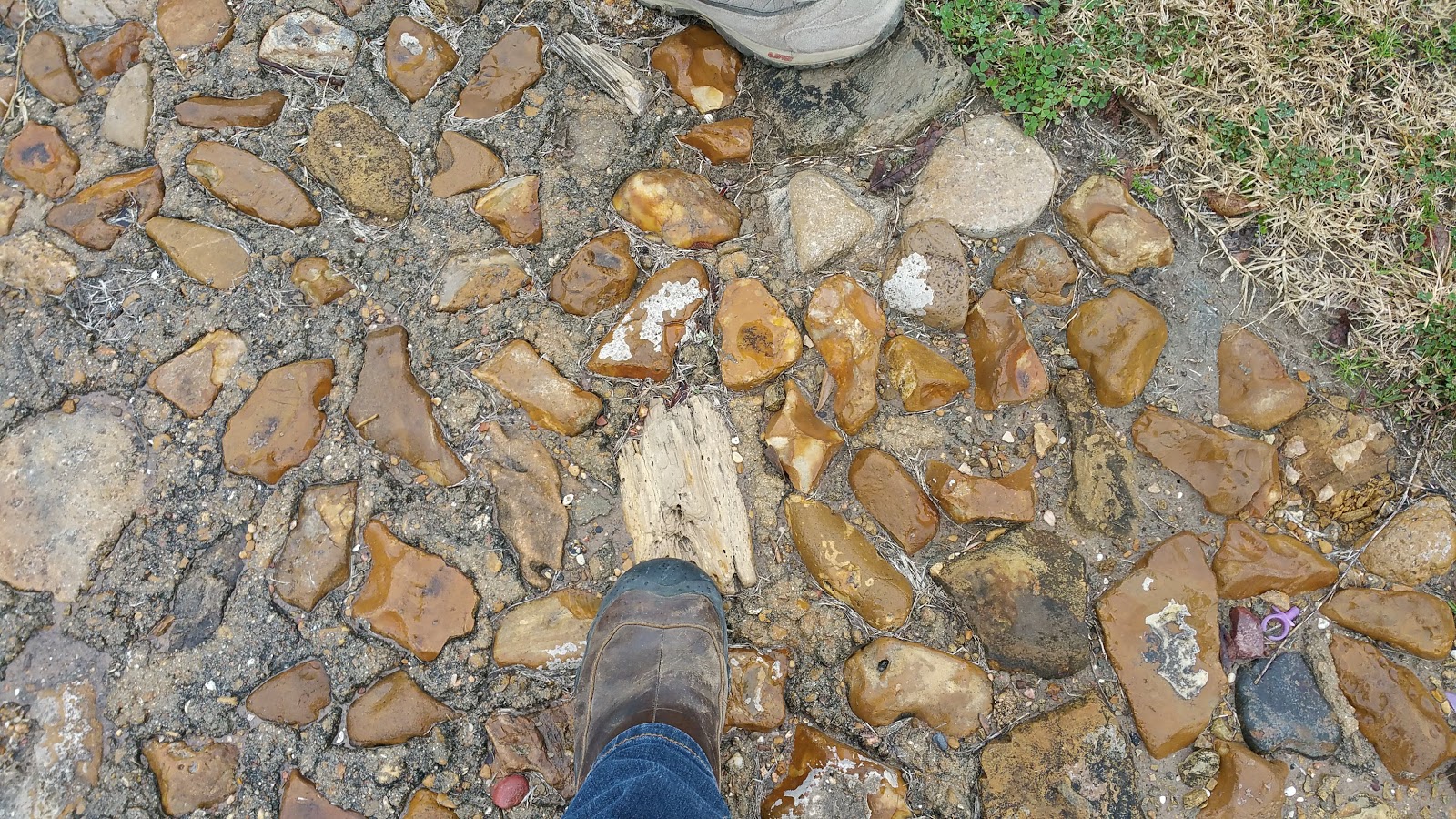 We looked around the park and in all the sandy soil was evidence of petrified wood. We cut through some woods at the back of the park and found a freshly turned field that was part of a development. It is hard to see in this photo but there were large chunks of wood in the soil we could see in person.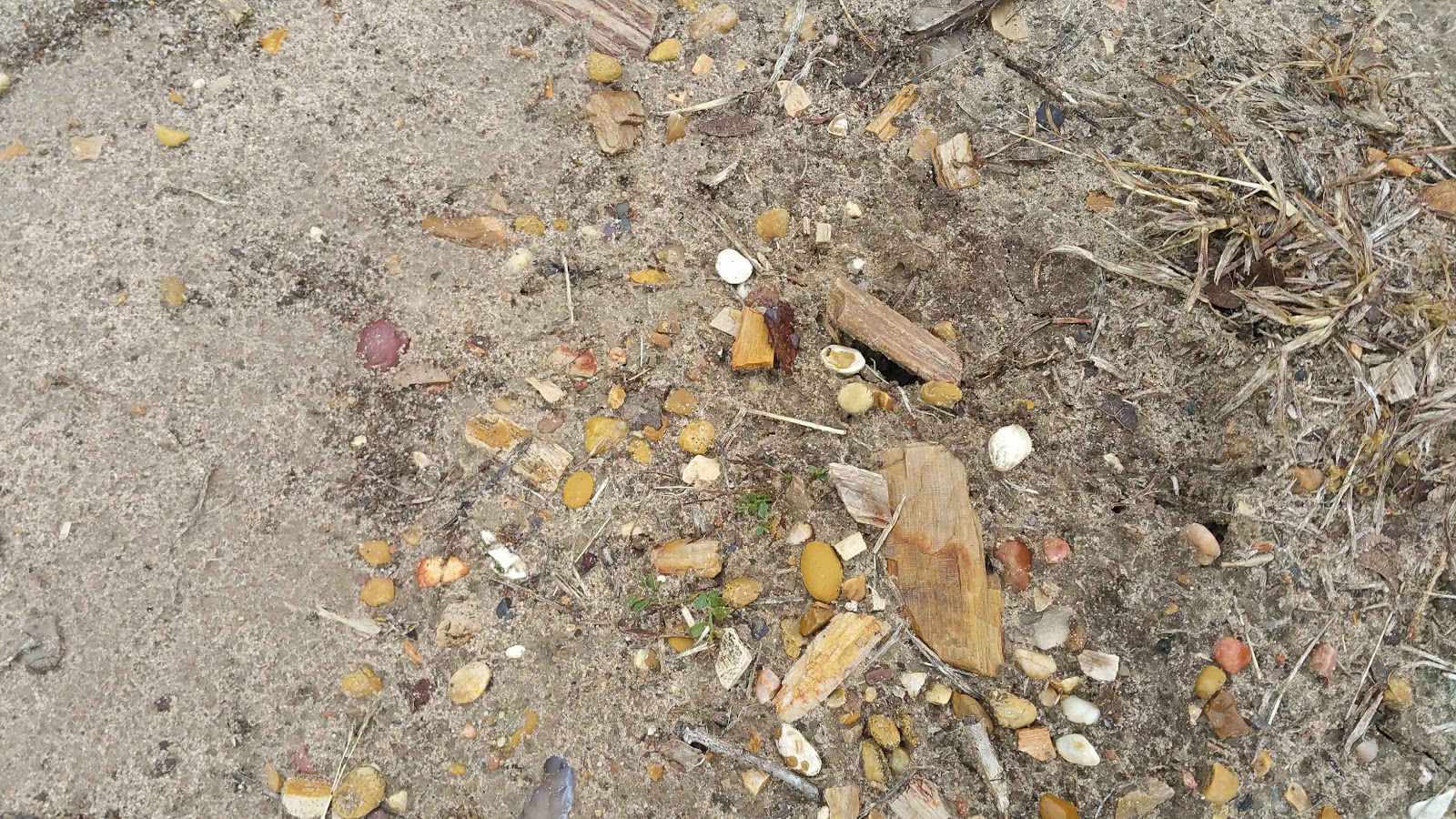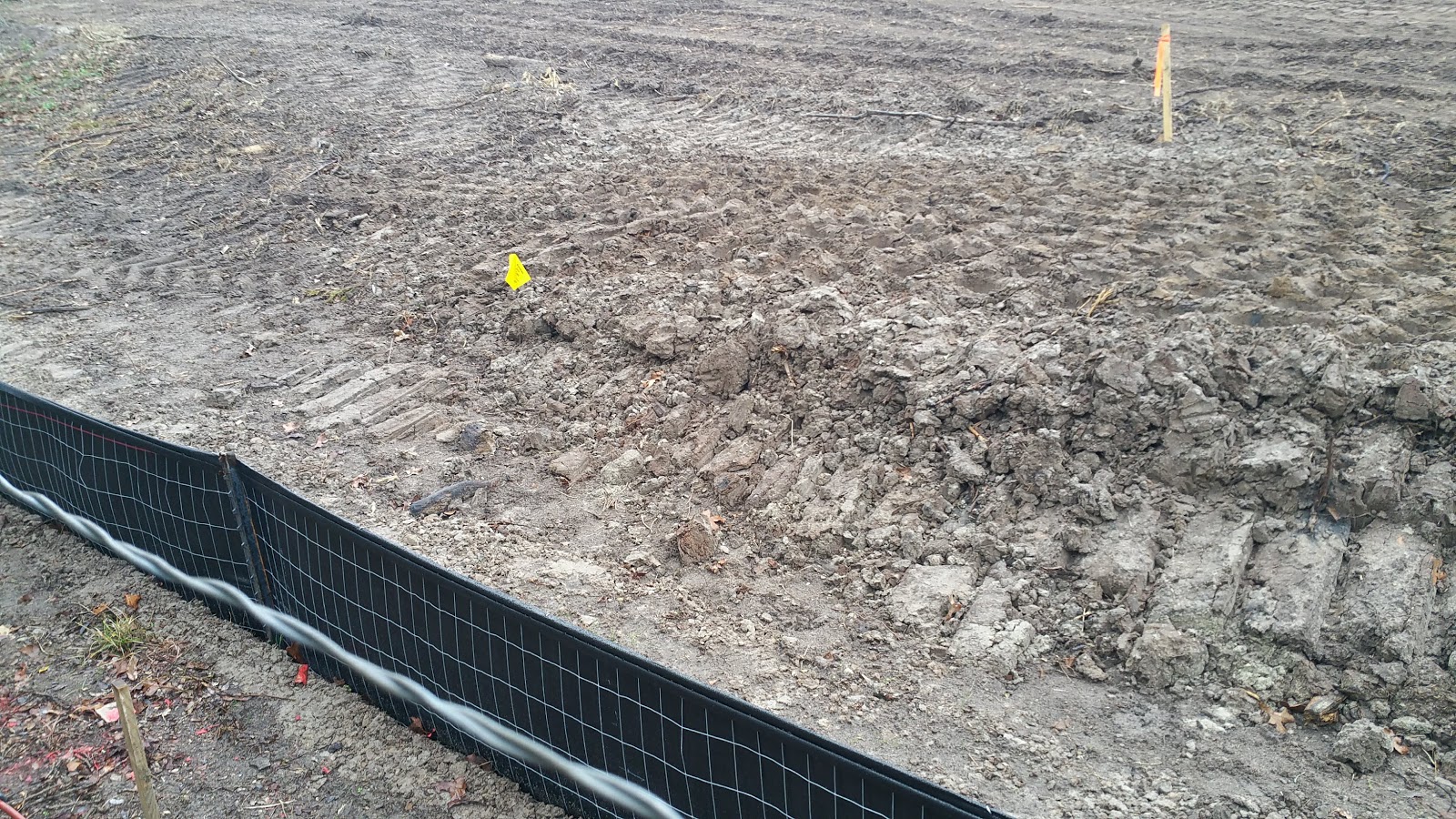 We drove around for a while trying to get to a property owner we could ask for permission to hunt the field, but we couldn't ever get hold of anyone. Not wanting to get caught and shot, we opted to move on and look elsewhere.
I looked at the local topography on my phone and could see creeks in the area, so we drove through some nearby neighborhoods and found another park area with a creek running through it. We walked along the park and in a gap in the trees suddenly saw the creek bottom, which was almost 100% petrified wood. We climbed down and had a look, a lot of it looked like split firewood, and was about that size. I couldn't tell who had jurisdiction in the park so we just looked, but it was really cool to have found a spot like we did.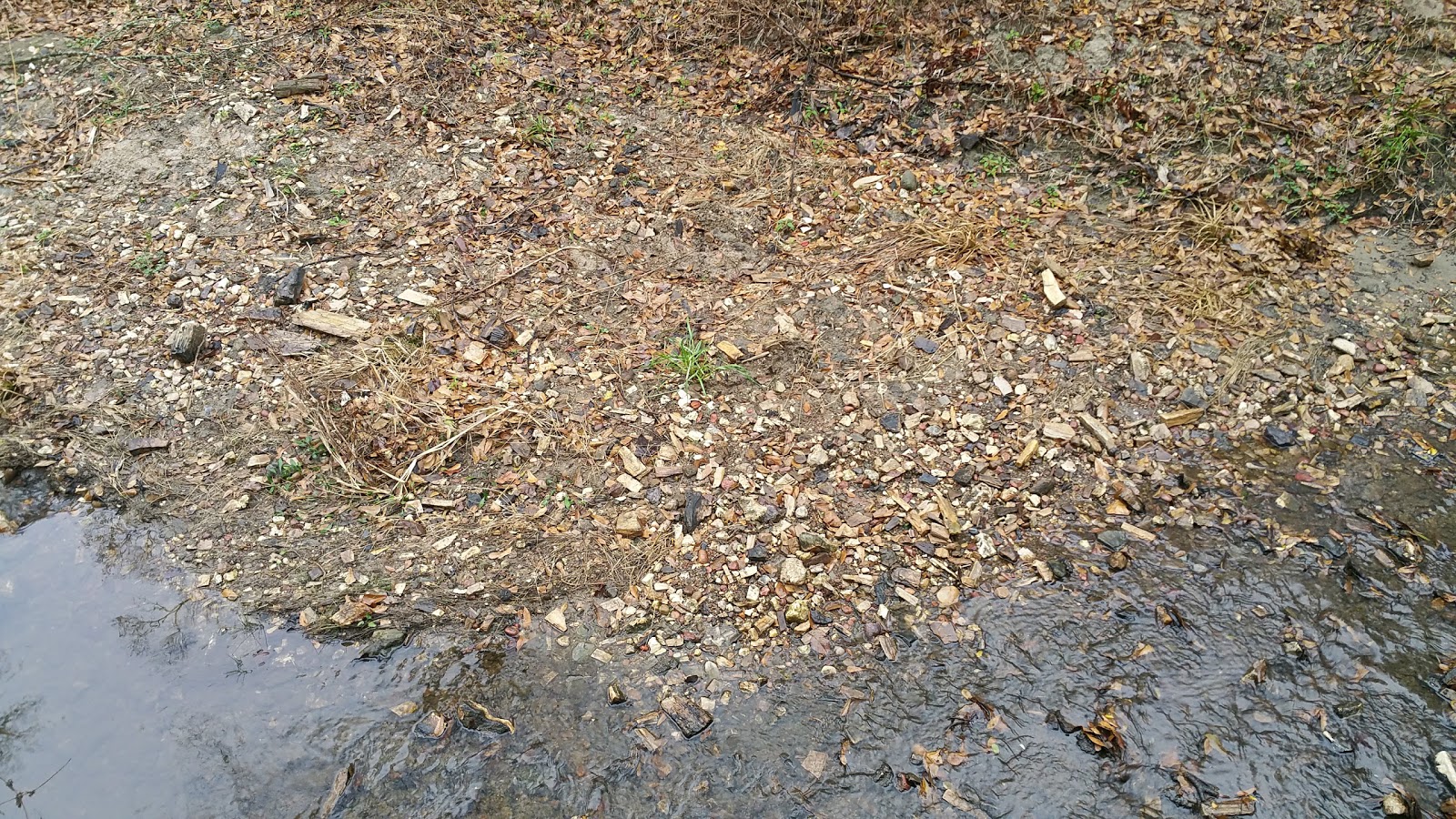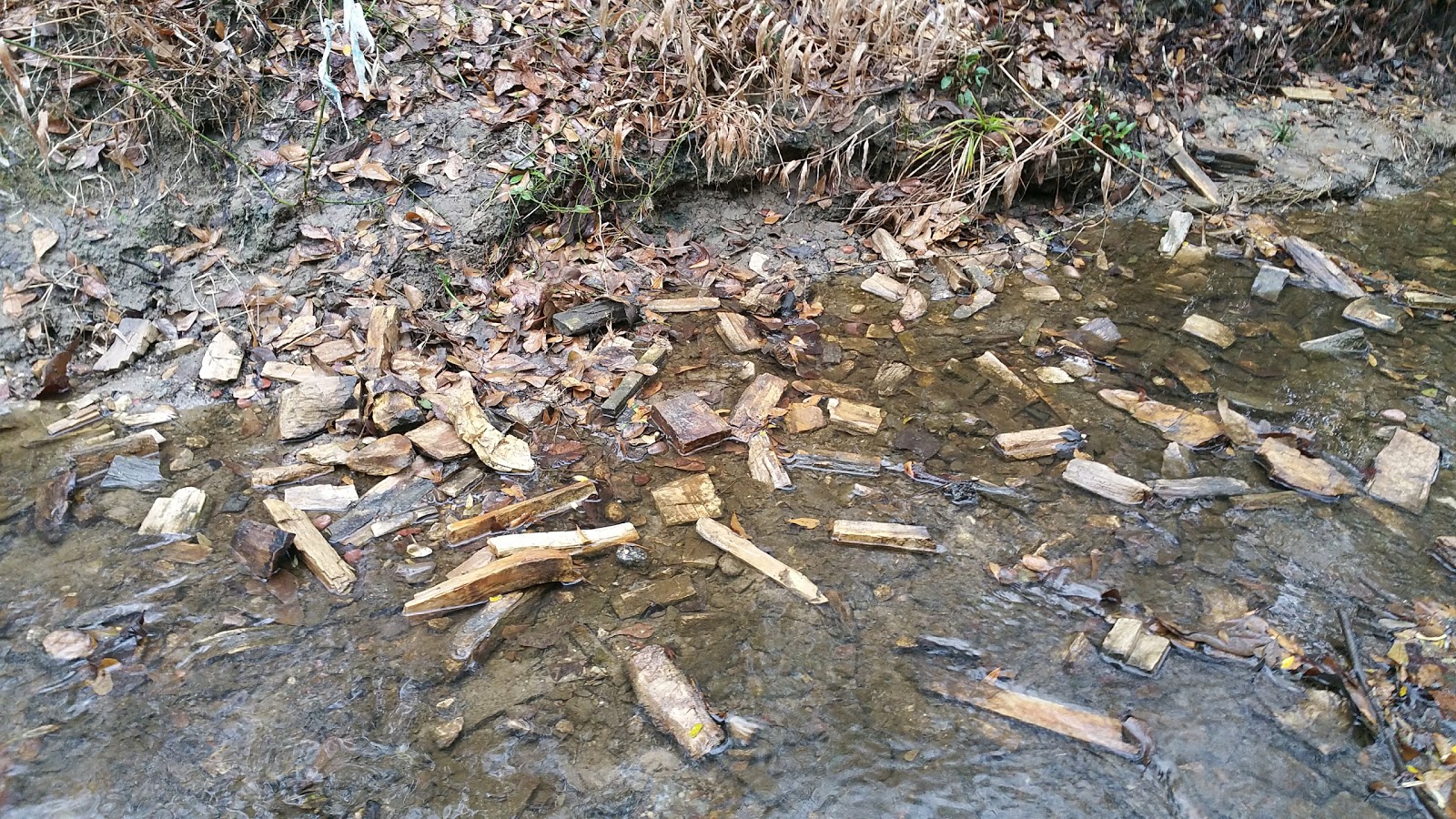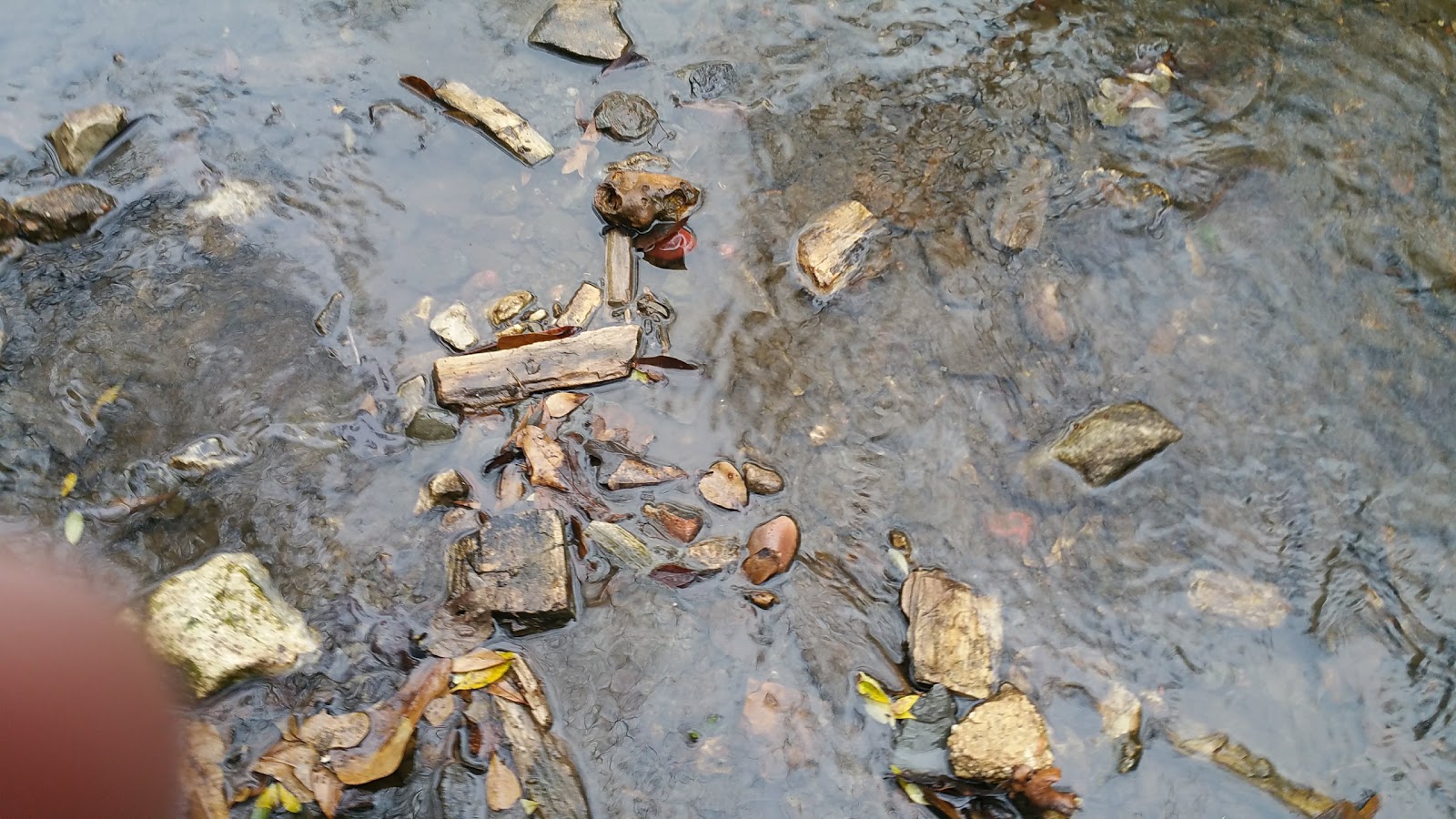 We tried to make a couple other places but it didn't work out. We ended up seeing friends in San Antonio for an afternoon, but on the way back toward Dallas to catch our flight home we stopped at a Barnes and Noble and looked for any rock books. They didn't have any except a roadside geology book which mentioned a hill of trilobites near/on the Llano uplift. The area was part of Backbone Ridge near Kingsland, TX.
We found the hill, it looked cool, the entire thing was green striped from Trilobite poo, but after almost an hour looking we couldn't find any distinguishable trilobite pieces so we brought home a piece of the green material. The view of the river was pretty, even though you had to view it through a high chain link fence.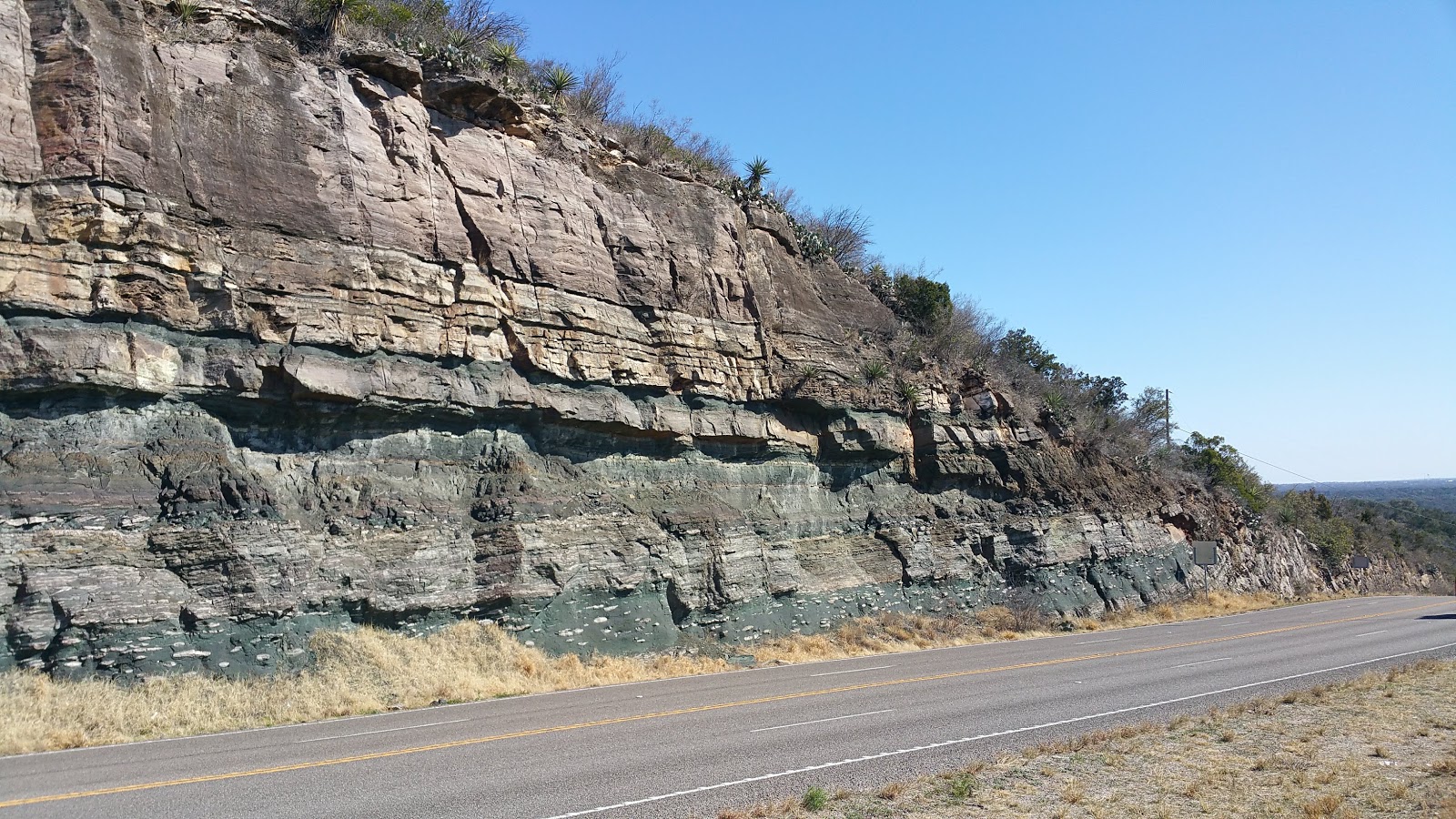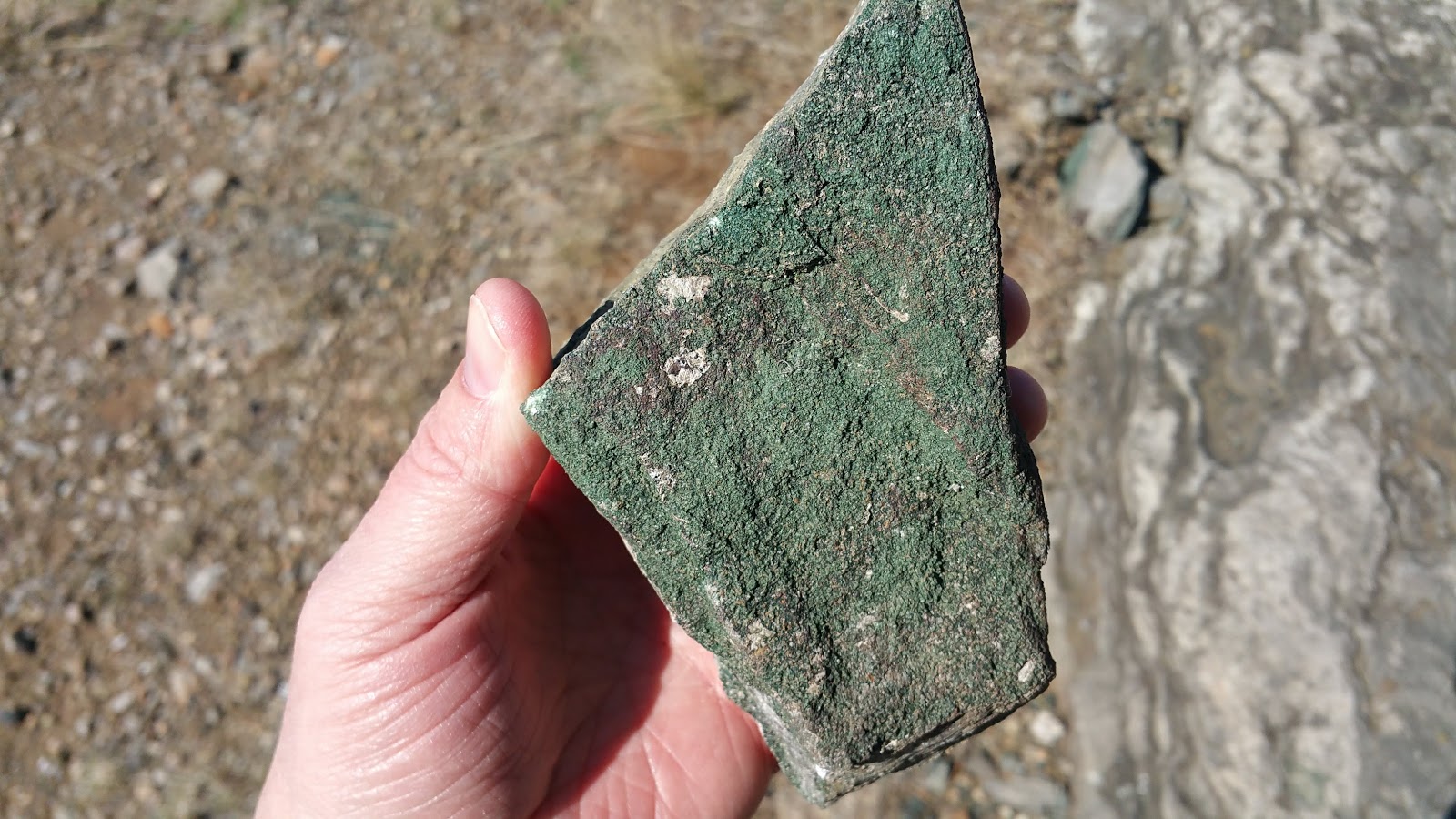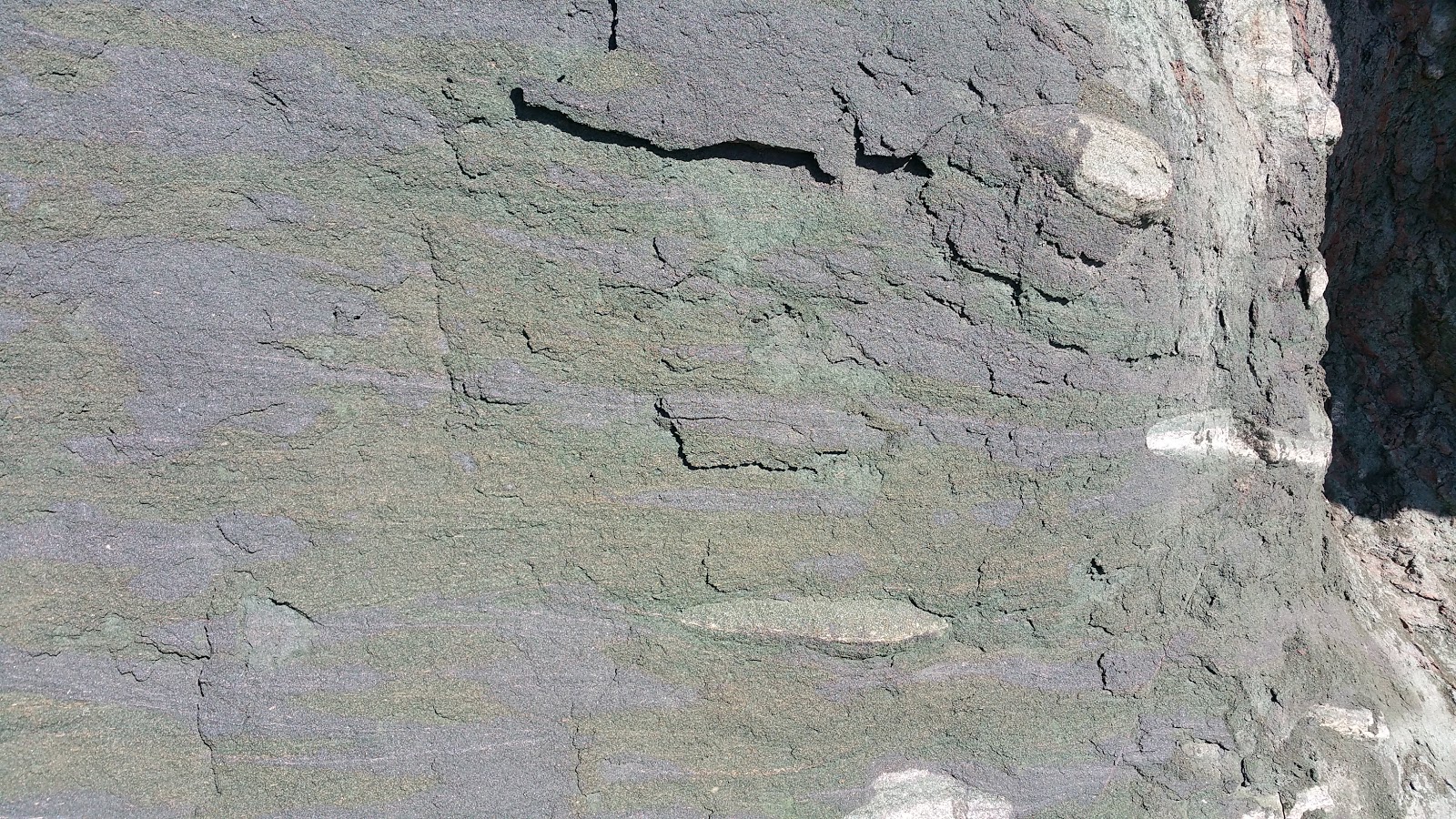 Here is some more info on that spot:
geology.uprm.edu/Morelock/1431K.htm
That was it for this trip, nothing really to show but some Trilobite poo, but we did have fun.
As a follow up, our daughter decided to go to Tulsa University on a full ride, 5-year, Mechanical Engineering plus Spanish dual major which will include one year of studying and working abroad!
As a follow up to a follow up, I am getting a bit beat up by life and I really appreciate this group, even though I am not often present. I am coming back around slowly, I think I know what I need to change and one of the important things that needs to reopen is me being able to get out and about with my kids and look for awesome rocks, hang with awesome people, and breath some fresh air!