Post by fernwood on Jan 7, 2020 7:45:56 GMT -5
Woke up way too early today. Was working more on the design of transforming a portion of my utility/laundry room into a nice place for lapidary work.
Everything below, initial cost for recent items and restorations was less than $600.00. If the cost of my childhood tumbler and the tile saw was added, cost would still be less than $750.00
Posting to let others know that they can have nice equipment for minimal costs. That RTH members are awesome when it comes to helping others.
Here is the lapidary equipment I have:
My childhood tumbler. Does anyone know if Lortone made the Skilcraft tumblers? This unit hints at being built by Lortone. I need to get a grinding wheel attachment for it. Or, maybe not. I found it interesting that there was nothing in the instructions (which I still have), indicating that water should be used when grinding/shaping the rocks. I remember that my family was very insistent that I have a bandanna over my mouth/nose when shaping the rocks for the tumbler. This was marketed as a child's tumbler.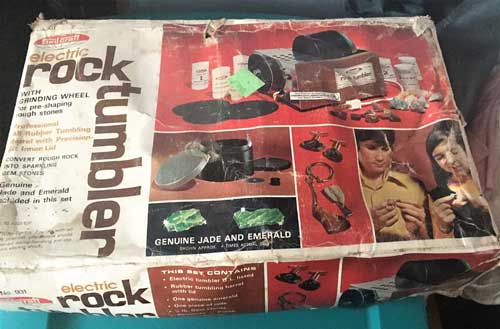 In 2018, I "upgraded" to a duel barrel, Chicago Electric tumbler. Once RTH members helped me learn how to maintain it, there have been no problems.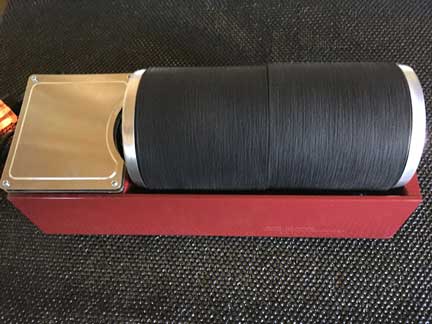 Tile saw purchased in 2006. My new house had just been constructed. Needed the saw for kitchen and bathroom tile work. I upgraded the blade, as the kitchen back splash was thinner, natural rock. The shower enclosure was a combo of green marble, red jasper and other rock tiles.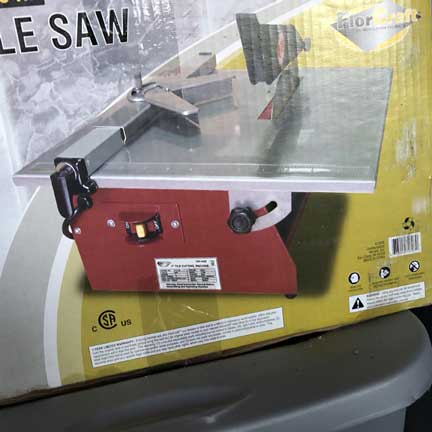 Was given a heads up from a couple RTH members about a local Craigs List offering for a "Lapidary Machine" in the Summer of 2019. Purchased this Lortone Cmbo Unit.
NDK
(Nate) did an awesome restoration for me.
The unit was kind of rough when I purchased it.
Here is the restored unit.
Nate offered a Gem Maker Flat Lap at auction on RTH. I was the winner. He did some modifications and added a motor.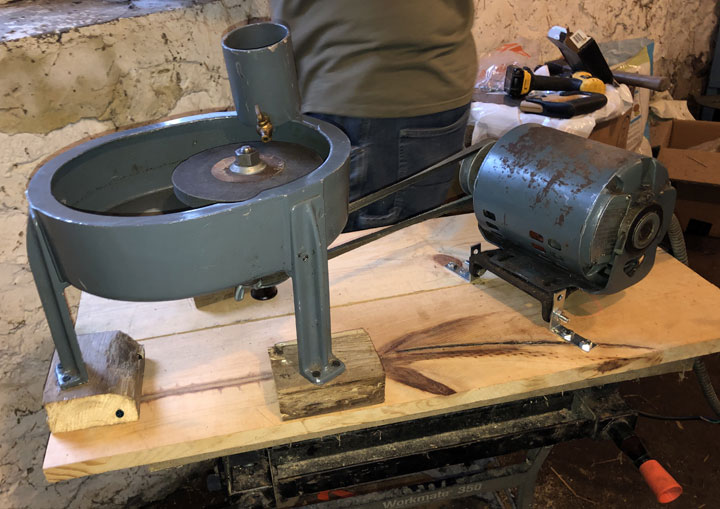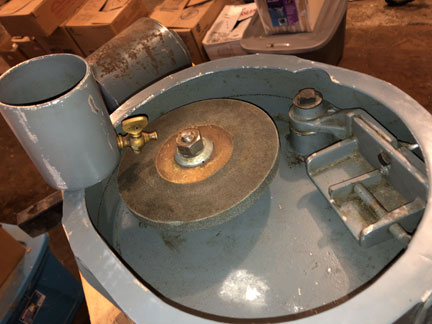 Nate helped me select some disks for the Flat Lap at the Heart of WI Lapidary Club's Rock Swap.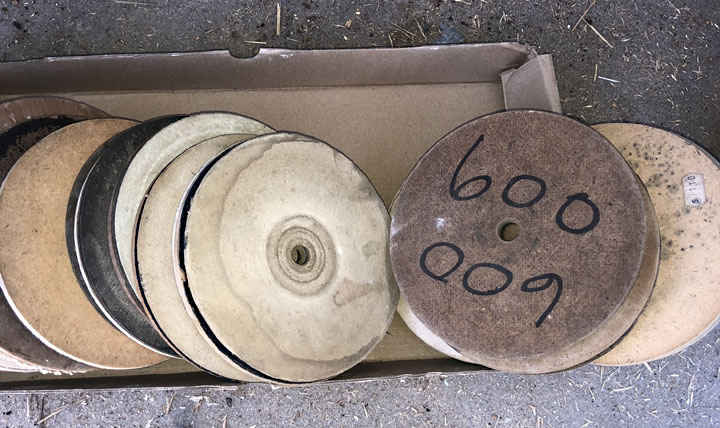 Billy gave me a Lot O that he had acquired. We discovered that the motor did not work, so he sent me a new motor. Nate installed the motor and did general maintenance on the Lot O. I purchased a cover from the Rock Shed.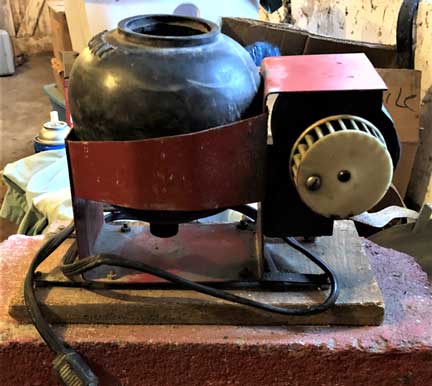 I cannot wait for Spring to come so I can get everything set up.
Will need to invest about another $700.00 to get it done. Minor electric modifications. A custom made work bench with storage. Additional lighting. Exhaust vent installation.
If I can have a set up like this for less than $1500.00 total, I will be a smiling rock. Am thinking that the 2000 lbs. of rocks, slabs and preforms I have will also be smiling.
This could never been done without the generosity and assistance of RTH members.
I am designing the space to allow for being able to do metal soldering again.
So, thanks for looking.